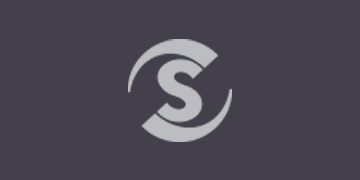 06:00
TO MISTIKO TIS PALIAS GEFIRAS (E) – K
09:45
MIA VALITSA GEFSIS (E) – K
14:00
THEKLA… MILAME ANICHTA – K
17:50
HONEY MONEY BY EUROFRESH– K
19:15
GALATIA – (V' KIKLOS, EPISODIO 205) - K
01:00
GEGONOTA TITLI EIDISEON -K
03:30
SURVIVOR PANORAMA (E) – K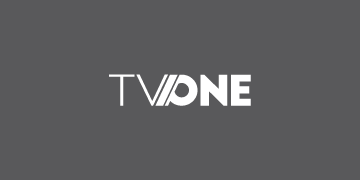 11:00
Kathimerini enimerotiki ekpompi
13:00
Kathimerini psichagogiki ekpompi
18:10
Apogevmatino Deltio Eidiseon ke sti Noimatiki
18:15
SHOPPING STAR (…SINECHIA)
20:10
Machitiko, anthropino, me apopsi, nevro ke sevasmo stin enimerosi tou politi, to idiseografiko deltio tou TVONE metaferi ton palmo ton gegonoton.
21:05
Komiki sira EPISODIO 23 (28/6/2018) Sto xenodochio ola kilane irema. Mechri pou enas megalos astrologos o Teo katafthani me skopo na xegelasi plousies pelatisses. Ti tha simvi omos otan i Maroula anakalipsi tis apateonies tou;
22:00
Xeni tenia SKINOThESIA Matt Ross PROTAGONISTOuN Viggo Mortensen Ben George MacKay Bodevan Samantha Isler Kielyr PERILIPsI Vathia µesa sto dasos tou Vorioditikou Eirinikou, enas pateras (Mortensen) µegaloni ta exi pedia tou µe ena afstiro soµatiko ke pnevµatiko prograµµa ekpedefsis, thelontas na tous dosi tin efkeria na echoun tin pio agni ke ousiastiki pediki ilikia µakria apo tin sigchroni kinonia. Otan o pateras anagkasti na odigisi tin ikogenia µakria apo ton paradiso tous ke na µpoun µazi ston kosµo, oles tou i apopsis gia to ti prepi na ine enas gonios tha allaxoun.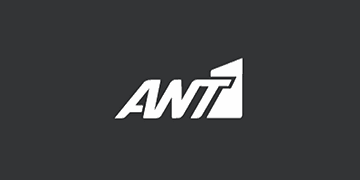 14:00
KONSTAMTINOU KE ELENIS (E)
18:30
182o episodio IPOThESI: I idisi pos vrethike i mana tou Ari ke tou Pavlou apotrepi tin teleftea stigmi ti megali sigkrousi metaxi tous. Ta dio aderfia pigenoun na sinantisoun tin mitera, pou prin chronia tous egkatelipse ke na zitisoun tis apantisis pou epsachnan se olokliri ti zoi tous. Sto metaxi i Sofia enochlimeni apo tin piesi tis Marinas sti Zoi, protini stin kori tis na xanaskefti tin protasi tou Pavlou na diatirisi o idios tin patrotita. I Marina arpazi tin efkeria gia na ftasi ta pragmata sta akra me ti voithia tou dikigorou tis. O Tasos anakinoni sto Viktora oti to pechnidi echi teliosi ke ekinos patheni emfragma mesa sti filaki. Tin idia stigmi o Aris ke o Pavlos sinantoun epitelous ti mitera tous…
21:20
LA PASTA POMILORI – TELEVTEO EPISODIO
22:15
I RITHMISTES – TIE ADJUSTMENT BUREAU
Thriler, paragogis 2011. Skinothesia: Tzortz Nolfi Me tous: Mat Nteimon, Emili Mplant, Terens Stamp, Antoni Maki Ipothesi: Mia omada mistiriodon antron pou elegchoun to mellon tha epichirisi na empodisi tin erotiki schesi enos anerchomenou politikou ke mias talantouchas mpalarinas.
01:50
DELIGIANNIO PARTHENAGOGIO (E)
02:40
I AGAPI IRTHE APO MAKRIA (E)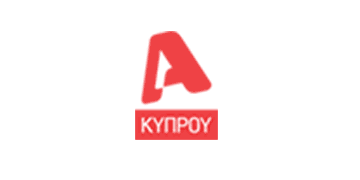 11:00
Olokliromeni mesimvrini ekpompi apo ton Alpha Kiprou, me ton Antrea Kimitri. Me tin stirixi olokliris tis idiseografikis omadas to mesimvrino magkazino, kathorizi tin idiseografiki atzenta tis imeras me amesi ke egkiri enimerosi, me sizitisis sto stountio, apefthias sindesis metaferontas ta politika ke kinonika dromena pou aforoun ton kathe sigchrono ke energo politi.
13:00
I Eleni ine parea, sinithia, schesi zois. Ki opos oles i palies filies, ananeonete. Prochorai. Theli na exelissete. Na kinite pros ta mpros ke na exerevna kenourgia pragmata. Na kitazi mesa apo alliotika parathira to neo topio tis zois mas. Aito tha kani fetos. I Eleni tha sinechisi na ine to chamogelo sas, kathe mesimeri. I Eleni vgeni sto dromo, mpeni sto spiti sas, pezi, diaskedazi, magirevi, mila gia osa sas apascholoun, sti glossa sas. I Eleni ginete kaliteri, gia na zite kalitera mazi. Etsi kanoun i fili…I Eleni epistrefi.
15:00
To apogevma theli agapi… gi' afto ke i pio agapimeni parea tis Kipriakis tileorasis epistrefi ananeomeni ston ALPHA Kiprou gia na kani ta apogevmata mas pio zesta, charoumena, piotika ke kirios alithina, me tin pio latremeni parousiastria tis Kipriakis tileorasis, tin Christiana Aristotelous!
17:20
To Deal, me parousiasti ton Christo Ferentino, ke ipodechete 22 pektes apo tin Ellada ke tin Kipro pou ntilaroun ke mporoun na kerdisoun mechri 60.000 evro.
18:05
MIN ARCHIZIS TI MOURMOURA (E)
Ep.40+41: I Christina archizi na ergazete os komparsos se tileoptikes sires ke zitai ti stirixi tou Foti. Ola anatreponte omos, otan provallete to episodio pou simmetechi ke i Christina. Mia gardenia kani ftera apo tin avli, alla i Voula den dini ke polli simasia. Antitheta o Minas, skai apo stenochoria. I Voula den mpori na erminefsi ti stasi tou, mechri pou tis apokalipti oti, to sigkekrimeno fito, itan polla perissotera apo mia apli gardenia… O Proedros tou sillogou logiston arrosteni xafnika ke anathetoun ston Ilia tin kopi tis pitas. O logos tou tha ton agchosi poli ke kirios ti Marina, pou vlepi na xipnai o artistas mesa tou. I Xenia paraponiete ston Mpampi oti den ftiachni to kazanaki pou chalase, san antras tou spitiou pou ine. Ke o Mpampis analamvani ergo. I Marina ke o Ilias prospathoun na mathoun na zoun choris tis plastikes sakoules tou souper-market, kathos o Ilias arnite pismatika na plirosi ta liga lepta tou evro pou kostizi mia sakoula tora pia. I Marina prospathi na vri mia sik enallaktiki, gia na min kouvalane ta psonia sta cheria tous…O Mpampis stin giorti tou kali ton Gianni, ton antra tis Toulas ke i Xenia tin Toula. I Toula ke Giannis ine sta macheria. Enas apo tous dio den prepi na ine stin giorti. I Xenia ke o Mpampis antimetopi. Me aformi mia sillogi apo mpoukalia, i Veli apofasizi na allaxi diakosmisi. Fisika, o Angelos diafoni ke xespai mia agria kontra me koumkouat, vintage polithrones ke mia afisa tou Stan. I Christina ke o Fotis mathenoun oti i kenourgii gitones, echoun ikonomiki anagki ke prospathoun na tous voithisoun. Ti ginete omos, otan mathenoun oti i nei gitones, katagonte apo tin Tourkia;
18:15
IDISIS KE NOIMATIKO DELTIO
19:30
Ep.185: I Meni kani mia parakindinevmeni protasi stin Aimilia. Tis zita na ti voithisi na figi apo ti chora, me antallagma mia politimi pliroforia. O Vlasis ke i Mika prospathoun na ta vroun milontas anichta gia to parelthon tis Mikas. I Vasilina se mia episkepsi tis sto inopiio, schedon lipothima mprosta sti Renata ke ti Mika. Ki eno ekini skeftete tin pithanotita na echi mini egkios, o Achilleas ke i Renata onirevonte ti nea tous zoi mazi. O Mimis anastatoni tin Ismini me tin epistrofi tou, eno o Damianos kani epithesi kata metopo sti Sofoula. I Aimilia dechete na voithisi ti Meni, alla otan matheni to antallagma, ta pragmata xefevgoun. Gia pion chtipa tin porta tis epavlis i astinomia; Aiti i mera, tha ine gemati anatropes gia olous…
20:15
Se mia epochi opou ta politika, ikonomika ke kinonika dedomena allazoun ke i polites anazitoun tin egkiri ke egkeri enimerosi, erchonte i Eidisis tou ALPHA me dinamiko, machitiko, apokaliptiko ke axiopisto charaktira.
21:15
Ep.219+220: I Tonia siniditopii pos o Orfeas den ine afto pou dichni ke chani ti gi kato ap' ta podia tis. I Amalia me ti Margko ftanoun stin Athina, vriskoun ton Theochari ki etimazonte gia tin krouaziera stis Kiklades. O Orfeas zilevi pathologika tin Eleni ke ftani sta oria tis trelas. O Pavlos ke i Martha menoun choris prosopiko stin taverna ke peftoun me ta moutra sti doulia, eno apo to magazi tous pernai ke o Sekeris. I Olga, o Stefanos ke ta pedia etimazonte gia tis kalokerines tous diakopes. O Toni allazi ton arithmo tou kinitou tou gia na glitosi apo ta tilefonimata tis Margko, eno o Nikolas apenergopii ta kinita olis tis pareas gia na apolafsoun ti stigmi tou gamou sti Skopelo. Ena tilefonima tou Stratigou sti Margko ta tinazi ola ston aera… Sto telefteo episodio tou A' kiklou tou Tatouaz i zoes ton iroon pernoun mia entelos diaforetiki tropi, kathos o kathenas ap' aftous echi na antimetopisi dinates proklisis ke gegonota pou tha allaxoun gia panta schesis, exelixis ke poria zois. I Margko xekinontas gia mia krouaziera sta nisia me ton Theochari ke tin Amalia, den mpori na fantasti tin anatropi pou tha odigisi sti sillipsi tis, eno o gamos tis Tatianas me ton Toni tha echi mia exelixi pou den perimeni kanis ke tha allaxi ta dedomena… To diko tous rolo s' afta ta gegonota tha pexi o Nikolas me ti Vera, eno i Anna tha gini to exilastirio thima tis vromikis ipothesis ton oplon. O Alex protagonisti s' afti tin istoria, kathos tha prepi na prostatefsi tin Anna ke na dosi mia lisi akoma ke me kindino tis zois tou. Ki eno i Tonia, xeri pleon pios ine o sirial kiler ke ine etimi na to apokalipsi stin Tatiana, o Orfeas se mia krisi misous gia tin Eleni, apofasizi pos prepi na dosi ena telos stin istoria tous, vafontas tin me ema. Sto finale tou A΄ kiklou tou "Tatouaz", i istories ton iroon sinantiounte ke vazoun ano telia… gia kapious stin pio eftichismeni stigmi tis zois tous ke gia allous sti pio dramatiki korifosi taftochrona se Londino, Athina, Skopelo, Meteora ke Aigina.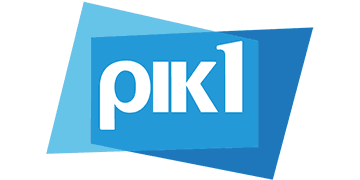 06:45
Enimerotiki ekpompi pou metadidete Deftera-Paraskevi. Katallili gia geniki parakolouthisi. Dimosiografiki Epimelia-Parousiasi: Stavros Kiprianou, Stavriani Konstantinou Epimelia Deltiou-Parousiasi: Marina Koletti Paragogi-Skinothesia: Panikos Nikolaou, Marinos Giannaki.
09:05
I epitichimeni proini ekpompi epistrefi ananeomeni kathimerina me ti Alexia Karakanna. Tha sas prosferoun sintrofia me pikilia thematon pou aforoun tin Kinonia, tin psichologia ke tin Igia mas alla tha frontisoun ke gia tin psichagogia sas me magiriki, diatrofika themata, mousiki ke alla endiaferonta. Paragogi-Skinothesia: Theofanis Chrisanthou, Sonia Dimitriou Sergidou
10:30
Episodio 21o (Epanalipsi)
11:30
Kipriotika skets se senario tis Maros Kousiappa, to deftero apo dio meri, katallila gia geniki parakolouthisi. Pezoun i ithopii: Chrisanthos Chrisanthou, Androula Irakleous, Giolanta Christodoulou, Maria Filippou, Nektarios Theodorou, Marinos Konsolos, Kikis Kiriakidis, Eirini Andronikou Skinothesia: Nikos Theofanous, Loukia Aresti. Paragogi: RIK 2014 Otan i Artemoula ke o Antonis gnorizonte kalitera, anakaliptoun pos oti theorousan provlima i empodio stin schesi tous, antitheta tin evnoousan, ke gia afto pithete i mana tis i Therapou. Pos tha antimetopisoun ton Avrami, afto allazi ta schedia ton anthropon efkolotera para tou theou. (Epanalipsi)
12:00
I kathimerini mesimvrini enimerotiki ekpompi tou RIK. Deftera me Paraskevi apo tis 12.00 mechri tis 15.00 i ekpompi anadiknii ola ta themata tis epikerotitas me eparkia, egkirotita ke amesotita. Me deltia idiseon, reportaz, sizitisis-analisis, apefthias sindesis ke antapokrisis parousiazonte sferika oles i exelixis se topika ke diethni themata pou apascholoun tous polites (Kipriako, ikonomia, energia, kinonia, politismos, pedia, athlitismos). Panta me tin antikimenikotita tis dimosias radiotileorasis. Stin parousiasi i dimosiografi: Paris Potamitis ke Katerina Milioti. Epimelia paragogis-Skinothesia: Liana Konstantinou ke Antrea Angelidou.
15:05
To evdomadieo periodiko Chrises Sintages tou Fileleftherou, metaferete tileoptika ke se kathimerini vasi sto RIK1. Katallilo gia geniki parakolouthisi. Mia ekpompi magirikis pou mas taxidevi se gefsis ke aromata apo tin topiki ke ti diethni kouzina. I Angeliki Nikiforou filoxeni ti Chriso Lefou, ti Galatia Pamporidi kathos ke allous empirous chef i opii mirazonte mazi mas tis dikes tous empiries ke gnosis. Deftera me Paraskevi 3:00-4:00 to apogevma apo to RIK 1. Parousiasi: Angeliki Nikiforou Epimelia Paragogis - Skinothesia: Menelaos Chatzistillis Episodio 22o (Epanalipsi)
16:00
Ta oreotera taxidia tis kipriakis tileorasis sinechizonte gia 5i tileoptiki sezon. O Savvas Poumpouras, pantote me chioumor ke kali diathesi, mas taxidevi se oli tin Kipro ke mas charizi stigmes geliou ke diaskedasis. Exerevna ta choria, matheni tin istoria tous, diaskedazi me tous katikous, chorevi, lei tsiattista, magirevi ke dokimazi otidipote trogete. Mesa apo ta taxidia tou, gnorizoume tin simerini Kipro tis ipethrou ke anakaliptoume omorfa meri tou nisiou pou axizi na episkefthoume. Ta grafika choria, i afthentiki anthropi, i nostimi kipriaki kouzina, i paradosiakes technes kathos ke i axeperasti kipriaki filoxenia apoteloun tin kaliteri sintagi gia ta apolafstikotera tileoptika taxidia. Parousiasi: Savvas Poumpouras Paragogi – skinothesia: Amanta Pelentridou 5os Kiklos – Episodio 19o- Akrounta (Epanalipsi)
19:00
I Kira tou Metaxiou ine mia sira epochis pou diadramatizete tin dekaetia tou 1920. Oi iroes tis apli kathimerini anthropi me tis agonies ke ta provlimata mias allis epochis, pou oso ki an fenete makrini, diaforetiki ke fantastiki, allo toso apti ke pragmatiki ine. Mesa apo to taxidi tis istorias mas vlepoume ta ithi ke tis axies ton Kiprion, anigoume parathiro stin istoria tou topou mas alla taftochrona siniditopioume to poso diachronika ke stathera paramenoun kapia pragmata. Senario: Vaso Pelegkari Diefthinsi Fotografias: Giannos Achilleos Skinothesia: Kostas Orthodoxou To cast tis siras apotelite apo 29 ithopious, palious ke neous, pantrevontas me ton kalitero tropo tin empiria me ton enthousiasmo. Simmetechoun: Marilia Giallouridou (Vasiliki), Vasilis Michail (Amvrosis), Spiros Stavrinidis (Papasevos), Michalis Christou (Serkis), Skevi Papamiltiadous (Kiveli), Vasiliki Papamichail (Kornilia), Giorgos Kiriakou (Lenos), Xenios Xenofontos (Kotsiekkas), Giorgos Loris (Tzizouros), Giorgos Chatzikiriakos (Karkolas), Panos Makris (Tziovani Nte Kanalis), Nikantros Savvidis (Amiras Koronelos), Ioanna Siafkalli Kamenou (Marta), Elena Christofi (Finikou), Giannis Kokkinos (Vrionis), Revekka Apostolopoulou (Gesthimani), Michailina (Smaragda). Episodio 14o I Kiveli ipopsiazete oti i Smaragda ine ema tis ke rota eftheos ti Gesthimani i opia den tis lei tipota. O Vrionis perni sta cheria tou ena deftero gramma to opio kathista ti Finikou sinklironomo stin periousia tis Vasilikis. I Vasiliki pithi ton Serki na vroun ton Tziovani ke na tou poulisoun ta kentimata tis. I Marta skavontas ston kipo anakalipti to thammeno mistiko tis Antonellas. I Kornilia mila stin Kiveli gia tin apofasi tis na pai stou Zisimou na mathi na ifeni gia na voithisi tin ikogenia. O Lenos arrosta istera apo enan aschimo efialti ke i Eidoxia ton peripiite. O Serkis erchete se antiparathesi me ton Tziovani otan matheni oti theli na pari mazi tou ti Vasiliki. Thimomenos omos gia ton idio logo ine ke o Papasevos, o opios diochni afton ke ton amira apo to spiti tou. O Vrionis katastroni schedio gia na echi to pano cheri stin klironomia. O Serkis apokalipti sti Vasiliki oti i Smaragda ine kori tou. (Epanalipsi)
23:30
Nea kathimerini sira epochis tou RIK pragmatevete tin epochi akrivos meta to V' pagkosmio polemo, mia periodo kata tin opia i Eiropi prospathouse na orthopodisi. Polli kiprii polemisan sto plevro ton anglikon dinameon enantion tou Chitler ke polli apo aftous skotothikan. Plithos stratioton epestrefan katataleporimeni sta spitia tous ki o kosmos prospathouse na epoulosi tis pliges tou, kathos ftochia ke anechia epikratousan pantou. Mesa s' ena klima politikon ke kinonikon allagon i kentriki iroes prospathoun na vroun ti thesi tous s' ena kosmo pou sinechos allazi ke anagenniete, se epoches diskoles gia to nisi, otan enas aeras eleftherias pnei pagkosmios, gegonos pou trofodoti onira ke prosdokies gia tin anglokratoumeni akomi Kipro. S' ena orino chorio tis Kiprou, epanalitourgoun ta metallia tis periochis zontanevontas tin kinotita pou ipoferi apo ti ftochia ke tin kakouchia, eno genniounte polles endiaferouses istories i opies stigmatizonte apo tin perirreousa atmosfera tis epochis, alla echoun ti diki tous anthropini dinamiki afou katapianonte me iroes pou echoun ta dika tous prosopika pathi, anagkes ke onira. Sintelestes: Stin Skinothesia ke Kallitechniki Epimelia i Korinna Avraamidou Sto senario i Despina Pirketi ke i Sofia Sofokleous Protagonistoun: Lenia Sorokou, Antreas Tselepos, Antonia Charalampous, Kinthia Pavlidou, Anna Giagkiozi, Gianna Lefkati, Sofoklis Kaskaounias, Panikos Pilalis, Antreas Papamichalopoulos, Asterios Peltekis, Maria Fiaka, Natia Charalampous, Niki Dragoumi, Simos Tsiakkas. Skinothetis V: Christos Nikolaou Diefthintis Fotografias: Nikos Milonas Diefthintis Paragogis: Zinonas Chatzipavlou Skinika –Kostoumia: Lakis Genethlis Mousiki Kostas Kakogiannis Tragoudi Alkisti Protopsalti Paragogi Galinis Productions Episodio 19o Pia schesi echi i Angeliki me ton Sotirka ke pia foveri alithia prospathi me pathos na kripsi; O Stratis ine akomi sti filaki, eno i Aristoniki pigeni ston Karter ke tou zita na martirisi pos itan me ton Strati tin ora tou fonou tou Zanneti. O Orchan anisichi gia tin Angeliki pou den dini simia zois ke pigeni sto archontiko tis Chariklias prospathontas na mathi ti egine. O Theotis lei sti Frosou pos tha proslavi o idios dikigoro gia na iperaspisti ton Strati, gegonos pou tin sigkini. O Giakoumis perni tin Rodia na mini sto pandochio afou tin edioxan apo to archontiko. I Kallisteni perni tin megali apofasi na apokalipsi ston Karter tin alithia gia to kotsiani tou chorafiou opou vriskete to metallio… (Epanalipsi)
00:15
Senegal Vs Columbia (Epanalipsi)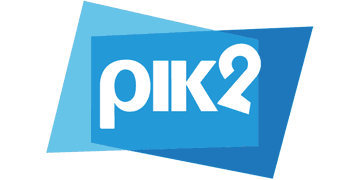 07:00
ERGA KE IMERES- I ISTORIA TON TSIATTISTON
08:00
Mathe techni!. Katallilo gia geniki parakolouthisi. Parousiasi: Maria Papakosta Paragogi – Skinothesia: Loukia Aresti Kiklos G'- (epanalipsi)
08:25
(Olivia) Sira kinoumenon schedion, metaglottismeni sta ellinika Episodio 29 (;1i sira)
08:35
NTORA I MIKRI EXEREVNITRIA
(Dora the Explorer) Sira kinoumenon schedion metaglottismeni sta ellinika Episodio 10 (5i sira)
09:00
(Maya the Bee) Sira kinoumenon schedion, metaglottismeni sta ellinika Episodio 48
09:10
(Hippa Hippa Hey) Sira kinoumenon schedion, metaglottismeni sta ellinika Episodio 16
09:20
(Post Train) Sira kinoumenon schedion, metaglottismeni sta ellinika Episodio 16
09:30
(Stick With Mick) Sira kinoumenon schedion, metaglottismeni sta ellinika Episodio 18
09:35
(Draco) Sira kinoumenon schedion, metaglottismeni sta ellinika Episodio 16
09:45
(Bob the Builder) Sira kinoumenon schedion, metaglottismeni sta ellinika Episodio 42
09:55
(Postman Pat) Sira kinoumenon schedion metaglottismeni sta ellinika Episodio 11 (3i sira)
10:10
(Smurfs) Sira kinoumenon schedion metaglottismeni sta ellinika Episodia 12 & 13 (3i sira)
11:00
(Heidi – 3D) Sira kinoumenon schedion metaglottismeni sta ellinika Episodio 31
11:30
O TZET KE I SOUPER GOUINGKS
(Super Wings) Sira kinoumenon schedion metaglottismeni sta ellinika Episodio 51 & 52
12:00
(Noddy Toyland Detective) Sira kinoumenon schedion, metaglottismeni sta ellinika Episodio 30
12:15
(Wonder Pets) Sira kinoumenon schedion, metaglottismeni sta ellinika Episodio 4 (2i sira)
12:40
(Postman Pat) Sira kinoumenon schedion metaglottismeni sta ellinika Episodio 11 (3i sira)
12:50
(Hippa Hippa Hey) Sira kinoumenon schedion, metaglottismeni sta ellinika Episodio 16
13:00
(Post Train) Sira kinoumenon schedion, metaglottismeni sta ellinika Episodio 16
13:10
(Stick With Mick) Sira kinoumenon schedion, metaglottismeni sta ellinika Episodio 18
13:20
(Draco) Sira kinoumenon schedion, metaglottismeni sta ellinika Episodio 16
13:30
(Bob the Builder) Sira kinoumenon schedion, metaglottismeni sta ellinika Episodio 42
13:50
O TZET KE I SOUPER GOUINGKS
(Super Wings) Sira kinoumenon schedion metaglottismeni sta ellinika Episodio 51 & 52
14:05
(Smurfs) Sira kinoumenon schedion metaglottismeni sta ellinika Episodia 12 & 13 (3i sira)
15:00
(Wonder Pets) Sira kinoumenon schedion, metaglottismeni sta ellinika Episodio 4 (2i sira)
16:00
ENTIPOSIAKA MPAR TOU KOSMOU
(Barchitecture) Sira ntokimanter katallili gia geniki parakolouthisi Episodio 7
16:00
Kathe Pempti i Fani Papamichail mas taxidevi ston magiko kosmo tou Cinema ke mas enimeroni gia oles tis nees tenies me scholia, kritikes, sinentefxis, kathos ke ola ta nea tou kinimatografou
16:30
FIFA WORLD CUP 2018-IAPONIA-POLONIA -PRE GAME
17:00
FIFA WORLD CUP 2018- IAPONIA-POLONIA -AGONAS
18:55
FIFA WORLD CUP 2018- IAPONIA-POLONIA -POST GAME
19:10
POLIS ME CHROMA POLITISMOU-ATHINA
(Sites of the World's Cultures) Ntokimanter katallilo gia geniki parakolouthisi Episodio 6
20:30
FIFA WORLD CUP 2018-ANGLIA-VELGIO -PRE GAME
21:00
FIFA WORLD CUP 2018- ANGLIA-VELGIO -AGONAS
22:55
FIFA WORLD CUP 2018- ANGLIA-VELGIO -POST GAME
23:15
FIFA WORLD CUP 2018- – STIGMIOTIPA IMERAS
23:40
EIDISIS STIN ANGLIKI KE TOURKIKI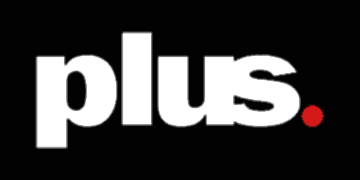 07:00
Me tin Katerina Kenourgiou Perilipsi: Proini, psichagogiki ekpompi me lifestyle enimerosi ke gossip thematologia. Pareistiki diathesi, mazi me ti logiki tis enimerosis. Me stocho to neaniko kino, arketes apo tis sinithismenes drasis tis ekpompis, tha ginonte me prototipo ke diaforetiko tropo!
20:25
Me tin Tatiana Stefanidou