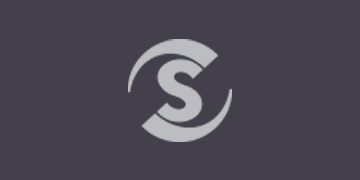 16:00
THEKLA… MILAME ANICHTA - K
19:15
GALATIA (KIKLOS G' - EPISODIO 207) - K
00:30
GEGONOTA TITLI IDISEON – K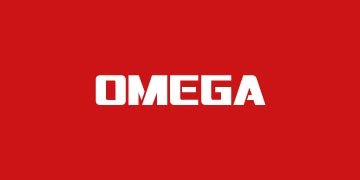 06:00
KEMTRIKO DELTIO IDISEON (E)
09:00
Psichagogiki ekpompi me tin Katerina Karavatou ke ton Kratero Katsouli
11:00
Enimerotiki ekpompi me ton Onoufrio Sokratous
13:30
Psichagogiki ekpompi me ton Taso Theodorou ke ton Chari Aristidou
15:00
Psichagogiki ekpompi me ton Niko Moutsina
16:50
Taxidiotiki ekpompi me ton Mario Priamo Ioannidi
17:45
Psichagogiki ekpompi me ti Viki Kagia
18:00
Apogevmatino Deltio Eidiseon ke sti Noimatiki
18:15
Psichagogiki ekpompi me ti Viki Kagia
19:00
Tilepechnidi me ton Petro Polichronidi
21:05
Elliniki komiki sira (EP. 22)
22:05
AL TSAMTIRI NIOUZ – NEO EPISODIO
Satiriki ekpompi me ton Laki Lazopoulo
00:00
Psichagogiki me ton Niko Kokloni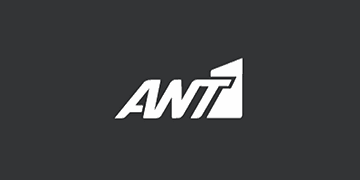 10:00
To Proino epistrefi kathimerina stis 10:00 me ti Fei Skorda pio ananeomeno apo pote.
14:00
KONSTAMTINOU KE ELENIS (E)
14:50
THA VRIS TO DASKALO SOU (E)
16:30
I pio petichimeni ekpompi magirikis pagkosmios, to Kati Psinete erchete ston AMt1. Me perissotera apo 14.000 episodia se 42 diaforetikes chores, i ekpompi Kati Psinete stroni trapezi kathimerina ston AMt1. Kathe evdomada, pente monadiki charaktires tha mas anigoun to spiti tous ke tin kouzina tous. O stand – up comedian, Giorgos Chatzipavlou tha scholiazi me to diko tou monadiko tropo kathe tous vima ke fisika oli tous tin prospathia. Skopos olon ton pekton ine na entiposiasoun ke na kerdisoun ton titlo tou kaliterou ikodespoti tis evdomadas vazontas fantasia, kefi ke meraki sto menou to opio tha skeftoun na etimasoun. Oi kalesmeni tha vathmologoun tis epidosis tou kathe ikodespoti ke ekinos pou tha sigkentrosi tin ipsiloteri vathmologia tis evdomadas tha kerdisi 2.000 evro!
17:30
Tilepechnidi, parousiazi i Maria Mpekatorou
21:20
Kinoniki, esthimatiki komenti gia ton AMt1 Ep.160
23:10
KATI CHORISMENA PALIKARIA (E)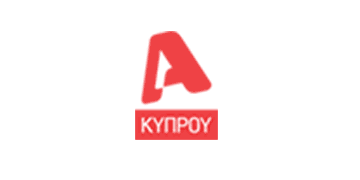 18:00
IDISIS KE NOIMATIKO DELTIO
18:40
Ep.185: I Marina exakolouthi na fovate tis intrigkes tis Katias ke ine poli anisichi. I Martha ti sigontari s' afto. Eno antitheta, i Lilian parotrini tin Katia na pi stin Marina tin alithia gia na min echi pia ke lathos entiposis oti sinomotoun i dio tous enantion tis. Ki o Fotis tin parakali na to kani. Alla i Katia fovate oti i alithia, tha kani tin Marina na ti misisi akomi perissotero ke tous zita na min tis poune tipote. I Marina ap' tin alli, fovate pia ke ti skia tis se schesi me tin Meliti ki afto athela tis to metadidi ke sto pedi. Parallila, i Sofia echi archisi na anisichi gia to mellon tou morou tis, an sinechisi na arnite tin ikonomiki voithia pou tis prosferi epimona ke aplochera o Dimitris. Ki eno o Stavros ine mperdemenos me to an prepi na dechti ti thesi pou tou prosferete sto panepistimio tis Thessalonikis, i Rena esiodoxi me tin apofasi tis na empistefthi s' enan neo giatro tin prooptiki tou na mini egkios. Sto iatrio tou, tha gnorisi tin Ioanna. Mia nea glikia egkio gineka. Den tis pernai kan ap' to mialo, oti afti i tichea gnorimia, mpori na echi aprovlepti ke diskoli sinechia.
19:30
MIN ARCHIZIS TI MOURMOURA
Ep.103: I zilia tis Dimitras gia ton Gianni echi xefigi. Toso poli pou ftani sto simio na kani kati, pou tora tin apiloun gia minisi. I Veli agchonete na grapsi kala s' ena test Istorias ke prizi ton Angelo na epistratefsoun ola ta mesa… Themita ke athemita. Oi anapodies stin zoi tou Mpampi den echoun teliomo. Eidika otan matheni apo tin Xenia oti i mana tou kanonizi na pantrefti me thriskeftiko gamo ke tha vali ke "nifiko". To emfragma erchete gia to Mpampi... I Christina desmevete athela tis me mia gnosti tis, gia na gini i nona tou pediou tis. O Fotis ine antithetos ke prospathoun na apallagoun apo ti desmefsi.
20:20
Se mia epochi opou ta politika, ikonomika ke kinonika dedomena allazoun ke i polites anazitoun tin egkiri ke egkeri enimerosi, erchonte i Eidisis tou ALPHA me dinamiko, machitiko, apokaliptiko ke axiopisto charaktira.
21:15
Ep.102: I sira katagrafi ti zoi mias apolita fisiologikis ikogenias i opia zi stin epochi ton apanoton diazigion prospathontas na isorropisi ti schesi tis me episkepsis se simvoulo gamou. Kathe episodio, ine mia xechoristi therapia ston simvoulo gamou opou to zevgari sizita ta pio trela, xefrena ke eniote… katathliptika provlimata tou. Kathe therapia, perilamvani aftotelis skines tipou flashback opou i iroes parousiazoun ta gegonota tis evdomadas pou perase.
22:00
Ep.297+298: Oi neonimfi apolamvanoun to proto tous proino san pantremeni ki antallassoun orkous eonias agapis. I epistrofi sto spiti, omos, tha tous prosgiosi stin pragmatikotita, kathos i Lida theli na pai mazi tous sto taxidi tou melitos. Sekeris ki Athina girizoun apo ta Meteora ke richnonte stin erevna gia ton entopismo tou Orfea. Aiti ti fora i prospathies tous dichnoun na apodidoun karpous. I Margko psachni pantou ti Nikol, alla ine exafanismeni. I Eirini katigorite os ithiki aftourgos ston xilodarmo tou Christou ke fovate pos afto tha echi epiptosis stin doulia tis. Mia lathos kinisi tou Lefteri tha feri tin astinomia mia anasa makria apo to krisfigeto tou Orfea. Tin idia ora, i Athina siniditopii tin pikri alithia gia ton Sokrati, alla distichos gia ekini, afto pefti ke stin antilipsi tou kakou tou eaftou... I dolofoniki epithesi tou Sokrati stin Athina ligi me ti sillipsi tou, afou i Athina iche frontisi na kalesi enischisis. Ton pigenoun stin Astinomiki Diefthinsi ke ton anakrini i Tatiana. O Sokratis ine se poli aschimi psichologiki katastasi ke paradechete oles tis dolofonies pou echi kani, choris na dosi perissoteres exigisis. Sto metaxi, o Lefteris parakolouthite stena ke i astinomia ine pio konta apo pote sti sillipsi tou Orfea. O Petros metaferi sti Margko tin pliroforia oti i Nikol to eskase ki ekini katalaveni oti echi pai stin Aistralia. To lei ston Presvi, o opios echi idi xekinisi erevnes pou aforoun sti drastiriotita tis Margko sto dark web ke afto den tha to afisi na perasi etsi. I timoria tis Margko echi idi dromologithi! I Tatiana echi proetimasi ti diafigi tous ke to anakinoni ston Toni, o opios xafniazete apo to schedio tis...
00:30
01: 15 IPEROChA PLASMATA (K) (E) 02: 00 10I EMtOLI (K) (E)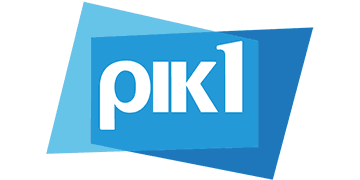 06:45
I Proti enimerotiki ekpompi stin tileorasi tou RIK pou kalipti tin topiki ke diethni idiseografia me deltia idiseon, parousiasi ke analisi tou entipou ke ilektronikou tipou, filoxenoumenous sto stountio ke zontanes sindesis antapokrisis apo ton diethni ke topiko choro. Kathimerina apo tis 6:45 to proi mechri tis 9:30 Deftera me Paraskevi Dimosiografiki Epimelia – Parousiasi: Stavros Kiprianou ke Stavriani Konstantinou Epimelia Deltion Eidiseon – Parousiasi: Marina Koletti Epimelia Paragogis – Skinothesia: Panikos Nikolaou
09:30
To proino tou RIK epistrefi ananeomeno ke pio zontano apo pote. I Elpida Iakovidou ke o Theodoulos Koullapi, iposchonte sti fetini tileoptiki sezon, na sas ftiachnoun mia omorfi mera – kathe mera. Mia palia sintagi me nea ilika anakatevete sto mixer tis tileoptikis kouzinas ochi mono gia na dosi protasis gia to kathimerino sas fagito alla ke gia kathe stigmi tis zois sas. Moda ke omorfia, perivallon, spiti, gonis ke pedi, psichologia ke fisika magiriki ine merika apo ta entheta tou psichagogikou proinou tile-magkazinou tou RIK. Me kefi, chamogela ke thetiki energia, i Elpida ke o Theodoulos tha sas lene kathimerina tin pio glikia kalimera. Ei Zin Kataxiomeni epistimones me logo aplo ke katanoito, tha dinoun simvoules ke plirofories gia kali igia, evexia, omorfia, psichologia, tropo zois. Nees epistimonikes prosengisis, enallaktikes morfes prolipsis ke therapias, mpenoun kato apo to mikroskopio tis ekpompis Ei Zin. Aniktes tilefonikes grammes gia olous ke gia ola. Erevna-Parousiasi: Georgia Vasilaki Skinothesia: Fanos Chrisanthou, Sonia Dimitriou
11:30
I makrovioteri kathimerini mesimvrini enimerotiki ekpompi. Sto RIK1, Deftera me Paraskevi apo tis 11.30 p.m. mechris tis 2.20 m.m. i ekpompi anadiknii ola ta themata tis epikerotitas me eparkia, egkirotita ke amesotita. Me deltia idiseon, reportaz, sizitisis, analisis, apefthias sindesis ke antapokrisis parousiazonte sferika oles i exelixis pou apascholoun tous polites. Panta me tin antikimenikotita tis dimosias radiotileorasis. Parousiasi: Katerina Milioti, Ntinos Finikaridis Paragogi Skinothesia: Liana Konstantinou ke Antrea Angelidou.
14:30
I istoriki ekpompi tou A' Programmatos Radiofonou tou RIK, me sevasmo pros tous akroates tou radiofonou, tora ke tileoptika. O Loukas Chamatsos kathimerina ke gia mia ora apo to RIK 1, me eklektous kalesmenous ke ti simmetochi tiletheaton.
15:30
To evdomadieo periodiko Chrises Sintages tou Fileleftherou, metaferete tileoptika ke se kathimerini vasi sto RIK1. Katallilo gia geniki parakolouthisi. Mia ekpompi magirikis pou mas taxidevi se gefsis ke aromata apo tin topiki ke ti diethni kouzina. I Angeliki Nikiforou filoxeni ti Chriso Lefou, ti Galatia Pamporidi kathos ke allous empirous chef i opii mirazonte mazi mas tis dikes tous empiries ke gnosis. Parousiasi: Angeliki Nikiforou Epimelia Paragogis - Skinothesia: Menelaos Chatzistillis Episodio 392o
16:30
HAPPY HOUR ME TON ANDREA GIORTSIO
O gnostos ke agapitos dimosiografos - parousiastis tha mas metadidi ti thetiki tou energia kathe apogevma meta tin routina ke to agchos tis kathimerinotitas. Me mia enallagi thematon, sinentefxis ke pechnidia, tha mas kali na perasoume efcharista to apogevma mas, n' anakalipsoume ti thetiki plevra tis zois ke na chamogelasoume! Giati opos lei ke o idios i zoi den ine aspro ke mavro, den ine gkriza alla ine polichromi. Ke to chamogelo tin kani kaliteri! Parousiasi: Andreas Giortsios Skinothesia-Paragogi: Alexia Moutafidou, Akis Orfanidis
18:20
Ta Kamomata ton chorianon tis Paradisas sinechizoun na anastatonoun to chorio gia tetarti sinechomeni chronia. Oi diamaches alla ke i simmachies metaxi ton mouktaridon anatarassoun kathimerina tis isorropies pote analoga me ta simferonta tous ke pote analoga me to pos tha xipnisoun to proi. Paranomies, katadikes, exelixis, kontres ke parexigisis ginonte pleon o kanonas s' afto to idilliako chorio. Ipothesis pou ekkremousan ftanoun sto telos tous ke alles archizoun na exelissonte epireazontas tous iroes mas. Paraxeni episkeptes, enochlitiki sigchoriani, prosopa apo to parelthon ke polli alli perastiki tarazoun ton kosmo tis Paradisas. Oi chares alla ke i lipes tous panta gemates Kamomata ke tin glikia mirodia tou komikou tha charisoun ke fetos efcharista ke chamogelasta apogevmata. Ithopii: Chrisanthos Chrisanthou, Kostas Vichas, Popi Avraam, Sofia Kalli, Zoi Kiprianou, Spiros Georgiou, Charis Pissias, Antri Kiriazi, Eleana Papadopoulou, Margarita Zachariou, Prokopis Agathokleous, Maria Papakosta, Vasilis Charalampous, Alkis Christou, Tzouli Grigoriou, Nektarios Theodorou, Marileni Stairou. Senariaki omada: Antreas Nikolaΐdis, Angela Spanoudi, Marina Vronti, Christina Konstantinou. Skinothesia: Nikos Theofanous ke Zoi Sofou. D' Kiklos-Episodio 22o I Christalla exakolouthi na aski piesi sti Christinou ke ton Nikoli gia ton gamo. I Marikkou ine apelpismeni me tin aporripsi tou Champi. Tote i Despina tin simvoulevi na allaxi taktiki. Eno o Champis sinechizi na apeti ta dedoulevmena tou apo ton Anastasi ke ine apofasismenos na ftasi sta akra me to kenourio tou afentiko. I Rodoula pliroforite apo tin Antrianou osa tis echi pi i Elenou gia ton adelfo tis ke megali anastatosi prokipti anamesa stis dio files. O Panais prospathi me kathe tropo na milisi ston Anastasi gia ton Savvi alla aftos arnite. I Theonitsa ton stelni akomi ke sto spiti tis Maroullas alla aftos to skeftete mia ke dio fores na pai sto spiti tou Anastasi. Gia na doume an tha pai omos… (Epanalipsi)
19:00
To agapimeno tileoptiko quiz show tou BBC "O pio Adinamos Krikos" me ton Taso Trifonos ston rolo tou afstirou parousiasti epistrefi gia defteri chronia sto RIK. 8 pechtes kalounte na apantisoun genikis fiseos erotisis mesa se sigkekrimeno chroniko orio ke na kerdisoun chrimata gia tin omada. Apo tous 8 pechtes enas tha ine o megalos nikitis ke tha figi apo to plato tou Pio Adinamou Krikou me to Chrimatiko Epathlo pou mpori na anelthi mechri ke 5000 evro. Ektos apo to chrimatiko epathlo oli i diagonizomeni tha echoun tin dinatotita na kerdisoun meta apo klirosi ena aftokinito i ena taxidi stin Tailandi. Parousiasi: Tasos Trifonos Epimelia paragogis-Skinothesia: Monika Fanouriou, Andreas G. Andreou V' Kiklos-Episodio 7o (Epanalipsi)
21:05
Vriskomaste pia sta 1948 ke sto orino chorio tis istorias mas ta pragmata echoun allaxi. I dipsa gia antistasi enanti ton Anglon oloena ke afxanete ke dila-dila i iroes mas vriskoun tin dinami na sikosoun to anastima tous ke na palepsoun me to diko tous tropo gia ti dikeosi ki anexartisia apo ton angliko zigo. Mesa s' ena klima politikon ke kinonikon allagon prospathoun na vroun ti thesi tous s' ena kosmo pou sinechos allazi ke anagenniete, se epoches diskoles gia to nisi, otan enas aeras eleftherias pnei pagkosmios, gegonos pou trofodoti onira ke prosdokies gia tin anglokratoumeni akomi Kipro. Kenourii iroes tha emfanistoun stin sira me tis prosopikes tous istories, erotes ke pathi kathos ke to diko tous skotino parelthon. I istoria mas sinechizete ena mina meta to telos tou A' kiklou. Oi exelixis dramatikes ke sigklonistikes tha kratisoun ke pali to endiaferon ton theaton. Protagonistoun: Lenia Sorokou, Sofoklis Kaskaounias, Antreas Tselepos, Gianna Lefkati, Anna Giagkiozi, Christina Christofia, Loukas Zikos, Panikos Pilalis, Kinthia Pavlidou, Natia Charalampous, Maria Fiaka, Elena Dimitriou, Giannis Kokkinos, Melpo Kolomvou, Antreas Papamichalopoulos, Antrea Dimitriou. Skinothetes: Stavros Charalampous, Antreas Seittanis Diefthintis Fotografias: Nikos Milonas Diefthintis Paragogis: Zinonas Chatzipavlou Skinika –Kostoumia: Lakis Genethlis Voithos skinothetis Romina Polimniou Montaz: Athanasia Charalampous Makigiaz- kommosis: Stefani Panagi Mousiki: Kostas Kakogiannis Tragoudi: Alkisti Protopsalti Stichi tragoudion: Korinna Avraamidou, Pampos Kouzalis Senario: Sofia Sofokleous, Antreas Tselepos, Dimitris Tokaris, Elena Dimitriou Paragogos Nikos Galinis, Galinis Productions Ektelestikos Skinothetis/Geniki Epimelia Senariou: Korinna Avraamidou V' Kiklos-Episodio 21o O Fotoulis apokalipti choris na to theli sto Giakoumi gia tin epitichimeni epichirisi tis klopis tou fortiou me ta opla ke prokali tin orgi tou, afou vlepi pos o Stratis den tou dichni pia empistosini. O Sotirkas, pou niothi ton erota tou gia ti Vasiliki na ton vasanizi, prospathi na diekdikisi to mirasi tou apo tin periousia tou patera tou Chatzinikoli ke apili ti Chariklia ke tin Kallisteni. I Aristoniki tarazete gia tin filonikia tis Frosous ke tis Chariklias ke prospathi na diorthosi tin katastasi. I Florika vriskete se diskoli thesi otan o Sotirkas anakalipti oti voithise to Strati stin epichirisi me ta opla ke tin apili pos tha ta pi ola stous anglous. (Epanalipsi)
22:00
Defteros kiklos tis ellinikis, komikis siras katallilis gia atoma ano ton 12 eton. To senario tis siras vasizete stin polivravevmeni, amerikaniki komiki sira Modern Family. Tris ikogenies me provlimata sinithismena ke asinithista, me arketi trela alla ke polli agapi. Tris ikogenies poli diaforetikes metaxi tous pou sinthetoun enan polichromo kamva. Mia sigchroni matia gia to ti simeni ikogenia stis meres mas. Protagonistoun: Antonis Kafetzopoulos (Takis), Kostas Koklas (Filippos), Zeta Douka (Fei), Klelia Renesi (Karmen), Dimitris Makalias (Dimitris), Giorgos Tzavaras (Lampros) Ke i: Konstantina Metaxa (Danai), Maria Pateli (Alexandra), Petros Zampakas (Panos), 'Alkis Pantazopoulos (Ntiegko), Nikolas Mpravos (Petros) ke i mikroula Danai Laopodi (Lilli) Skinothesia: Pierros Andrakakos V' Kiklos-Episodio 25o I Fei prospathi na pisi ti Danai ke tin Alexandra na apodechtoun to etima filias pou tous ekane sto facebook, i Karmen antimetopizi me megali kachipopsia mia simmathitria tou Ntiegko pou erchete sto spiti, o Filippos chani tin polisi enos politelous spitiou apo mia adistakti sinadelfo tou. O Petros matheni ti iche gini me ti Danai ke ton proin mathimatiko tis ke afto tha ta allaxi ke pali ola.
23:05
I evdomadiea politiko-kinoniki ekpompi tou RIK gia tin Eiropi, se mia krisimi ke metavatiki chroniki periodo gia ti girea ipiro. Mesa apo afieromata, sizitisis, reportaz ke apostoles, anadikniete o polidiastatos rolos tis Kiprou sto Eiropaiko stereoma. Megala evropaika zitimata pou aptonte tis kathimerinotitas mas. Apofasis pou epireazoun ti zoi mas. Politikes pou proothoun ti megali evropaiki idea ke echoun amesi efarmogi epi kipriakou edafous ke aforoun ton Kiprio politi. Komviko simio i ekloges tou 2019. Themata pou mas aforoun, mas epireazoun ke chrizoun idiseografikis anadixis. I ekpompi pou katagrafi tin amfidromi schesi Kiprou – Eiropis. I Eiropi me apla logia. I Eiropi konta stin Kipro. Konta ston Kiprio politi. Parousiasi – Dimosiografiki Epimelia: Vivian Kanari Epimelia Paragogis- Skinothesia: Christos Kaniklidis Episodio 33o (Telefteo)
00:05
OMORFI MERA-KATHE MERA KE EI ZIN
03:00
HAPPY HOUR ME TON ANDREA GIORTSIO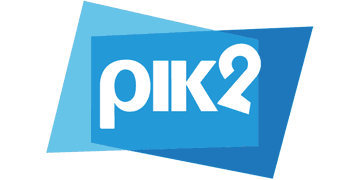 06:45
Erevna - Parousiasi – Epimelia: Maria Angelidou (epanalipsi)
07:30
(Postman Pat) Sira kinoumenon schedion metaglottismeni sta ellinika Episodio 18
07:40
(Noddy Toyland Detective) Sira kinoumenon schedion, metaglottismeni sta ellinika Episodio 34
07:50
(The Post Train) Sira kinoumenon schedion, metaglottismeni sta ellinika Episodio 18
08:00
(Stick with Mick) Sira kinoumenon schedion, metaglottismeni sta ellinika Episodio 18
08:10
(Pim and Pimba) Sira kinoumenon schedion, metaglottismeni sta ellinika Episodio 9
08:20
(Draco) Sira kinoumenon schedion, metaglottismeni sta ellinika Episodio 18
08:30
(Bob the Builder) Sira kinoumenon schedion, metaglottismeni sta ellinika Episodio 34 (2i sira)
08:40
O TZET KE I SOUPER GOUINGKS
(Super Wings) Sira kinoumenon schedion metaglottismeni sta ellinika Episodio 37 & 38
09:00
(Franny's Feet) Sira kinoumenon schedion, metaglottismeni sta ellinika Episodio 13 & 14 (2i sira)
09:25
(Martha Speaks) Sira kinoumenon schedion metaglottismeni sta ellinika Episodio 9 (2i sira)
09:50
(Super Why) Sira kinoumenon schedion metaglottismeni sta ellinika Episodio 6 (1i sira)
10:15
(The Pink Panther Show) Sira kinoumenon schedion Episodio 15 & 16
11:00
(Poppets Town) Sira kinoumenon schedion, metaglottismeni sta ellinika Episodio 41 & 42
11:30
(The Post Train) Sira kinoumenon schedion, metaglottismeni sta ellinika Episodio 18
11:40
(Stick with Mick) Sira kinoumenon schedion, metaglottismeni sta ellinika Episodio 18
11:50
(Pim and Pimba) Sira kinoumenon schedion, metaglottismeni sta ellinika Episodio 9
12:00
(Draco) Sira kinoumenon schedion, metaglottismeni sta ellinika Episodio 18
12:10
(Bob the Builder) Sira kinoumenon schedion, metaglottismeni sta ellinika Episodio 34 (2i sira)
12:20
O TZET KE I SOUPER GOUINGKS
(Super Wings) Sira kinoumenon schedion metaglottismeni sta ellinika Episodio 37 & 38
12:50
(Franny's Feet) Sira kinoumenon schedion, metaglottismeni sta ellinika Episodio 13 & 14 (2i sira)
13:15
(Martha Speaks) Sira kinoumenon schedion metaglottismeni sta ellinika Episodio 9 (2i sira)
13:45
(The Pink Panther Show) Sira kinoumenon schedion Episodio 15 & 16
14:30
(Poppets Town) Sira kinoumenon schedion, metaglottismeni sta ellinika Episodio 41 & 42
15:00
(Super Why) Sira kinoumenon schedion metaglottismeni sta ellinika Episodio 6 (1i sira)
15:30
(Heidi – 3D) Sira kinoumenon schedion metaglottismeni sta ellinika Episodio 25
16:00
To mikro spiti sto livadi (Little House on the Prairie) 2os kiklos tis agapimenis, epitichimenis ikogeniakis siras ,vasismeni sta omonima aftoviografika vivlia tis Laure Ingalls Wilder . I sira ine katallili gia geniki parakolouthisi Episodio 3 (epanalipsi) Protagonistoun : Michael Landon, Karen Grassle , Melissa Gilbert Melissa Sue Anderson , Lindsay and Sidney Greenbush, Matthew Labyorteaux , Richard Bull, Katherine "Scottie" MacGregor , Alison Arngrim, Jonathan Gilbert
16:50
To Plio tis Agapis (Love Boat) 7os kiklos tis agapimenis, klassikis, ikogeniakis siras ,katallilis gia geniki parakolouthisi Protagonistoun : Gavon MacLeod, Bernie Kopell, Fred Grandy, Ted Lange, Lauren Tewes Episodio 20
17:45
Sira ntokimanter paragogis Deutsche Welle, katallili gia geniki parakolouthisi Episodio 5 (epanalipsi)
18:15
Sira ntokimanter paragogis Deutsche Welle, katallili gia geniki parakolouthisi Episodio 10 (epanalipsi)
19:00
FIFA WOMEN'S WORLD CUP 2019 AGONAS GIA TIN FASI TON 16
21:00
(The Kennedys) O protos kiklos tis polivravevmenis me EMMI viografikis mini tileoptikis siras pou tha oloklirothi se 8 episodia, paragogis 2011. I mini sira ine katallili gia geniki parakolouthisi. I istoria tis pio thrilikis ikogenias stin Amerikaniki istoria. Mesa apo tis prosopikotites, tis mperdemenes schesis tous, ta pragmatika istorika gegonota, dimiourgite i ikona mias apo tis pio tarachodis periodous tis sigchronis istorias. Episodio 6o Protagonistoun: Katie Holmes Greg Kinnear, Barry Pepper, Tom Wilkinson, Diana Hardcastle, Kristin Booth Skinothesia: Jon Cassar  
22:00
(Poldark). Sira epochis vretanikis paragogis vasismeni sta mithistorimata tou singrafea Winston Graha. I sira ine katallili gia atoma ano ton 12 eton . Protagonistoun: Aidan Turner, Eleanor Tomlison,Jack Farthing, Heida Reed,Tristan Sturrock, Beatie Edney G' Kiklos-Episodio 3 (epanalipsi)
23:00
100.000 DOLARIA STON ILIO
(100.000 Dollars au Soleil) Galliki mavroaspri tenia peripetias, paragogis 1964 I tenia ine katallili gia atoma ano ton 12 eton O Roko ke i sinergatida tou klevoun ena fortigo stin erimo tis Sacharas. Gia na anaktisi to politimo fortio, to afentiko tis eterias fortigon stelni ikanous ki adistaktous dioktes gia na tous stamatisi Protagonistoun : Jean Paul Belmondo, Lino Ventura, Reginald Kernan Skinothesia : Henri Verneuil
01:00
EIDISIS STIN ANGLIKI KE TOURKIKI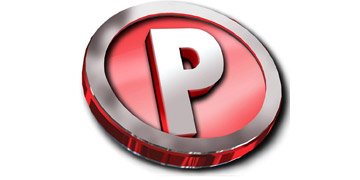 06:00
Me tin Atzil Loupeskou. Kliniki Ipnotherapeftria ThEMA tis ekpompis: Kalesmeni:
07:00
Ekpompi Magirikis me ton sef Antrea Kavazi. Mazi tou i ithopios Marileni Stavrou Oi sintages tis imeras: 1. 2.
08:25
Kathimerines Astrologikes provlepsis me to Niko Chortarea.
10:30
Ekpompi: 14i Psichagogiki ekpompi tou Epsilon Ellados me ti Fotini Georganta. I ekpompi ascholite me ta nea ton stars, me ti moda, ligo gossip… themata omorfias ke igias. Provallete se kathimerini vasi apo tis 06 Iouniou 2019
12:00
PREMIERA: 13 Meou 2019 Ekpompi: 32i Enimerotiki ekpompi me dievrimenous orizontes. I ekpompi tha enimeroni to kino gia o,ti to apascholi. Themata igias, evexias, politikis, ikonomias… Me ti dimosiografo Christiana Stavrou
14:30
Tileoptikos odigos agoron
18:20
SIMTOMO (10') DELTIO IDISEON
18:40
PREMIERA: 13 Meou 2019 Ekpompi 14i Thema tis ekpompis: Sindromo Eierethistou Enterou (IBS) Kalesmenos: Dr. Dimitrios Dimitriou-Gastrenterologos Skopos tis ekpompis ine na enimerosi to kino schetika me tin isorropimeni diatrofi, tin psichiki igia, tis praktikes tis igiinis zois ke tis evexias. Oi parousiastes, Giannis Kerimis Klinikos Dietologos -Diatrofologos ke Anthia Christodoulou Theofilou Psichologos -Psichotherapeftria me ti voithia korifeon idikon tha parousiazoun ke tha analioun themata igias pou aforoun olous mas. Stin ekpompi tha simperilamvanete ke i enotita "Healthy Eating" opou diakekrimeni sef tha parousiazoun efkoles ke grigores sintages sto pnevma tis ekpompis. Stin ekpompi mazi tous i sef: NATASA STILIANOu ke MARINA ChRISTOFOROu (www.enhealthy.com) To piato tis ekpompis: Chortofagika Burger
19:35
VELVET PREMIERA: 13 Meou 2019 Episodio: 32
20:35
Kentriko Deltio Eidiseon me to Louka Christodoulidi
01:15
ASTRA INE THA PERASOUN! (E )
Kathimerines Astrologikes provlepsis me to Niko Chortarea.
03:35
Taxidiotiki ekpompi me ton Thano Papadimitriou SIMERINOS PROORISMOS: