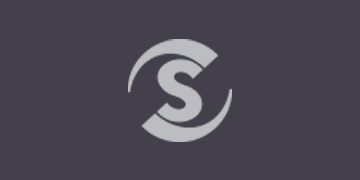 06:45
PROTOSELIDO ME TON ANDREA DIMITROPOULO – K
09:30
IRTHE KI EDESE ME TON ANDREA DIMITROPOULO KE TI GIOTA DAMIANOU – K
14:00
ΏRA GIA FAGITO ME TIN ARGIRO MPARMPARIGOU (E) – K
14:30
LOVE IT ME TIN IOANNA MALESKOU – K
16:15
KALO MESIMERAKI ME TO NIKO MOUTSINA – K
01:00
GEGONOTA TITLI EIDISEON – K
04:20
TOMES STA GEGONOTA (E) – K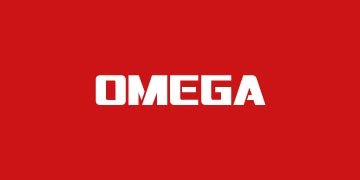 06:20
Kinoniki ekpompi me ti Zina Koutselini. Themata epikerotitas, kinoniki provlimatismi, anthropines istories
08:00
Ekpompi magirikis me ton Vangeli Driska
09:00
I agapimeni proini sinithia, me tin Katerina Karavatou ke ton Kratero Katsouli
12:00
Enimerotiki ekpompi me ton Onoufrio Sokratous
13:30
I agapimeni parea gemati kefi ke energia gemizi ta mesimeria mas me tin kaliteri sintrofia! I Maria, o Alexandros, i Elena ke o Pantelis mas epifilassoun polles ekplixis.
15:00
O Sotiris Paroutis ke i Stella Savva prosengizoun themata pou endiaferoun, apascholoun, alla ke polles fores taleporoun tin kinonia. Mia diadrastiki ekpompi me epikentro ton anthropo, i opia prosengizi mia megali gkama thematon, me erevnes, reportaz, sinentefxis, sizitisis ke apefthias sindesis.
16:35
Sinarpastiko pechnidi stilistikon metamorfoseon me ti Maria Mpakodimou
17:35
Pechnidi modas me ti Viki Kagia!
18:00
Apogevmatino Deltio Eidiseon ke sti Noimatiki
18:10
Pechnidi modas me ti Viki Kagia!
19:00
Tilepechnidi me ton Petro Polichronidi giati Opios girizi, kerdizi!
20:10
Kentriko Deltio Eidiseon me ton Michali Pavlidi
21:15
Nea chronia, neos kiklos, nei pektes, ena mono stichio meni idio ke adiapragmatefto: i apetisi ton trion korifeon sef Sotiri Kontiza, Panou Ioannidi ke Leonida Koutsopoulou, gia apsegadiasto, gefstiko apotelesma!
23:30
I agapimeni satiriki ekpompi me ton Antonis Kanakis ke tous Gianni Serveta, Christo Kiousi ke Stathi Panagiotopoulo, sto OMEGA
00:30
Amerikaniki sira Enas katazitoumenos figas paradidete ke voitha to FBI na piasi tous chiroterous egklimaties. Tha sinergasti, omos, mono me ti neosillekti analitria Liz Kin. Se skinothesia Tzon Mpokenkamp me tous Tzeims Speinter, Megkan Mpoun, Ntiegko Klatenchof, Chari Lenix. (S4E22)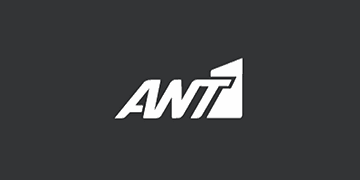 14:00
KONSTAMTINOU KE ELENIS (E)
Komiki sira ellinikis paragogis. Senario : Romas Charis, Chatzisofia Anna. Skinothesia : Lichnaras Kostas Paragogi : Chiotis Michalis Protagonistes : Romas Charis, Rantou Eleni, Koukouras Vasilis, Maria Lekaki Ipothesi: I siniparxi dio diaforetikon anthropon ke i antidrasis sta pikila gegonota tis kathimerinis zois. O kathenas apo tous iroes theori oti echi klironomisi ena palio archontiko spiti, alla kanis apo tous dio den mpori na apodixi kathara tous ischirismous tou. Etsi, katafevgoun stin dikeosini gia na lisoun tin diafora tous, eno parallila apofasizoun na sigkatikisoun mechri na apofasisti episima se pion aniki to spiti.
16:30
Pechnidi, gelio, sardam, omades, pektes, atakes, Zeta. Ti ine; O chronos archizi apo… Rouk Zouk!
21:20
Komiki sira, ellinikis paragogis 2020.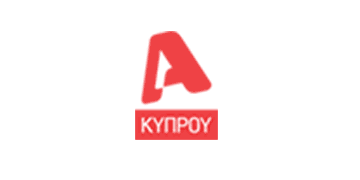 18:00
IDISIS KE NOIMATIKO DELTIO
18:20
Ep.71: I Eleni apokalipti ston Pavlo oti o pateras tou ixere ti iche kani mazi me ta aderfia tou prin apo dekaefta chronia ke ton ekviazi. Taftochrona, o Tolegas efnidiazi ton Nikola ke tou lei oti i Margarita girise ke theli ekdikisi. O Dimitris echi vgi gia mia akomi skotini volta, alla otan epistrefi kalite na antimetopisi tin Katerina. I Angeliki erchete se epafi me ton Maki zitontas tou na erevnisi mia ipothesi pou afora ston Tolega. Sto spiti ton Argiron epistrefoun i Tzeni me ton Stefano ke dechonte ta pira tou Pavlou pou niothi oti chani ton elegcho tis eterias, eno i Athina ine se mia ochi ke toso tipiki sinantisi me ton giatro tis. Tin idia stigmi o Tolegas dechete ena apilitiko tilefonima.
20:20
Se mia epochi opou ta politika, ikonomika ke kinonika dedomena allazoun ke i polites anazitoun tin egkiri ke egkeri enimerosi, erchonte i Eidisis tou ALPHA me dinamiko, machitiko, apokaliptiko ke axiopisto charaktira.
21:20
Ep.34: O Thalis lamvani drasi gia na xemplexi ton Iordani apo tin diskoli thesi gia akomi mia fora. o Iordanis trelos apo thimo ta vgazi stous Taso ke Stella gia ta katorthomata tou giou tous. I Nitsa analamvani ta inia sto xeplima , afou i Irina me ta pedia echoun figi gia panta.
22:20
Ep.133+134: O Markos matheni gia tis enochlisis pou echi o Odisseas me ta matia tou, tou tilefoni ki ekdiloni to endiaferon tou paroli tin psichri atmosfera pou epikrati anamesa tous. Parallila, i Ersi entopizi chromatika lathi se pinaka tou Odissea, alla ekinos ipovathmizi to gegonos ke ta mpaloni. I Eleonora afigite olo to vromiko parelthon tou Aimiliou ston Ektora, eno ekinos tin ichografi. Tin idia ora, o Aimilios dimiourgi sinechomenes entasis anamesa se ekinon ke ti Magda prokimenou na odigithoun sto diazigio. Enas goiteftikos antras, o Antonis Razis mpeni sti zoi tis Smaragdas eno o Simos tin parameli sistimatika. I Eleonora dini ti charistiki voli ston Aimilio ki apokalipti sti Magda pos sto parelthon itan zevgari. O Akis apofasizi na kani to megalo vima ke pai na milisi stin Apostolia. O Akis parakali tin Apostolia na girisi sto spiti, alla afti den fenete na ine diatethimeni na mpi pali sto idio sinesthimatiko adiexodo ke i apantisi tis apogoitevi ton Aki, pou dichni na echi ependisi polla stin parousia tis konta tou. I Magda, pligomeni apo tis apokalipsis tis Eleonoras zitai me epimoni exigisis apo ton Aimilio, alla aftos poli psichremos ke me thrasos, to girizi enantion tis, eno sikonete ke fevgi apo to spiti dithen thigmenos apo tin ellipsi empistosinis pros to prosopo tou. Episis, pernai ti nichta me tin Elisavet. Sto metaxi, o Akis richni ena telefteo vrisimo ston Aleko pou pia dichni na vgeni oristika apo tis zoes olis tis ikogenias, an ki afto den ine sigouro. O Odisseas exakolouthi na anisichi poli gia ta matia tou, eno akoma perissotero anisichoun i Nafsika me ton Marko, i opii logo tis epistimonikis tous idiotitas dichnoun na gnorizoun polla pragmata ke to mialo tous pai sto chirotero. O Ektoras ke o astinomos Vranas, katopin sinennoisis stinoun ena skiniko pagidas, pou omos apodikniete pio epikindino ap' oti perimenan.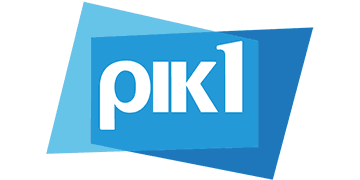 06:45
I proini enimerotiki ekpompi stin tileorasi tou RIK pou kalipti tin topiki ke diethni idiseografia me deltia idiseon, parousiasi ke analisi tou entipou ke ilektronikou Tipou, filoxenoumenous sto stountio ke zontanes sindesis, antapokrisis apo to diethni ke topiko choro. Dimosiografiki Epimelia – Parousiasi: Stavros Kiprianou ke Stavriani Konstantinou Epimelia Deltion Eidiseon – Parousiasi: Eigenia Sergi Epimelia Paragogis – Skinothesia: Panikos Nikolaou, Kostas Orthodoxou, Elli Chatziparaskeva, Antri Konstantinou
09:30
To proino tou RIK epistrefi ananeomeno ke pio zontano apo pote. I Elpida Iakovidou iposchete na sinechisi ke ti fetini tileoptiki sezon, na sas lei tin pio glikia kalimera. Moda ke omorfia, agapimeni kalesmeni, spiti, gonis ke pedi, psichologia, zontanes sindesis, tragoudi, choro, gimnastiki ke fisika magiriki ine merika apo ta entheta tou psichagogikou proinou tile-magkazino tou RIK. Me kefi, chamogela ke thetiki energia, i Elpida sas ipodechete sto agapimeno sas proino stountio gia sas ipenthimizi oti omorfi mera ine i kathe mera. Skinothesia: Sonia Dimitriou, Akis Orfanidis
11:00
Kathimerini ekpompi me thema to politimotero agatho, tin igia. Korifei giatri mas enimeronoun gia themata igias pou aforoun olous mas. Me glossa apli ke katanoiti mas enimeronoun gia ti simasia tis prolipsis, ti simptomatologia ke tis therapeftikes epiloges pou prosferonte. Erevna – Epimelia – Skinothesia: Amanta Pelentridou Ektelesi paragogis: SLAS Productions A' Kiklos-Episodio 78o
11:30
I mesimvrini enimerotiki ekpompi tou RIK1 kathimerina mazi sas apo tis 11.30-14.30. H ekpompi anadiknii ola ta themata tis epikerotitas me sizitisis, analisis, reportaz, antapokrisis, apefthias sindesis ke ena plires deltio idiseon. Parousiazi sferika oles tis exelixis se topika ke diethni themata pou apascholoun tous polites. Panta me tin amesotita, egkirotita ke antikimenikotita tis dimosias radiotileorasis. Stin parousiasi i dimosiografi Katerina Milioti, Ntinos Finikaridis ke Paris Potamitis. Epimelia paragogis-Skinothesia: Liana Konstantinou, Antrea Angelidou.
14:30
I tileoptiki ekpompi EMIS KI O KOSMOS MAS mazi sas kathimerina Deftera me Paraskevi apo to RIK ENA stis 14:30 Pikilia thematon, anthropini prosengisi, eklekti proskeklimeni apo Ellada ke Kipro, i istoria tou topou mas, plousio archiako iliko, ta ithi ki ethima, to chthes ke to simera. I mesimvrini kathimerini sas parea, me sevasmo ke efthini, sinechizi to tileoptiko tis taxidi ke ti nea periodo programmaton 2020 -2021 Erevna-Epimelia-Parousiasi:Loukas Chamatsos Skinothesia: Petros Kittos
15:30
I gineka tis Kiprou, se mikra ntokimanter, mesa apo ti mithologia ke tin istoria tis Kiprou mas, gnostes ke agnostes prosopikotites pou ezisan i edrasan ston topo mas i emvoliasan me tin koultoura tous ton politismo mas kathimerina sto RIK 1. Paragogi-Skinothesia-Epimelia: Christalla Aigousti Parousiasi-Dimosiografiki erevna -Epimelia: Elita Michailidou A' Kiklos-Episodio
15:35
Kathimerini ekpompi magirikis pou mas taxidevi se gefsis ke aromata apo tin topiki ke tin diethni kouzina. H Chriso Lefou ke i Galatia Pamporidi filoxenoun empirous chef ke mirazonte mazi mas tis dikes tous empiries ke gnosis. Deftera me Paraskevi 3:30-4:30 to apogevma apo to RIK 1 Parousiasi: Chriso Lefou, Galatia Pamporidi Epimelia Paragogis-Skinothesia: Menelaos Chatzistillis D' Kiklos-Episodio 92o
16:30
O gnostos ke agapitos dimosiografos - parousiastis tha mas metadidi ti thetiki tou energia kathe apogevma meta tin routina ke to agchos tis kathimerinotitas. Me mia enallagi thematon, sinentefxis ke pechnidia, tha mas kali na perasoume efcharista to apogevma mas, n' anakalipsoume ti thetiki plevra tis zois ke na chamogelasoume! Erevna-Parousiasi: Andreas Giortsios Mazi tou o Konstantinos Iasonos Erevna-Reportaz: Sofi Chrisanthou Epimelia paragogis: Alexia Moutafidou Skinothesia: Alexia Moutafidou, Loukia Aresti
17:50
O defteros kiklos tis siras pou metadidete kathimerina Deftera me Paraskevi. I sira ascholite me tin schesi tou anthropou me ta zoa. Skinothesia – Paragogi: Elmos K. Neokleous Kimena-Afigisi: Giorgo Pittas Kinimatografisi: Tasos Archontidis Mousiki: Jean-Paul Sacy Ektelesi Paragogis: Mediabox Ltd V' Kiklos-Episodio 92o
18:00
EIDISIS KE STIN NOIMATIKI
18:20
Tachitita i sigouria; Gnosi i apla tichi; 4 antipali kalounte na anametrithoun me to roloi ke o enas me ton allo sto pio diaskedastiko tilepechnidi tis kipriakis tileorasis. Posous girous mporis na antexis; Monos enas tha ftasi ston pio anatreptiko teliko. Poso kalos ise me tous arithmous; Mia tichea apantisi mpori na apodichthi i nikitiria. Mechri ke 10 chiliades evro perimenoun na ginoun dika sou. Poso konta sti sosti apantisi mporis na pesis; KOMtA EPESES. To neo tilepechnidi tou RIK pou kerdizis pezontas ochi mono me tis gnosis sou alla ke me tis empiries ke tin tichi sou! Gia simmetoches, plirofories ke gia na diekdikisete mechri ke 10.000 evro sto 99071107 i ilektronika sto kontaepeses@cybc.com.cy Parousiasi: Savvas Poumpouras Organosi paragogis: Theodoulos Koullapi Epimelia Paragogis-Skinothesia: Monika Fanouriou A' Kiklos-Episodio 91o
19:20
I Paradisa tha mporouse na ine ena chorio protipo eftichismenis ke armonikis kinonias. Oli mazi na apofasizoun gia ta kina, oli na kanoun afto pou agapoun ke oli mazi moniasmeni na zoun eleftheri. Ola afta se ena omorfo kosmo, angelika plasmeno. Sto kosmo omos tis Paradisas, ta pragmata den ine katholou etsi. Oi mouchtarides tou choriou ine dio ke den chanoun aformi na rixoun tin skoufia tous gia kavga, i ginekes tous prospathoun na simmazepsoun ta asimmazefta, i mpakalena ke o kafetzis na anakatevonte pantou, o papas ki' i papadia pote na dichazoun ke pote na enonoun tous chorianous, i Rodoula na theli na ginete to diko tis, i Anthousa na zi to diko tis drama, o Champis na min apofasizi na pari tin Marikkou, ki oli i choriani na echoun o kathenas ta vasana tou. Exi chronia omos agapisate olous tous charaktires ke tous sigchorate ta opia atopimata tous. Sto fetino tileoptiko charti lipon, psaxte ke vrite to omorfo afto chorio ke apolafste gia alli mia chronia ta kamomata ton chorianon ke ta aromata aftis tis kathimerinis siras tou RIK. Deftera me Paraskevi se nea ora metadosis 19:20 sto RIK1, sto RIKHD ke sto RIKSat. Pezoun i ithopii: Chrisanthos Chrisanthou, Kostas Vichas, Popi Avraam, Sofia Kalli, Zoi Kiprianou, Charis Pissias, Antri Kiriazi, Spiros Georgiou, Margarita Zachariou, Eleana Papadopoulou, Nektarios Theodorou, Vasilis Charalampous, Maria Papakosta, Alkis Christou, Tzouli Grigoriou, Marileni Stavrou. Skinothesia: Nikos Theofanous, Zoi Sofou Senario: Andreas Nikolaidis, Angela Spanoudi, Marina Vronti, Christina Konstantinou St' Kiklos-Episodio 91o I Rodoulla apili ton Anastasi pos an den epistrepsi piso sta kathikonta tou os mouchtaris i den vali sti thesi tou ton Gianni den tha xanadi ton angonan tou. O Anastasis to protini ston Panai tou opiou paradoxos i idea fenete na tou aresi afou o Giannis tha ine tou cheriou tou ke tha kani ke oles tis chamalodoulies. O Giannis matheni pos o Kokos ipe pos ton ide na filiete me tin Tasoulla ke gia proti fora thimoni ke epitithete. Parallila vriski tin Tasoulla gia na diastavrosi plirofories, omos i Rodoulla ton parakolouthi krifa ke vgazi alla simperasmata..
19:55
San Simera me to RIK. Mia ekpompi pou stocho echi na anadixi tin istoriki taftotita ke chria tis imeras, anazitontas ke antlontas to vasiko iliko tis apo ta mesa tis epochis. Aita pou sinevisan ke katagrafikan sto parelthon, zontanevoun ek neou mprosta mas se mia kathimerini peridiavasi pou sindiazi tin triada gegonos-anthropos-praxi. Archisintaxia: Silia Ioannidou Parousiasi – Ekfonisi: Mikaela Theofilou Skinothesia: Spiros Vlachakis Post-Production: Vaso Sideri Paragogi: Andreas Saplaouras / SLAS productions A' Kiklos-Episodio 118o
21:05
Meta apo mia epitichimeni triti chronia i agapimeni dramatiki sira epochis tou RIK ChALKINA ChRONIA sinechizi ke fetos me nea sigklonistika episodia pou tha xekinisoun na metadidonte ton Septemvrio. Aiti i chronia efere megales anatropes stis zoes ton iroon mas, eno i sinechia tou tetartou kiklou iposchete akomi perissoteres aprosdokites exelixis kathos ke nees istories ke iroes pou tha kanoun tin isodo tous stin sira, afinontas to diko tous stigma stin ploki ki exelixi tou mithou. Sti sira tha kanoun tin isodo tous nea prosopa me dikes tous istories ke krimmena pathi, kathos ki ena parelthon pou tha feri megales anatropes sto paron ke stis zoes ton protagoniston. Sigkekrimena emfanizonte i exis nei charaktires. O Nikodimos (Giorgos Anagiotos), o mistiriodis archontas pou erchete n' analavi to archontiko ke to pandochio tis Kallisthenis. Pios ine stin pragmatikotita ke pia i schesi tou me tin antistasi; O Stavrianos (Alexandros Martidis), o opios piani doulia san metallorichos, omos ta kinitra tou fenonte skotina. O Glioris (Marios Stilianou) ke i Katerina (Ioanna Papamichalopoulou), dio katsikokleftes pou plisiazoun tin periochi tou choriou ki egkathistante se mia stani, i opii echoun ki afti to diko tous parelthon pou tous deni me enan apo tous iroes tis siras me anatreptiko tropo. I Erato (Mirsini Christodoulou), mia gineka elafron ithon pou tha feri ta pano kato stis zoes ton iroon mas. Sinechizoun stin sira o Lisandros (Dimitris Antoniou), i Mirianthi (Iliana Kakoura), i Anastasia (Niovi Charalampous). Ithopii: Panikkos Pilalis, Giorgos Anagiotos, Niovi Charalampous, Sofoklis Kaskaounias. Gianna Lefkati, Maria Fiaka, Mirsini Christodoulou, Antreas Tselepos, Antreas Papamichalopoulos, Pampina Georgiou, Anna Giagkiozi, Antreas Araouzos, Dimitris Antoniou, Iliana Kakoura, Christina Christofia, Antrei Kroupa, Marios Stilianou, Ioanna Papamichalopoulou, Alexandros Martidis, Valentina Sofokleous, Dena Ioannou, Panagiota Papageorgiou Singrafiki omada: Sofia Sofokleous, Despina Pirketti, Giannis Kokkinos, Antreas Tselepos Senariaki epimelia ke ektelestiki skinothetis: Korinna Avraamidou Paragogi: Galinis Production LTD gia to RIK D' Kiklos-Episodio 87o O Sotirkas exorgismenos vriski ton Lisandro sti stani tou Gliori, ki anakalipti pos i dio tous sinergazonte ke evalan skopo tous na katastrepsoun tin omada. O Tzoouns sigklonismenos pou i Thalia tha pantrefti ton Giakoumi, tis lei pos den tha tin afisi na megalosi to pedi tou ke pos tha to diekdikisi. O Lisandros apokalipti ston Tzoouns ena schedio pou tha anagkasi tin omada na fanerothi. I Erato theli na figi apo to chorio, pligomeni apo ton Giakoumi. Omos ekinos den tha tin afisi. Pion tha feri sto chorio o Tzoouns, pou tha prokalesi anastatosi stous chorianous;
22:00
TO MISTIKO TIS PETALOUDAS
I nea dramatiki sira tou RIK pou metadidete Deftera me Tetarti, katallili gia atoma ano ton 12 eton. 25 chronia prin i Vangelio prospathi na drapetefsi apo ton vieo antra tis, echontas mazi tis ton 5chrono gio tis Michali ke tin enos etous kori tis . O Kiriakos o antras tis tha tin stamatisi. Ke i Vangelio anagkazete na figi sto exoteriko afinontas piso ta dio tis pedia. Ton Michali pou pnigike stin thalassa, ke tin Eirini pou tin edose se ena idrima! Simera, i mira tin anagkazi na epistrepsi sti Kipro me ti nea tis ikogenia ke me to neo tis onoma. Oi mnimes tha xipnisoun gia tin Eia (Elisavet Moutafi) ke to enstikto tis manas tha tin odigisi ston dromo tis ekdikisis. O proin antras tis, Christoforos Xenos (Giorgos Ninios) ine pleon enas diakekrimenos Architektonas, pantremenos me mia neoteri tou gineka tin Alexia (Katerina Mosichroni). Parallila, enas megalos erotas genniete anamesa ston Marko (Dimitris Gkoutzamanis) ke tin Alexia. Enas erotas paranomos alla ke katadikasmenos anamesa sta mistika pou krivi to parelthon ke sta pechnidia pou pezoun i simptosis tou parontos. Ke sto nanourisma tis petaloudas, o kathe stichos tou ke ena mistiko. Mia sira pou imni tin agapi tis manas ke pou iposchete na mas taxidepsi sti dinami tou erota! Ithopii: Giorgos Ninios (Christoforos), Elisavet Moutafi (Eia), Katerina Misichroni (Alexia), Dimitris Gkoutzamanis (Markos), Neoklis Neokleous (Themis), Marianna Polichronidi (Markella), Marilia Giallouridou (Eirini), Charis Kkolos (Giannos), Nikos Gkelia (Stefanos), Andreas Voulgaris (Filippos), Alexandros Parissis (Doros), Ilektra Fotiadou (Louiza), Ermina Kiriazi (Sofia), Andreas Vasiliou (Aristos), Fotis Karallis (Aris), Polixeni Savva (Lilian), Anthi Kassinou (Christina), Elena Papadopoulou (Maro) ke Giorgos Kouris (Mikros Andreas) Sintelestes: Senario: Anta Gkourmpali Skinothesia: Stavros Potamaris Diefthinsi Fotografias: Savvas Chrisostomou Paragogi: Arts and Film Productions A' Kiklos-Episodio 53o I Eia omologi oti afti macherose ton Christoforo, alla, den apokalipti to logo pou to ekane. O Stefanos me tin Eirini prospathoun na veveothoun oti lei tin alithia. O Filippos to lei ston Christoforo, pou ginete exallos, afou iche zitisi apo tin Eia na min to kani. I Kristia to lei sto Marko ke tou anakinoni charoumeni oti tha ine sintoma eleftheros. O Markos, pou den perimene na to iche kani i Eia, anarotiete pia ine i schesi tis me ton Xeno. O Themis dini to gramma pou afise i Eia sti Christina ke tis lei ti egine ke i Eia macherose ton Christoforo. I Christina taragmeni pai sto spiti pou emene me ton Ari gia na mini moni. O Nikolas lei ta kala nea sto Stefano, oti i Amala mpori na mini stin Kipro mechri ti diki tou Dorou, eno i simperifora tis Marinas archizi na paraxenevi ligo ton Christoforo.
23:05
I evdomadiea politiko-kinoniki ekpompi tou RIK gia tin Eiropi. Katallili gia geniki parakolouthisi. Mesa apo afieromata, sizitisis, reportaz ke apostoles, anadikniete o polidiastatos rolos tis Kiprou sto Eiropaiko stereoma. Megala evropaika zitimata pou aptonte tis kathimerinotitas mas. Apofasis pou epireazoun ti zoi mas. Politikes pou proothoun ti megali evropaiki idea ke echoun amesi efarmogi epi kipriakou edafous ke aforoun ton Kiprio politi. Themata pou mas aforoun, mas epireazoun ke chrizoun idiseografikis anadixis. I ekpompi pou katagrafi tin amfidromi schesi Kiprou – Eiropis. I Eiropi me apla logia. I Eiropi konta stin Kipro. Konta ston Kiprio politi. Parousiasi – Dimosiografiki Epimelia: Vivian Kanari Epimelia Paragogis- Skinothesia: Christos Kaniklidis G' Kiklos-Episodio 19o
05:15
TO MISTIKO TIS PETALOUDAS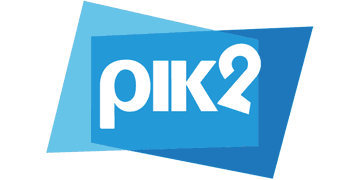 07:30
Sira apo to Archio tou RIK katallili gia geniki parakolouthisi Me kefi, thetiki diathesi ke orexi gia kenourgies peripeties, i Alexia mas taxidevi se axechastous proorismous! ST' Kiklos 2018-2019 –Ep 25 Chalkida Parousiasi: Skinothesia: Amanta Pelentridou (epanalipsi)
08:00
Pediko programma apo to Archio tou RIK, katallilo gia geniki parakolouthisi A' Kiklos – Episodio 1 Skinothesia: Lia Kasiou (epanalipsi)
08:30
(Maya the Bee) Sira kinoumenon schedion metaglottismeni sta ellinika Episodia 40 & 41 (2i sira)
09:00
TO THAVMASTO TAXIDI TOU NILS CHOLGKERSON
(Nils Holgersson) Sira kinoumenon schedion metaglottismeni sta ellinika Episodio 2
09:25
(Little Furry) Sira kinoumenon schedion metaglottismeni sta ellinika Episodio 38 & 39 & 40
09:50
(Boule and Bill) Sira kinoumenon schedion, metaglottismeni sta ellinika Episodio 68 & 69
10:15
(Spirit Riding Free) Sira kinoumenon schedion, metaglottismeni sta ellinika Episodio 2
10:40
(Robot Trains) Sira kinoumenon schedion metaglottismeni sta ellinika Episodio 1 & 2
11:10
(Garfield) Sira kinoumenon schedion, metaglottismeni sta ellinika Episodio 66 & 67 & 68
12:00
(Maya the Bee) Sira kinoumenon schedion metaglottismeni sta ellinika Episodia 40 & 41 (2i sira)
12:20
TO THAVMASTO TAXIDI TOU NILS CHOLGKERSON
(Nils Holgersson) Sira kinoumenon schedion metaglottismeni sta ellinika Episodio 2
12:45
(Little Furry) Sira kinoumenon schedion metaglottismeni sta ellinika Episodio 38 & 39 & 40
13:10
(Boule and Bill) Sira kinoumenon schedion, metaglottismeni sta ellinika Episodio 68 & 69
13:35
(Spirit Riding Free) Sira kinoumenon schedion, metaglottismeni sta ellinika Episodio 2
14:00
(Robot Trains) Sira kinoumenon schedion metaglottismeni sta ellinika Episodio 1 & 2
14:30
(Garfield) Sira kinoumenon schedion, metaglottismeni sta ellinika Episodio 66 & 67 & 68
15:10
(Maya the Bee) Sira kinoumenon schedion metaglottismeni sta ellinika Episodia 40 (2i sira)
15:30
Pediko programma apo to Archio tou RIK, katallilo gia geniki parakolouthisi A' Kiklos – Episodio 1 Skinothesia: Lia Kasiou (epanalipsi)
16:00
Komiki sira apo to Archio tou RIK ,stin kipriaki dialekto, pou parousiazi tis peripeties enos zevgariou, tou Manoli pou ine kreopolis, ke tis Katinas pou ine ikokira. Katallili gia geniki parakolouthisi Th' Kiklos – Ep 32 (epanalipsi)
16:30
Defteros kiklos tis komikis, amerikanikis siras. I sira ine katallili gia geniki parakolouthisi Ep 9 O Antam paratiri oti o pateras tou xechna olo ke pio sichna ke prospathi na vri tropo gia na to sizitisi mazi tou. Ep 10 Imera tou Agiou Valentinou ke o Antam diskolevete na dialexi dora gia tin Anti ke ti imera tou Protagonistoun Matt Le Blanc, Liza Snyder, Matt Cook, Grace Kaufman, Matthew McCann, Hala Finley, Kein Nealon, Stacy Keach, Kali Rocha (epanalipsi)
17:10
To mikro spiti sto livadi (Little House on the Prairie) 7OS kiklos tis agapimenis, epitichimenis ikogeniakis siras ,vasismeni sta omonima aftoviografika vivlia tis Laure Ingalls Wilder . I sira ine katallili gia geniki parakolouthisi Episodio 11 (epanalipsi)
18:00
Sira ntokimanter tis Deutsche Welle, katallili gia geniki parakolouthisi Ep 7
18:30
AFANIS IROES ME IPOTITLOUS
I ekpompi Afanis iroes, mesa apo mia sira sinentefxeon, tha parousiazi tis istories anthropon kathimerinon, tis diplanis portas, pou mesa apo tis diskolies tis zois vgenoun nikites ke kitoun mprosta. Oi Afanis Iroes mesa apo tin existorisi tis dikis tous peripetias, dinoun mathimata zois ke elpidas. Skinothesia: Spiros Vlachakis Erevna – sinentefxis: Ioanna Christodoulou Afigisi: Mikaella Theofilou (epanalipsi)
20:00
KENTRIKO DELTIO EIDISEON STI NOIMATIKI
21:05
Me Ipotitlous ke se parallili metadosi me to RIK 1 I dimofilis sira ChALKINA ChRONIA sinechizete gia tetarti chronia me nees istories pou tha kathilosoun tous tiletheates. I ploki sinechizete sto orino chorio tis istorias mas, akrivos tin epomeni mera meta tin epithesi gia diasosi tis Mirtos ke ton allon kratoumenon. I istoria skiagrafi akomi pio dinamika tis chronikes stigmes prin tin enarxi tou apeleftherotikou agona tis EOKA, otan to pathos ton kiprion gia anexartisia ginotan oloena ke pio entono. Protagonistoun: Panikkos Pilalis, Giorgos Anagiotos, Niovi Charalampous, Sofoklis Kaskaounias. Gianna Lefkati, Maria Fiaka, Mirsini Christodoulou, Antreas Tselepos, Antreas Papamichalopoulos, Pampina Georgiou, Anna Giagkiozi, Antreas Araouzos, Dimitris Antoniou, Iliana Kakoura, Christina Christofia, Antrei Kroupa, Marios Stilianou, Ioanna Papamichalopoulou, Alexandros Martidis, Valentina Sofokleous, Dena Ioannou, Panagiota Papageorgiou Voithos skinothetis: Dimitra Christodoulou Skinothetes: Antreas Seittanis, Stavros Charalampous Singrafiki omada: Sofia Sofokleous, Despina Pirketti, Giannis Kokkinos Ektelestiki Skinothetis- Geniki epimelia senariou: Korinna Avraamidou Paragogos Nikos Galinis, Galinis productions D' Kiklos-Episodio 87o O Sotirkas exorgismenos vriski ton Lisandro sti stani tou Gliori, ki anakalipti pos i dio tous sinergazonte ke evalan skopo tous na katastrepsoun tin omada. O Tzoouns sigklonismenos pou i Thalia tha pantrefti ton Giakoumi, tis lei pos den tha tin afisi na megalosi to pedi tou ke pos tha to diekdikisi. O Lisandros apokalipti ston Tzoouns ena schedio pou tha anagkasi tin omada na fanerothi. I Erato theli na figi apo to chorio, pligomeni apo ton Giakoumi. Omos ekinos den tha tin afisi. Pion tha feri sto chorio o Tzoouns, pou tha prokalesi anastatosi stous chorianous;
22:00
Viografiki dramatiki sira ine katallili gia atomo ano ton 12 eton. Episodio 9o I Fransouaz Gkigio apsifa ton Pikaso ke kiniga tous kallitechnikous tis stochous. Protagonistoun: Antonio Banderas, Clemence Poesy, Alex Rich, Samantha Colley, Poppy Delevingne, Robert Sheehan, David Wilmot. (Epanalipsi)
22:50
Reign Istoriki, sira epochis paragogis 2013-2017 mas metaferi ston 16o eona ke stin epochi tis zois tis vasilissas Meri tis Skotias otan vriskotan stin ilikia ton 15 eton. I sira ine katallili gia atoma ano ton 12 eton D' Kiklos – Episodia 16 (telefteo) Stous protagonistikous rolous i Adelaine Kane, Megan Follows, Torrance Coombs, Craig Parker k.a. I skinothesia ine ton Laurie McCarthy, Stephanie Sengupta (epanalipsi)
23:30
Perivallontiki ekpompi pou ascholite me evritera themata pou aforoun to perivallon. Genikotera epanaprosdiorizi tin schesi tou anthropou me tin fisi ke idikotera, exetazi zitimata miosis, epanachrisimopiisis ke anakiklosis ton roon apovliton. To RIK ine eteros ke anadochos foreas epikinonias sto Eiropaiko programma Life mazi me tin Green dot, to KIPE, Ipourgio Georgias, Pedagogiko Institouto ke tin Fost Plus Velgiou. Dimosiografiki epimelia-Parousiasi: Michalis Chatzigeorgiou Paragogi-Skinothesia: Petros Kittos Z' Kiklos-Episodio 4o Programma EMME CARE (epanalipsi)
01:00
EIDISIS STIN ANGLIKI KE TOURKIKI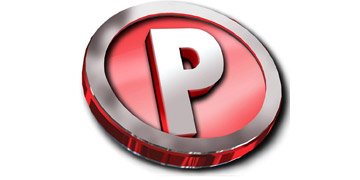 06:10
Me tin Atzil Loupeskou. Kliniki Ipnotherapeftria ThEMA tis ekpompis: DIESThITIKI IPNOThERAPIA Kalesmenos: GIANNIS DIAVATIS, Dimosiografos
07:30
Me ton chef AMtREA KAVAZI. Mazi tou sto stountio i ithopios Marileni Stavrou Sintages: 1. Spangeti me Kotopoulo ke Manitaria 2. Kalokarino Aromatismeno Smoothie *** SE NEA ORA METADOSIS APO 31.08.2020
08:15
APODIXIS LIVE 2020/2021 (E )
Me ton MENIO FOuRThIOTI EPANALIPsI EKPOMpIS PROIGOuMENIS MERAS *** APO 08.12.2020
12:00
ME ALLI MATIA, SEASON III (SEZON 2020/2021)
Me ti dimosiografo Christiana Stavrou Ekpompi: 101i gia ti sezon 2020/2021 *** Deftera eos Paraskevi
18:35
SIMTOMO (10') DELTIO IDISEON
18:50
Me ton MENIO FOuRThIOTI Parousiasi: Menios Fourthiotis Simmetechoun sto panel: Natasa Ntagiou, Katerina Marangou, ke Katerina Latsa *** Deftera eos Paraskevi *** EPISODIA NEAS PERIODOu – Apo 12.10.2020  
20:20
Kentriko Deltio Eidiseon me ti dimosiografo ChRISTIANA STAfROu – Apo tis 15 Iouniou 2020
20:50
FATSA BOOK (E – EPISODIOU TRITIS )
Taxidiotiki ekpompi me ton Kosta Matzio Simerinos Proorismos: SOuIDIA
22:10
XENI TENIA I TENIA TON DEKA
EGkLIMA, MISTIRIO me stichia KOMODIAS
05:00
ME ALLI MATIA, SEASON III (E )