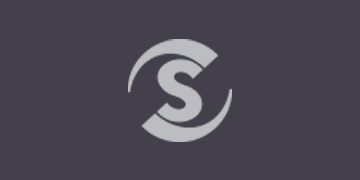 06:45
PROTOSELIDO ME TON ANDREA DIMITROPOULO – K
14:15
LOVE IT ME TIN IOANNA MALESKOU – K
16:00
KALO MESIMERAKI ME TO NIKO MOUTSINA – K
01:00
GEGONOTA TITLI EIDISEON – K
04:20
TOMES STA GEGONOTA (E) – K
05:20
PANTREMENI KI I DIO (E) – K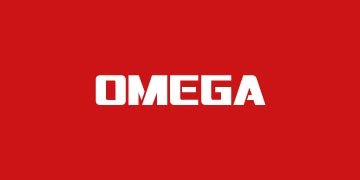 06:00
O Vangelis Driskas dini tis kaliteres ke tis pio aples sintages: dokimasmenes, vates me sigouro apotelesma.
07:00
Kinoniki ekpompi me ti Zina Koutselini. Themata epikerotitas, kinoniki provlimatismi, anthropines istories
09:00
I agapimeni proini sinithia, me tin Katerina Karavatou ke ton Kratero Katsouli
12:00
Enimerotiki ekpompi me ton Onoufrio Sokratous
13:30
I agapimeni parea gemati kefi ke energia gemizi ta mesimeria mas me tin kaliteri sintrofia! I Maria, o Alexandros, i Elena ke o Pantelis mas epifilassoun polles ekplixis.
15:00
O Sotiris Paroutis ke i Stella Savva prosengizoun themata pou endiaferoun, apascholoun, alla ke polles fores taleporoun tin kinonia. Mia diadrastiki ekpompi me epikentro ton anthropo, i opia prosengizi mia megali gkama thematon, me erevnes, reportaz, sinentefxis, sizitisis ke apefthias sindesis.
16:35
Sinarpastiko pechnidi stilistikon metamorfoseon me ti Maria Mpakodimou
17:35
Pechnidi modas me ti Viki Kagia!
18:00
Apogevmatino Deltio Eidiseon ke sti Noimatiki
18:10
Pechnidi modas me ti Viki Kagia!
19:00
Tilepechnidi me ton Petro Polichronidi giati Opios girizi, kerdizi!
20:10
Kentriko Deltio Eidiseon me ton Michali Pavlidi
21:15
To MasterChef, o megaliteros tileoptikos diagonismos magirikis theli na anadixi gia 5i sezon ton epomeno Ellina MasterChef ke i apetisi ton trion korifeon sef Sotiri Kontiza, Panou Ioannidi ke Leonida Koutsopoulou, gia apsegadiasto, gefstiko apotelesma ine dedomeni.
23:30
I satira sta kalitera tis. Kathimerina apo ti Thessaloniki, to Radio Arvila, kaftiriazi opos mono afto xeri, tin politiki epikerotita, tin kinonia, tin tileorasi.
00:30
Amerikaniki sira Enas katazitoumenos figas paradidete ke voitha to FBI na piasi tous chiroterous egklimaties. Tha sinergasti, omos, mono me ti neosillekti analitria Liz Kin. Se skinothesia Tzon Mpokenkamp me tous Tzeims Speinter, Megkan Mpoun, Ntiegko Klatenchof, Chari Lenix. (S7E4)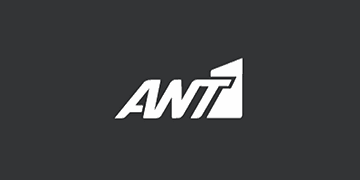 14:00
KONSTAMTINOU KE ELENIS (E)
Komiki sira ellinikis paragogis. Senario : Romas Charis, Chatzisofia Anna. Skinothesia : Lichnaras Kostas Paragogi : Chiotis Michalis Protagonistes : Romas Charis, Rantou Eleni, Koukouras Vasilis, Maria Lekaki Ipothesi: I siniparxi dio diaforetikon anthropon ke i antidrasis sta pikila gegonota tis kathimerinis zois. O kathenas apo tous iroes theori oti echi klironomisi ena palio archontiko spiti, alla kanis apo tous dio den mpori na apodixi kathara tous ischirismous tou. Etsi, katafevgoun stin dikeosini gia na lisoun tin diafora tous, eno parallila apofasizoun na sigkatikisoun mechri na apofasisti episima se pion aniki to spiti.
16:30
Pechnidi, gelio, sardam, omades, pektes, atakes, Zeta. Ti ine; O chronos archizi apo… Rouk Zouk!
17:20
Tilepechnidi, parousiazi o Markos Seferlis.
21:20
Komiki sira, ellinikis paragogis 2020.
23:10
00.0 CHICAGO FIRE Episodio 18 - On the Warpath O Brett ginete stochos afotou egine martiras fonou, o Casey antimetopizi tin proti tou diskoli dokimasia os dimotikos simvoulos ke i Mouch ke Platt pantrevonte.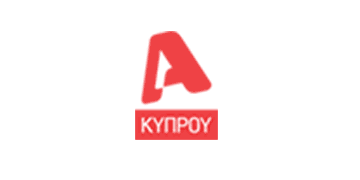 18:00
IDISIS KE NOIMATIKO DELTIO
18:20
Ep.114: O thanatos tou Stavrianou ferni ti Tzeni sta oria tis. O Pavlos prospathi na tin pisi pos i kaliteri lisi ine na to kanoun na fani san listia. Otan ta pragmata iremoun ke lene metaxi tous ti allothi mporoun na chrisimopiisoun ke etsi i Tzeni anagkazete na apokalipsi ston Pavlo oli tin alithia gia tin Angeliki. Ochi mono oti tin sinantise alla ke to pio ine to pragmatiko tis onoma. O Pavlos patheni sok alla den mpori na pi sti Tzeni gia pio logo. I Athina prospathi na pisi to Dimitri gia to thema tis klinikis sto exoteriko alla ine anendotos. I Athina tote vriski tin efkeria ke tou lei oti tha xechasi tin kliniki ke mpori na mini edo me antallagma na aposiri o Dimitris tis katigories enantion tou Michali. Tin idia stigmi o Nikolas siniditopiontas oti i Angeliki ke o Michalis gnorizan edo ke kero oti ta aderfia echoun viasi ti Margarita, apofasizi na episkefthi to Michali sti filaki gia na akousi ke tin diki ekdochi ton gegonoton.
20:20
Se mia epochi opou ta politika, ikonomika ke kinonika dedomena allazoun ke i polites anazitoun tin egkiri ke egkeri enimerosi, erchonte i Eidisis tou ALPHA me dinamiko, machitiko, apokaliptiko ke axiopisto charaktira.
21:20
Ep.56: Ta xaderfia zitoun apegnosmena lefta apo ton Iordani alla aftos den endidi. I Ermioni me ton megalo analamvanoun drasi meson tou Tilemachou.
22:20
Ep.197: O Ektoras kataferni na pagidepsi ton ekviasti tis Georgias. O Miltiadis profasizete epangelmatiki sinantisi gia na xanavgi gia fagito me ton Alki ke apofasizi na milisi stin Ifigenia gia tin iparxi enos pithanou aderfou tis. O Frixos oloklironi to astinomiko tou mithistorima ke to dini ston Odissea na to diavasi ke na tou pi ti gnomi tou. I Iliana ine apofasismeni na ekdikithi ton Odissea kathos den echi afisi piso tis afti tin istoria. I Elisavet exomologite stin Iliana pos ine ke pali mazi me ton Aimilio. Telika, i Meri endidi stin poliorkia tou Markou ke dianikterevi spiti tou. O Dimosthenis dechete mia epangelmatiki protasi apo Kipro alla den xeri an tha kani to vima, giati den theli na chasi ti Nafsika. O Akis apofasizi na antimetopisi tin Apostolia ke tis omologi oti zilevi poli ton neo tis sintrofo.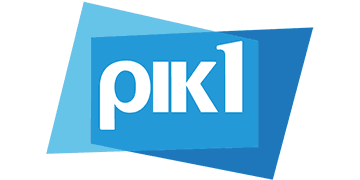 06:45
I proini enimerotiki ekpompi stin tileorasi tou RIK pou kalipti tin topiki ke diethni idiseografia me deltia idiseon, parousiasi ke analisi tou entipou ke ilektronikou Tipou, filoxenoumenous sto stountio ke zontanes sindesis, antapokrisis apo to diethni ke topiko choro. Dimosiografiki Epimelia – Parousiasi: Stavros Kiprianou ke Stavriani Konstantinou Epimelia Deltion Eidiseon – Parousiasi: Eigenia Sergi Epimelia Paragogis – Skinothesia: Panikos Nikolaou, Kostas Orthodoxou, Elli Chatziparaskeva, Antri Konstantinou
09:20
V' Kiklos-Episodio 22o (Epanalipsi)
09:30
To proino tou RIK epistrefi ananeomeno ke pio zontano apo pote. I Elpida Iakovidou iposchete na sinechisi ke ti fetini tileoptiki sezon, na sas lei tin pio glikia kalimera. Moda ke omorfia, agapimeni kalesmeni, spiti, gonis ke pedi, psichologia, zontanes sindesis, tragoudi, choro, gimnastiki ke fisika magiriki ine merika apo ta entheta tou psichagogikou proinou tile-magkazino tou RIK. Me kefi, chamogela ke thetiki energia, i Elpida sas ipodechete sto agapimeno sas proino stountio gia sas ipenthimizi oti omorfi mera ine i kathe mera. Skinothesia: Sonia Dimitriou, Akis Orfanidis
11:00
Kathimerini ekpompi me thema to politimotero agatho, tin igia. Korifei giatri mas enimeronoun gia themata igias pou aforoun olous mas. Me glossa apli ke katanoiti mas enimeronoun gia ti simasia tis prolipsis, ti simptomatologia ke tis therapeftikes epiloges pou prosferonte. Erevna – Epimelia – Skinothesia: Amanta Pelentridou Ektelesi paragogis: SLAS Productions A' Kiklos-Episodio 127o
11:30
I mesimvrini enimerotiki ekpompi tou RIK1 kathimerina mazi sas apo tis 11.30-14.30. H ekpompi anadiknii ola ta themata tis epikerotitas me sizitisis, analisis, reportaz, antapokrisis, apefthias sindesis ke ena plires deltio idiseon. Parousiazi sferika oles tis exelixis se topika ke diethni themata pou apascholoun tous polites. Panta me tin amesotita, egkirotita ke antikimenikotita tis dimosias radiotileorasis. Stin parousiasi i dimosiografi Katerina Milioti, Ntinos Finikaridis ke Paris Potamitis. Epimelia paragogis-Skinothesia: Liana Konstantinou, Antrea Angelidou.
14:30
I tileoptiki ekpompi EMIS KI O KOSMOS MAS mazi sas kathimerina Deftera me Paraskevi apo to RIK ENA stis 14:30 TRITI 13 APRILIOu (Sinechia) Pikilia thematon, anthropini prosengisi, eklekti proskeklimeni apo Ellada ke Kipro, i istoria tou topou mas, plousio archiako iliko, ta ithi ki ethima, to chthes ke to simera. I mesimvrini kathimerini sas parea, me sevasmo ke efthini, sinechizi to tileoptiko tis taxidi ke ti nea periodo programmaton 2020 -2021 Erevna-Epimelia-Parousiasi:Loukas Chamatsos Skinothesia: Petros Kittos
15:30
I gineka tis Kiprou, se mikra ntokimanter, mesa apo ti mithologia ke tin istoria tis Kiprou mas, gnostes ke agnostes prosopikotites pou ezisan i edrasan ston topo mas i emvoliasan me tin koultoura tous ton politismo mas kathimerina sto RIK 1. Paragogi-Skinothesia-Epimelia: Christalla Aigousti Parousiasi-Dimosiografiki erevna -Epimelia: Elita Michailidou A' Kiklos-Episodio 109o
15:35
Kathimerini ekpompi magirikis pou mas taxidevi se gefsis ke aromata apo tin topiki ke tin diethni kouzina. H Chriso Lefou ke i Galatia Pamporidi filoxenoun empirous chef ke mirazonte mazi mas tis dikes tous empiries ke gnosis. Deftera me Paraskevi 3:30-4:30 to apogevma apo to RIK 1 Parousiasi: Chriso Lefou, Galatia Pamporidi Epimelia Paragogis-Skinothesia: Menelaos Chatzistillis D' Kiklos-Episodio 147o
16:30
O gnostos ke agapitos dimosiografos - parousiastis tha mas metadidi ti thetiki tou energia kathe apogevma meta tin routina ke to agchos tis kathimerinotitas. Me mia enallagi thematon, sinentefxis ke pechnidia, tha mas kali na perasoume efcharista to apogevma mas, n' anakalipsoume ti thetiki plevra tis zois ke na chamogelasoume! Erevna-Parousiasi: Andreas Giortsios Mazi tou o Konstantinos Iasonos Erevna-Reportaz: Sofi Chrisanthou Epimelia paragogis: Alexia Moutafidou Skinothesia: Alexia Moutafidou, Loukia Aresti
18:00
EIDISIS KE STIN NOIMATIKI
18:20
Tachitita i sigouria; Gnosi i apla tichi; 4 antipali kalounte na anametrithoun me to roloi ke o enas me ton allo sto pio diaskedastiko tilepechnidi tis kipriakis tileorasis. Posous girous mporis na antexis; Monos enas tha ftasi ston pio anatreptiko teliko. Poso kalos ise me tous arithmous; Mia tichea apantisi mpori na apodichthi i nikitiria. Mechri ke 10 chiliades evro perimenoun na ginoun dika sou. Poso konta sti sosti apantisi mporis na pesis; TRITI 13 APRILIOu (Sinechia) KOMtA EPESES. To neo tilepechnidi tou RIK pou kerdizis pezontas ochi mono me tis gnosis sou alla ke me tis empiries ke tin tichi sou! Gia simmetoches, plirofories ke gia na diekdikisete mechri ke 10.000 evro sto 99071107 i ilektronika sto kontaepeses@cybc.com.cy Parousiasi: Savvas Poumpouras Organosi paragogis: Theodoulos Koullapi Epimelia Paragogis-Skinothesia: Monika Fanouriou A' Kiklos-Episodio 144o
19:20
I Paradisa tha mporouse na ine ena chorio protipo eftichismenis ke armonikis kinonias. Oli mazi na apofasizoun gia ta kina, oli na kanoun afto pou agapoun ke oli mazi moniasmeni na zoun eleftheri. Ola afta se ena omorfo kosmo, angelika plasmeno. Sto kosmo omos tis Paradisas, ta pragmata den ine katholou etsi. Oi mouchtarides tou choriou ine dio ke den chanoun aformi na rixoun tin skoufia tous gia kavga, i ginekes tous prospathoun na simmazepsoun ta asimmazefta, i mpakalena ke o kafetzis na anakatevonte pantou, o papas ki' i papadia pote na dichazoun ke pote na enonoun tous chorianous, i Rodoula na theli na ginete to diko tis, i Anthousa na zi to diko tis drama, o Champis na min apofasizi na pari tin Marikkou, ki oli i choriani na echoun o kathenas ta vasana tou. Exi chronia omos agapisate olous tous charaktires ke tous sigchorate ta opia atopimata tous. Sto fetino tileoptiko charti lipon, psaxte ke vrite to omorfo afto chorio ke apolafste gia alli mia chronia ta kamomata ton chorianon ke ta aromata aftis tis kathimerinis siras tou RIK. Deftera me Paraskevi se nea ora metadosis 19:20 sto RIK1, sto RIKHD ke sto RIKSat. Pezoun i ithopii: Chrisanthos Chrisanthou, Kostas Vichas, Popi Avraam, Sofia Kalli, Zoi Kiprianou, Charis Pissias, Antri Kiriazi, Spiros Georgiou, Margarita Zachariou, Eleana Papadopoulou, Nektarios Theodorou, Vasilis Charalampous, Maria Papakosta, Alkis Christou, Tzouli Grigoriou, Marileni Stavrou. Skinothesia: Nikos Theofanous, Zoi Sofou Senario: Andreas Nikolaidis, Angela Spanoudi, Marina Vronti, Christina Konstantinou St' Kiklos-Episodio 144o I Krinoula erchete krifa apo tin mana tis gia na di ton Champi. I Sotira omos to perni champari ki erchete na tin psaxi ke katigori ton Champi pos tin eklepse. I Christinou anisichi mipos diarrefsi i istoria me ton Kosti ke tin Christalla epidi matheni apo tin Antrianou pos to ipe ke ston Iosifi. I Rodoulla katigori tin Despina pos exetias tis arrostise o Kostis ke pos an echi toulachiston ligi anthropia, ine ipochreosi tis na pai na ton di.
19:55
San Simera me to RIK. Mia ekpompi pou stocho echi na anadixi tin istoriki taftotita ke chria tis imeras, anazitontas ke antlontas to vasiko iliko tis apo ta mesa tis epochis. Aita pou sinevisan ke katagrafikan sto parelthon, zontanevoun ek neou mprosta mas se mia kathimerini peridiavasi pou sindiazi tin triada gegonos-anthropos-praxi. Archisintaxia: Silia Ioannidou Parousiasi – Ekfonisi: Mikaela Theofilou Skinothesia: Spiros Vlachakis Post-Production: Vaso Sideri Paragogi: Andreas Saplaouras / SLAS productions A' Kiklos-Episodio 195o
21:05
I dimofilis sira ChALKINA ChRONIA sinechizete gia tetarti chronia me nees istories pou tha kathilosoun tous tiletheates. I ploki sinechizete sto orino chorio tis istorias mas, akrivos tin epomeni mera meta tin epithesi gia diasosi tis Mirtos ke ton allon kratoumenon. I istoria skiagrafi akomi pio dinamika tis chronikes stigmes prin tin enarxi tou apeleftherotikou agona tis EOKA, otan to pathos ton kiprion gia anexartisia ginotan oloena ke pio entono. Oi nei iroes tha feroun anatropes stis zoes ton gnoston protagoniston me aprosdokitous tropous, eno nea pathi ki anomologiti erotes tha sigkinisoun me tin entasi ke to pathos tous Sintelestes Protagonistoun: Panikkos Pilalis, Giorgos Anagiotos, Niovi Charalampous, Sofoklis Kaskaounias. Gianna Lefkati, Maria Fiaka, Mirsini Christodoulou, Antreas Tselepos, Antreas Papamichalopoulos, Pampina Georgiou, Anna Giagkiozi, Antreas Araouzos, Dimitris Antoniou, Iliana Kakoura, Christina Christofia, Antrei Kroupa, Marios Stilianou, Ioanna Papamichalopoulou, Alexandros Martidis, Valentina Sofokleous, Dena Ioannou, Panagiota Papageorgiou Diefthinsi Fotografias: Nikos Milonas Montaz: Athanasia Charalampous Diefthinsi Paragogis: Antri Georgiou Ektelesi paragogis: Romina Polimniou Skinika- kostoumia: Lakis Genethlis Mousiki: Kostas Kakogiannis Tragouda: Alkisti Protopsalti Stichi tragoudion: Korinna Avraamidou, Pampos Kouzalis Voithos skinothetis: Dimitra Christodoulou Skinothetes: Antreas Seittanis, Stavros Charalampous Singrafiki omada: Sofia Sofokleous, Despina Pirketti, Giannis Kokkinos Ektelestiki Skinothetis- Geniki epimelia senariou: Korinna Avraamidou Paragogos Nikos Galinis, Galinis productions D' Kiklos-Episodio 142o I Thalia echi egkatalipsi ton Giakoumi ke pige na mini stis Stillous ke tou Sotirka, se mia prospathia na pisi ton Tzoouns na tis afisi to pedi. O Stavrianos apili ton Gliori pos an den tou paradosi to enochopiitiko simioma tha ton enochopiisi gia ton thanato tou Frank. I Mirianthi analamvani na kripsi to simioma kapou exo apo tin kaliva ke apofasizi na pai sto nekrotafio, opou to thavi se mia glastra. I Erato, pou echi simfonisi na voithisi ton Stavriano me opiadipote pliroforia mpori, tin vlepi ke tis kentrizi tin periergia. Pos tha pari sta cheria tis to simioma telika;
22:00
TO MISTIKO TIS PETALOUDAS
I nea dramatiki sira tou RIK pou metadidete Deftera me Tetarti, katallili gia atoma ano ton 14 eton. 25 chronia prin i Vangelio prospathi na drapetefsi apo ton vieo antra tis, echontas mazi tis ton 5chrono gio tis Michali ke tin enos etous kori tis . O Kiriakos o antras tis tha tin stamatisi. Ke i Vangelio anagkazete na figi sto exoteriko afinontas piso ta dio tis pedia. Ton Michali pou pnigike stin thalassa, ke tin Eirini pou tin edose se ena idrima! Simera, i mira tin anagkazi na epistrepsi sti Kipro me ti nea tis ikogenia ke me to neo tis onoma. Oi mnimes tha xipnisoun gia tin Eia (Elisavet Moutafi) ke to enstikto tis manas tha tin odigisi ston dromo tis ekdikisis. O proin antras tis, Christoforos Xenos (Giorgos Ninios) ine pleon enas diakekrimenos Architektonas, pantremenos me mia neoteri tou gineka tin Alexia (Katerina Mosichroni). Parallila, enas megalos erotas genniete anamesa ston Marko (Dimitris Gkoutzamanis) ke tin Alexia. Enas erotas paranomos alla ke katadikasmenos anamesa sta mistika pou krivi to parelthon ke sta pechnidia pou pezoun i simptosis tou parontos. Ke sto nanourisma tis petaloudas, o kathe stichos tou ke ena mistiko. Mia sira pou imni tin agapi tis manas ke pou iposchete na mas taxidepsi sti dinami tou erota! Ithopii: Giorgos Ninios (Christoforos), Elisavet Moutafi (Eia), Katerina Misichroni (Alexia), Dimitris Gkoutzamanis (Markos), Neoklis Neokleous (Themis), Marianna Polichronidi (Markella), Marilia Giallouridou (Eirini), Charis Kkolos (Giannos), Nikos Gkelia (Stefanos), Andreas Voulgaris (Filippos), Alexandros Parissis (Doros), Ilektra Fotiadou (Louiza), Ermina Kiriazi (Sofia), Andreas Vasiliou (Aristos), Fotis Karallis (Aris), Polixeni Savva (Lilian), Anthi Kassinou (Christina), Elena Papadopoulou (Maro) ke Giorgos Kouris (Mikros Andreas) Sintelestes: Senario: Anta Gkourmpali Skinothesia: Stavros Potamaris Diefthinsi Fotografias: Savvas Chrisostomou Paragogi: Arts and Film Productions A' Kiklos-Episodio 86o I Eirini meta apo afto pou emathe apo ton papa, pou exomologithike i Marina, den xeri ti na kani, an prepi na to pi i ochi ston Gianno ke stous allous. Pai sto spiti ke to lei stin Sofia, otan pai o Christoforos ke lei stin Eirini pos o Filippos den xeri tipota gia tin exafanisi tis Marinas ke na min ton xanarotisi gi' afto. O Giannos pai xana sto nosokomio ke mpeni sto domatio tou Markou, otan ine monos ke ton rotai ti ekane sto spiti tou Christoforou prin to atichima. Mpeni, omos, i Kristia ke vlepi to Gianno eki ke ton diochni. I Eia vlepi ki afti to Gianno, eno aftos fevgi apo to nosokomio ke tou lei pos o Markos den xeri tipota gia to thanato tis Alexias ke na ton afisi isicho. Meta tilefoni ston Christoforo ke tou lei oti o Giannos pige xana sto nosokomio ke ide to Marko. O Aris me ti Christina milane sto panepistimio ke linoun tin parexigisi metaxi tous, eno tin idia stigmi i Lilian mpeni se exalli katastasi sto spiti tou Ari na ton vri ke vriski eki to Doro mono tou.
22:50
I evdomadiea politiko-kinoniki ekpompi tou RIK gia tin Eiropi. Katallili gia geniki parakolouthisi. Mesa apo afieromata, sizitisis, reportaz ke apostoles, anadikniete o polidiastatos rolos tis Kiprou sto Eiropaiko stereoma. Megala evropaika zitimata pou aptonte tis kathimerinotitas mas. Apofasis pou epireazoun ti zoi mas. Politikes pou proothoun ti megali evropaiki idea ke echoun amesi efarmogi epi kipriakou edafous ke aforoun ton Kiprio politi. Themata pou mas aforoun, mas epireazoun ke chrizoun idiseografikis anadixis. I ekpompi pou katagrafi tin amfidromi schesi Kiprou – Eiropis. I Eiropi me apla logia. I Eiropi konta stin Kipro. Konta ston Kiprio politi. Parousiasi – Dimosiografiki Epimelia: Vivian Kanari Epimelia Paragogis- Skinothesia: Christos Kaniklidis G' Kiklos-Episodio 29o
05:20
TO MISTIKO TIS PETALOUDAS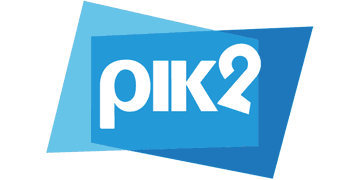 07:30
Sira apo to Archio tou RIK katallili gia geniki parakolouthisi D' Kiklos 2016-2017 –Ep 3 Pervolia Parousiasi: Savvas Poumpouras Skinothesia: Amanta Pelentridou (Epanalipsi)
08:00
Pediko programma apo to Archio tou RIK, katallilo gia geniki parakolouthisi V' Kiklos – Episodio 22 Skinothesia: Lia Kasiou (epanalipsi)
08:30
(Maya the Bee) Sira kinoumenon schedion metaglottismeni sta ellinika Episodia 29 & 30 (2i sira)
09:00
TO THAVMASTO TAXIDI TOU NILS CHOLGKERSON
(Nils Holgersson) Sira kinoumenon schedion metaglottismeni sta ellinika Episodio 2
09:25
(Little Furry) Sira kinoumenon schedion metaglottismeni sta ellinika Episodio 34 & 35 & 36
09:50
(Boule and Bill) Sira kinoumenon schedion, metaglottismeni sta ellinika Episodio 16 & 17
10:15
(Wissper) Sira kinoumenon schedion metaglottismeni sta ellinika Episodio 7
10:40
(Robot Trains) Sira kinoumenon schedion metaglottismeni sta ellinika Episodio 29 & 30
11:10
(Garfield) Sira kinoumenon schedion, metaglottismeni sta ellinika Episodio 89 & 90 & 91
12:00
(Maya the Bee) Sira kinoumenon schedion metaglottismeni sta ellinika Episodia 29 & 30 (2i sira)
12:20
TO THAVMASTO TAXIDI TOU NILS CHOLGKERSON
(Nils Holgersson) Sira kinoumenon schedion metaglottismeni sta ellinika Episodio 2
12:45
(Little Furry) Sira kinoumenon schedion metaglottismeni sta ellinika Episodio 34 & 35 & 36
13:10
(Boule and Bill) Sira kinoumenon schedion, metaglottismeni sta ellinika Episodio 16 & 17
13:35
(Wissper) Sira kinoumenon schedion metaglottismeni sta ellinika Episodio 7
14:00
(Robot Trains) Sira kinoumenon schedion metaglottismeni sta ellinika Episodio 29 & 30
14:30
(Garfield) Sira kinoumenon schedion, metaglottismeni sta ellinika Episodio 89 & 90 & 91
15:10
(Maya the Bee) Sira kinoumenon schedion metaglottismeni sta ellinika Episodia 29 (2i sira)
15:30
Pediko programma apo to Archio tou RIK, katallilo gia geniki parakolouthisi V' Kiklos – Episodio 22 Skinothesia: Lia Kasiou (epanalipsi)
16:00
Komiki sira tou Dimou Andreou apo to Archio tou RIK stin kipriaki dialekto, i opia antli istories apo tin kathimerini zoi se chorio tis Kiprou. Katallili gia geniki parakolouthisi Episodio 303 Skinothesia Tasos Tanteles (epanalipsi)
16:25
Kipriaki komiki sira , pou parousiazi tis peripeties enos zevgariou, tou Manoli pou ine kreopolis, ke tis Katinas pou ine ikokira.Paragogis.1995. Ep 37 Protagonistoun:Giorgos Zenios, Vania Konstantinou, Angeliki Filippidou, Thea Christodoulidou,Chrisanthos Chrisanthou, Monika Melekki Skinothesia :Leontis Georgiou (epanalipsi)
16:50
O DROMOS ECHI TI DIKI TOU ISTORIA
17:10
To mikro spiti sto livadi (Little House on the Prairie) 9OS kiklos tis agapimenis, epitichimenis ikogeniakis siras ,vasismeni sta omonima aftoviografika vivlia tis Laure Ingalls Wilder . I sira ine katallili gia geniki parakolouthisi Episodio 8 (epanalipsi)
18:00
Ntokimanter tis Deutsche Welle, katallilo gia geniki parakolouthisi Ep 4 (Epanalipsi)
18:30
AFANIS IROES ME IPOTITLOUS
I ekpompi Afanis iroes, mesa apo mia sira sinentefxeon, tha parousiazi tis istories anthropon kathimerinon, tis diplanis portas, pou mesa apo tis diskolies tis zois vgenoun nikites ke kitoun mprosta. Oi Afanis Iroes mesa apo tin existorisi tis dikis tous peripetias, dinoun mathimata zois ke elpidas. Skinothesia: Spiros Vlachakis Erevna – sinentefxis: Ioanna Christodoulou Afigisi: Mikaella Theofilou (epanalipsi)
21:05
Me Ipotitlous ke se parallili metadosi me to RIK 1 I dimofilis sira ChALKINA ChRONIA sinechizete gia tetarti chronia me nees istories pou tha kathilosoun tous tiletheates. I ploki sinechizete sto orino chorio tis istorias mas, akrivos tin epomeni mera meta tin epithesi gia diasosi tis Mirtos ke ton allon kratoumenon. I istoria skiagrafi akomi pio dinamika tis chronikes stigmes prin tin enarxi tou apeleftherotikou agona tis EOKA, otan to pathos ton kiprion gia anexartisia ginotan oloena ke pio entono. Protagonistoun: Panikkos Pilalis, Giorgos Anagiotos, Niovi Charalampous, Sofoklis Kaskaounias. Gianna Lefkati, Maria Fiaka, Mirsini Christodoulou, Antreas Tselepos, Antreas Papamichalopoulos, Pampina Georgiou, Anna Giagkiozi, Antreas Araouzos, Dimitris Antoniou, Iliana Kakoura, Christina Christofia, Antrei Kroupa, Marios Stilianou, Ioanna Papamichalopoulou, Alexandros Martidis, Valentina Sofokleous, Dena Ioannou, Panagiota Papageorgiou Voithos skinothetis: Dimitra Christodoulou Skinothetes: Antreas Seittanis, Stavros Charalampous Singrafiki omada: Sofia Sofokleous, Despina Pirketti, Giannis Kokkinos Ektelestiki Skinothetis- Geniki epimelia senariou: Korinna Avraamidou Paragogos Nikos Galinis, Galinis productions D' Kiklos-Episodio 142o I Thalia echi egkatalipsi ton Giakoumi ke pige na mini stis Stillous ke tou Sotirka, se mia prospathia na pisi ton Tzoouns na tis afisi to pedi. O Stavrianos apili ton Gliori pos an den tou paradosi to enochopiitiko simioma tha ton enochopiisi gia ton thanato tou Frank. I Mirianthi analamvani na kripsi to simioma kapou exo apo tin kaliva ke apofasizi na pai sto nekrotafio, opou to thavi se mia glastra I Erato, pou echi simfonisi na voithisi ton Stavriano me opiadipote pliroforia mpori, tin vlepi ke tis kentrizi tin periergia. Pos tha pari sta cheria tis to simioma telika;
22:00
Kinoniki mini-sira 3 episodion, vretanikis paragogis. Katallili gia atoma ano ton 15 eton. Protagonistoun: Anna Friel, Sean McGinley,Callum Booth-Ford, Millie Gibson, Lorraine Burroughs, Amy Hubberman Episodio 1o O 11chronos Max aftoprosdiorizete san koritsi ke theli na onomazete Maxin. Oi apoxenomeni gonis tou, Viki ke Stiven, prospathoun na vroun ton kalitero tropo antimetopisis ke ipostirixis aftis tis zotikis simasias apofasis tou. (epanalipsi)
22:45
(Missing Fetine) Tenia ntokimanter paragogis 2017, katallili gia geniki parakolouthisi Mia simparagogi ton : Ipourgio Pedias ke Politismou Kiprou, RIK, Tileoptikos Stathmos tis Voulis ton Ellinon, Medimed, Storydoc I Pempe Mentes , mia Kipria gennimeni stin Aistralia , me tin epanegkatastasi tis stin Kipro archizi tin anazitisi tis tichis tis adelfis tou pappou tis , i opia ipochreothike na pantrefti sta 14 tis enan Palestinio ke na figi apo tin Kipro choris pote na dosi ektote simia zois. I thliveri istoria tis Fetine ke peripou allon 1.000 ginekon apo tin tourkokipriaki kinotita tis Kiprou i opies pantreftikan se neari ilikia erchete stin epifania otan i Pempe archizi tin erevna gia na entopisi tin agnooumeni singeni tis. Erevna-Skinothesia : Yeliz Shukri (epanalipsi)
01:05
EIDISIS STIN ANGLIKI KE TOURKIKI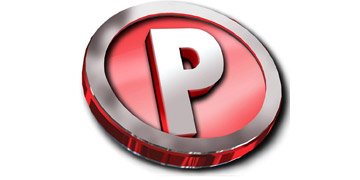 06:20
Me tin Atzil Loupeskou. Kliniki Ipnotherapeftria
07:40
Me ton chef AMtREA KAVAZI. Mazi tou sto stountio i ithopios Marileni Stavrou Sintages: 1. Chirina Filetakia Aromatismena me Estragkon ke Moustarda 2. Drosistiko Gliko me Giaourti ke Poure Karotou
08:25
TILENOUVELLA (METAGLOTTISMENI) (E )
12:00
ME ALLI MATIA, SEASON III (SEZON 2020/2021)
Me ti dimosiografo Christiana Stavrou
18:10
SIMTOMO (10') DELTIO IDISEON
19:15
TILENOUVELLA MARIA ANGELE MOU
20:15
Kentriko Deltio Eidiseon me ti dimosiografo ChRISTIANA STAfROu –  
20:50
FATSA BOOK (E – EPISODIOU TRITIS )
Taxidiotiki ekpompi me ton Kosta Matzio Ekpompi: 60 (39)
22:05
XENI TENIA I TENIA TON DEKA (15)
05:10
ME ALLI MATIA, SEASON III (E )