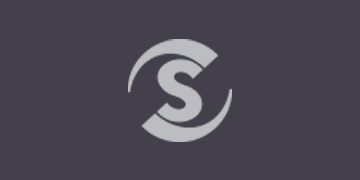 06:45
PROTOSELIDO ME TON ANDREA DIMITROPOULO – K
09:30
MESIMERI ME TON GIORGO LIAGKA - K
11:00
MESIMERI KE KATI ME TIN MARINA CHATZIKOSTA – K
18:10
Tilepechnidi me parousiasti ton Saki Tanimanidi
STIN IGIA MAS RE PEDIA (E) - K
00:20
GEGONOTA TITLI IDISEON – K
00:30
STIN IGIA MAS RE PEDIA (E) - K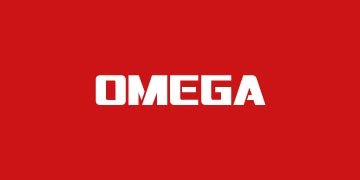 06:00
KEMTRIKO DELTIO IDISEON (E)
07:00
Enimerotiki zontani ekpompi
09:00
Psichagogiki zontani ekpompi me tin Katerina Karavatou ke ton Kratero Katsouli
11:00
Enimerotiki zontani ekpompi me ton Onoufrio Sokratous
13:15
Psichagogiki zontani ekpompi me tous Maria Ioannou, Alexandro Taramounta, Elena Theodorou, Panteli Panagiotou
15:00
Psichagogiki ekpompi me tous Katerina Zarifi, Ilia Gkotsi ke Pavlo Stamatopoulo
17:00
Tilepechnidi me tin Viki Stavropoulou
17:45
Psichagogiki ekpompi me ti Viki Kagia
18:00
Apogevmatino Deltio Eidiseon ke sti Noimatiki
18:10
Psichagogiki ekpompi me ti Viki Kagia
19:00
Tilepechnidi me ton Petro Polichronidi
20:10
Kentriko Deltio Eidiseon me ton Michali Pavlidi
21:10
Mousiko rialiti me tous Melina Aslanidou, Giorgo Theofanous, Christo Mastora, Michali Tsaousopoulo. Parousiazi i Despina Vandi
23:50
TO DACHTILIDI TIS FOTIAS (E)
Kipriaki dramatiki sira EP. 50
00:50
O AMTRAS TON ONIRON MOU (E)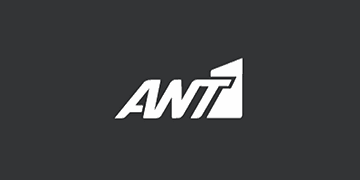 08:30
DIXE MOU TO FILO SOU II (E)
10:00
Gia 7i sinechomeni chronia, To Proino servirete apo ti metr tou idous, Fei Skorda afou, parea pou kerdizi, den allazi alla ananeonete ke exelissete. I epitichimeni proini sintagi ine alloste diachroniki ke ta ilika afthentika. Sto kathimerino rantevou tis me tous tiletheates, i Fei sinanta ke fetos tin agapimeni tis parea. O Aris Kavatzikis, i Afroditi Grammeli ke o Dimitris Oingarezos kathe proi tha pernoun ti thesi tous sto Proino me apoklistika reportaz ke sinentefxis, etimi na sizitisoun ta themata tis imeras me anatreptiki prosengisi ke chioumor. Sti sinechia, i Fei dini rantevou me ti Litsa Patera sto kathistiko, gia tis provlepsis ke tis simvoules tis gia kathe zodio. Pernai mia volta apo tin kouzina tou Vasili Kallidi, o opios tha mirazete ke fetos tis effantastes sintages tou alla ke ta mistika tou kalou fagitou. Vriski ti Rania Thraskia stin polithrona opou tis analii themata pou apascholoun ti sigchroni gineka. Antamoni ti Nansi Paradisanou ke miloun gia agapimena prosopa ke fotizoun agnostes ptiches tis prosopikotitas ke tis porias tous. Dini rantevou me ton kataxiomeno pediatro Dr. Spiro Mazani, o opios ine o pio chrisimos simvoulos idika se themata igias neognon. Afinete stis exeretikes gnosis tou dietologou – diatrofologou Konstantinou Xenou. Rotai ti gnomi tou interior designer, Nikou Konstanti gia to pos tha kanoume pio litourgiko ke omorfo ton prosopiko mas choro. Sinanta ton pastry chef, Dimitri Makrinioti ke tis iperoches gefstikes dimiourgies tou. Ki otan anigi ta parathira, i thea tha erchete toso apo tin Athina, chari ston Christo Nezo alla ke ti Thessaloniki me tin Polixeni Karamicha.
14:00
KONSTAMTINOU KE ELENIS (E)
17:30
Gia 3i sinechomeni sezon, to Still Standing, ena apo ta pleon agapimena ke aprovlepta kathimerina tilepechnidia gnoseon epistrefi ston AMt1. Etimo na freskari tis gnosis mas ke na omorfini ta apogevmata mas, to Still Standing erchete me nees ke pio dinates stigmes. Etimastite na pexoume mechri telikis ptosis!
19:30
Ti kino echoun enas entimos viopalestis ikogeniarchis pou chani to spiti tou, mia atichi anipantri mitera pou tis klevoun aftokinito ke skilo, ke dio orfana pou megalonoun me mia filodoxi ke kakia mitria; Eine i katochi tis tripletas enos lachiou pou mirazi to mithiko poso ton 9 ekatommirion evro! Oi tris iperticheri mpenoun, omos, sto stochastro enos diasimou ikonomikou analiti, o opios vazi skopo tis zois tou na tous arpaxi ta lefta, gia na glitosi to… kefali tou! Gia na to petichi, tha epistratefsi tin poniria tou, mia antriki filia apo to parelthon, alla ke ton goiteftiko gio tou... Protagonistoun: Alexandros Mpourdoumis, Katerina Geronikolou, Sotiris Kalivatsis, Mpesi Malfa, Karmen Roungeri, Fotini Tsakiri, Kostas Apostolakis, Charis Tzortzakis, Giannis Pimenidis, Anna Menenakou, Katerina Stikoudi, Tzeni Karnou, Niki Skiadaresi, Melina Spetsieri, Aris Antonopoulos, Georgia Tsagkaraki, Viktoras Petsas, Dimitris Koliodimos, Christoforos Mparmpagiannis, Jerome Kaluta, Spiros Ntougias. Sintelestes: Skinothesia: Stratos Markidis, Spiros Kaponis, Antonis Sotiropoulos Senario: Nikos Papadopoulos, Manto Arvaniti Ektelesi Paragogis: J.K. Productions Episodio 05: Ipothesi: O Sotiris ke i Christina katafernoun na min epireasi to gamo tous, to sfalma tou Sotiri, na ladosi ton dietiti. Ti tha simvi omos otan o Lefteris prospathi na pisi ton Sotiri na agorasi tin podosferiki omada ke na tin sosi ap' tin epikimeni chreokopia; O Vranas kathos echi miristi chrima sti Monika ti kali gia ena romantiko dipno. Tha pesi i Monika sta dichtia tou; I Dafni prospathi na lisi to mistirio me ta chrimata pou vrike exo ap' to spiti tis, eno o Stratis prospathi na tin empodisi na ta paradosi stin astinomia, kati pou vazi tin Dafni se ipopsies. O Manos ekviazi ton thio tis Smaragdas prokimenou na min ispraxi ton lachno. Alla o thios echi diaforetika schedia sto mialo tou. O Vranas vriski stin prooptiki tis agoras tou Sifouna apo to Sotiri mias protis taxeos efkeria na vali sto cheri to mpagioko apo to lachno.. o Sifounas tha gini o Dourios ippos gia ta schedia tou!
21:20
Episodio 15: Tsouchtra sta karvouna O Kimonas prospathi na mazepsi tin apokalipsi pou ekane athela tou o Antreas ston Filippo tin ora pou o Vironas palevi na prosarmosti sto magazi. O Alekos psachni ena tropo na tonosi tin erotiki tou zoi me ti Zampela ke simvoulevete ton pleon akatallilo anthropo sto chorio. O Filippos kani tin kinisi tou sti Marietta eno parallila i Thalia sinechizi na mi vlepi me kalo mati ti filia tou me to Menio. I Falon apolamvani to neo tis rolo os paragogos ke girizi to dokimastiko episodio tis ekpompis tou Antrea. I Fotini ta vriski skoura me tin parousia tou Virona sti Lagoudera ke sto… spiti tis! O Kimonas apofasizi na kani prova tzenerale gia to anigma tou magaziou to idio vradi gia na tsekari tin etimotita tou prosopikou. Tha kataferi na stisi to magazi se toso ligo chrono; Tha voithisi i parousia tou Virona i tha kani ta pragmata chirotera;
Dramatiki - viografiki tenia, paragogis 2014. Skinothesia: Antzelina Tzoli. Pezoun: Tzak O'Konel, Ntonal Gklizon, Gkaret Chentlant ke Takamasa Isichara. Ipothesi: Otan to aeroplano tou pefti ston Eiriniko kata ti diarkia tou V΄ Pagkosmiou Polemou, o Amerikanos aeroporos ke proin Olimpionikis Louis Zamperini tha periplanithi gia meres ston okeano, protou sillifthi apo tous Giaponezous ke stali se stratopedo sigkentrosis.
00:10
KANE GONIS NA DIS KALO (E)
01:00
STO KALO GLIKIA MOU SIMPETHERA (E)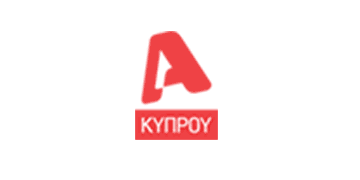 06:45
I proti kalimera apokta neo prosopo... me ti dimosiografo Stella Stilianou na parousiazi plai ston Konstantino Konstantinou pikila themata apo to evri fasma tis kinonias ke kalesmenous sto stountio tous protagonistes tis epikerotitas, epangelmaties igias, politikous, ikonomologous, ekpedeftikous, alla ke idikous pasis fiseos. Oi tiletheates apetoun ke axizoun na mathenoun proti osa simvenoun stin trechousa egchoria ke diethni idiseografia, me sinechi roi thematon, antapokrisis ap' oles tis eparchies tis Kiprou, foni ston politi, kathos ke se prosopikotites tis Kiprou pou diaprepoun sto exoteriko. I proini enimerosi epistrefi ananeomeni, me prosthikes pou tha sizitithoun ke tha taftistoun me tous tiletheates pou anazitoun tin prototipia, tin amesotita ke propantos tin axiopistia!
11:00
Thelis na xeris afta pou sizitoun oli, alla ke afta pou den emathe kanis akomi! I mesimvrini idiseografia ananeonete ke epistrefi me tin ekpompi ALPHA ENIMEROSI tou ALPHA Kiprou. O archisintaktis ke parousiastis Antreas Kimitris epanerchete dinamikotera stin othoni, prosthetontas mia diadrastikoteri nota stin ekpompi tou! O politis tha sinechisi na echi ton proto ke telefteo logo, tin idia stigmi pou sto stountio tha vriskonte sinechos olo ke perissotera prosopa pou apascholoun ke allazoun ta dedomena tis epikerotitas.
14:45
MIN ARCHIZIS TI MOURMOURA (E)
15:30
Ta apogevmata chriazonte chalares stigmes, gelio, zontania, chara, ametrites notes esiodoxias, alla ke... theika glika dia chiros sef! I Christiana ke i omada tis gnorizoun poli kala tin telia dosologia ke iposchonte oti to kathimerino dioro rantevou tous tha enischiete diarkos me mia plousia skaleta apo sinentefxis, pechnidia, alla ke xechorista themata pou aforoun ti gineka, ton andra, to pedi ke tin kinoniki prosfora...
18:00
IDISIS KE NOIMATIKO DELTIO
18:40
Ep.05: O Nikos etimazete na prokalesi asfixia ston Foti. Tin idia stigmi o Nikos patheni anakopi, to michanima idopii tous giatrous ke o Nikos trepete se figi. I Katia sti filaki dechete epithesis apo alles kratoumenes. I Marina stin prospathia tis na vri lefta gia na tin vgali me engiisi, sinantiete me ton antagonisti tou Makri ke prosferete na ton voithisi na exagorasi tin eteria. O Chatzis dichni na endiaferete ke gia tin simfonia, alla ke gia tin Marina prosopika. Prospathi na psarepsi plirofories gia to parelthon tis ke tin prosopiki tis zoi. O Fotis exakolouthi na ine se koma. Sto spiti tou Makri epikrati polemiki atmosfera, anamesa stin Elli ke tin Sofia. I Marina katalaveni tis prothesis tou Chatzi ke evgenika tou xekatharizi pos tin endiaferi mono os sinergatis. I Ioanna ine etimi na ipograpsi chartia, na dothi to pedi tis gia iiothesia, molis to gennisi. To metanioni ke fevgi. O Fotis sinerchete ke epiveveoni tin ipopsia tis Marinas, pos ine kori tou. O Nikos apogoitevmenos pliroforite pos o Fotis diefige ton kindino.
19:30
Ep.07: I Despina ine sintetrimmeni me tin apofasi tis Alexias, prospathi na tis allaxi gnomi, alla i engoni tis ine ametapisti, tis diloni pos o Maximos ine o erotas tis zois tis. I Margarita vriski s΄ ena palio vivlio tou Antrea ena erotiko simioma pros tin Alexia. O Loukas exakolouthi na dechete apilitika minimata gia na allaxi ti diagnosi gia tin Alkmini. I Aspasia krivi to simvoleo tou spitiou oste na min to vri o Nikiforos. I Sasa zitai apo to Mantal na kathisterisi tis diadikasies me to diavatirio tou Iakovou.
20:20
Se mia epochi opou ta politika, ikonomika ke kinonika dedomena allazoun ke i polites anazitoun tin egkiri ke egkeri enimerosi, erchonte i Eidisis tou ALPHA me dinamiko, machitiko, apokaliptiko ke axiopisto charaktira.
21:15
MIN ARCHIZIS TI MOURMOURA (E)
23:45
00: 30 ASTERIA STIN AMMO (K) (E)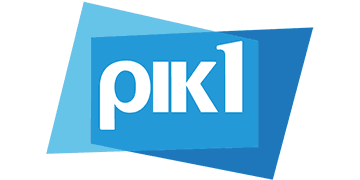 06:45
I Proti enimerotiki ekpompi stin tileorasi tou RIK pou kalipti tin topiki ke diethni idiseografia me deltia idiseon, parousiasi ke analisi tou entipou ke ilektronikou tipou, filoxenoumenous sto stountio ke zontanes sindesis antapokrisis apo ton diethni ke topiko choro. Dimosiografiki Epimelia – Parousiasi: Stavros Kiprianou ke Stavriani Konstantinou Epimelia Deltion Eidiseon – Parousiasi: Marina Koletti Epimelia Paragogis – Skinothesia: Panikos Nikolaou
11:30
I ekpompi anadiknii ola ta themata tis epikerotitas me eparkia, egkirotita ke amesotita. Me deltia idiseon, reportaz, sizitisis, analisis, apefthias sindesis ke antapokrisis parousiazonte sferika oles i exelixis pou apascholoun tous polites. Panta me tin antikimenikotita tis dimosias radiotileorasis. Parousiasi: Katerina Milioti ke Ntinos Finikaridis Epimelia Paragogis - Skinothesia: Liana Konstantinou ke Antrea Angelidou
14:30
I ekpompi Emis ki o Kosmos mas gia 2i tileoptiki sezon sto RIK 1, me pikila themata ke tin agapi ke stirixi ton tiletheaton ti chronia pou perase. Parousiasi-Archisintaxia: Loukas Chamatsos
15:30
To evdomadieo periodiko Chrises Sintages tou Fileleftherou, metaferete tileoptika ke se kathimerini vasi sto RIK1. Katallilo gia geniki parakolouthisi. Mia ekpompi magirikis pou mas taxidevi se gefsis ke aromata apo tin topiki ke ti diethni kouzina. I Angeliki Nikiforou filoxeni ti Chriso Lefou, ti Galatia Pamporidi kathos ke allous empirous chef i opii mirazonte mazi mas tis dikes tous empiries ke gnosis. Parousiasi: Angeliki Nikiforou Epimelia Paragogis - Skinothesia: Menelaos Chatzistillis Episodio 276o (Epanalipsi)
16:30
HAPPY HOUR ME TON ANDREA GIORTSIO
O gnostos ke agapitos dimosiografos - parousiastis tha mas metadidi ti thetiki tou energia kathe apogevma meta tin routina ke to agchos tis kathimerinotitas. Me mia enallagi thematon, sinentefxis ke pechnidia, tha mas kali na perasoume efcharista to apogevma mas, n' anakalipsoume ti thetiki plevra tis zois ke na chamogelasoume! Giati opos lei ke o idios i zoi den ine aspro ke mavro, den ine gkriza alla ine polichromi. Ke to chamogelo tin kani kaliteri! Parousiasi: Andreas Giortsios Skinothesia-Paragogi: Alexia Moutafidou, Akis Orfanidis
18:20
Ta Kamomata ton chorianon tis Paradisas sinechizoun na anastatonoun to chorio gia tetarti sinechomeni chronia. Oi diamaches alla ke i simmachies metaxi ton mouktaridon anatarassoun kathimerina tis isorropies pote analoga me ta simferonta tous ke pote analoga me to pos tha xipnisoun to proi. Paranomies, katadikes, exelixis, kontres ke parexigisis ginonte pleon o kanonas s' afto to idilliako chorio. Ipothesis pou ekkremousan ftanoun sto telos tous ke alles archizoun na exelissonte epireazontas tous iroes mas. Paraxeni episkeptes, enochlitiki sigchoriani, prosopa apo to parelthon ke polli alli perastiki tarazoun ton kosmo tis Paradisas. Oi chares alla ke i lipes tous panta gemates Kamomata ke tin glikia mirodia tou komikou tha charisoun ke fetos efcharista ke chamogelasta apogevmata. Ithopii: Chrisanthos Chrisanthou, Kostas Vichas, Popi Avraam, Sofia Kalli, Zoi Kiprianou, Spiros Georgiou, Charis Pissias, Antri Kiriazi, Eleana Papadopoulou, Margarita Zachariou, Prokopis Agathokleous, Maria Papakosta, Vasilis Charalampous, Alkis Christou, Tzouli Grigoriou, Nektarios Theodorou, Marileni Stairou. Senariaki omada: Antreas Nikolaΐdis, Angela Spanoudi, Marina Vronti, Christina Konstantinou. Skinothesia: Nikos Theofanous ke Zoi Sofou. D' Kiklos-Episodio 85o I Anthousa ke o Champis meta ta teleftea nea apo tin Eirinou ine katarrakomeni. Dinoun iposchesi pos den tha kanoun tipote pros to paron gia na kathisichasoun o enas ton allon. Omos i idisi tou Giakoumi pos o Antrikkos vgike apo ti filaki anastatoni tin Anthousa ke theli na ton vri amesos. En to metaxi stin Paradisa echoun ftasi ke dio kopelia o Kallis ki o Periklos pou efthinonte ke gia tis apotomes diakopes nerou pou echoun sta pervolia tous i dio mouchtarides. O Anastasis pistevi pos tha kataferoun na simfonisoun. Pios ine omos o Kallis ke pios o Periklos; Ke poso simfoni mpori na ine otan to nero echi gini zitima zois tis periousias olon; (Epanalipsi)
19:00
To agapimeno tileoptiko quiz show tou BBC "O pio Adinamos Krikos" me ton Taso Trifonos ston rolo tou afstirou parousiasti epistrefi gia defteri chronia sto RIK. 8 pechtes kalounte na apantisoun genikis fiseos erotisis mesa se sigkekrimeno chroniko orio ke na kerdisoun chrimata gia tin omada. Apo tous 8 pechtes enas tha ine o megalos nikitis ke tha figi apo to plato tou Pio Adinamou Krikou me to Chrimatiko Epathlo pou mpori na anelthi mechri ke 5000 evro. Ektos apo to chrimatiko epathlo oli i diagonizomeni tha echoun tin dinatotita na kerdisoun meta apo klirosi ena aftokinito i ena taxidi stin Tailandi. Parousiasi: Tasos Trifonos Epimelia paragogis-Skinothesia: Monika Fanouriou, Andreas G. Andreou V' Kiklos-Episodio 70o (Epanalipsi)
21:05
Vriskomaste pia sta 1948 ke sto orino chorio tis istorias mas ta pragmata echoun allaxi. I dipsa gia antistasi enanti ton Anglon oloena ke afxanete ke dila-dila i iroes mas vriskoun tin dinami na sikosoun to anastima tous ke na palepsoun me to diko tous tropo gia ti dikeosi ki anexartisia apo ton angliko zigo. Mesa s' ena klima politikon ke kinonikon allagon prospathoun na vroun ti thesi tous s' ena kosmo pou sinechos allazi ke anagenniete, se epoches diskoles gia to nisi, otan enas aeras eleftherias pnei pagkosmios, gegonos pou trofodoti onira ke prosdokies gia tin anglokratoumeni akomi Kipro. Kenourii iroes tha emfanistoun stin sira me tis prosopikes tous istories, erotes ke pathi kathos ke to diko tous skotino parelthon. I istoria mas sinechizete ena mina meta to telos tou A' kiklou. Oi exelixis dramatikes ke sigklonistikes tha kratisoun ke pali to endiaferon ton theaton. Skinothetes: Stavros Charalampous, Antreas Seittanis Diefthintis Fotografias: Nikos Milonas Diefthintis Paragogis: Zinonas Chatzipavlou Skinika –Kostoumia: Lakis Genethlis Voithos skinothetis Romina Polimniou Montaz Athanasia Charalampous Makigiaz- kommosis Stefani Panagi Mousiki Kostas Kakogiannis Tragoudi Alkisti Protopsalti Stichi tragoudion: Korinna Avraamidou, Pampos Kouzalis Senario: Sofia Sofokleous, Antreas Tselepos, Dimitris Tokaris, Elena Dimitriou Paragogos Nikos Galinis, Galinis Productions Ektelestikos Skinothetis/Geniki Epimelia Senariou: Korinna Avraamidou V' Kiklos-Episodio 84o I Tzemalie profteni ton Giakoumi exo apo to pandochio ke tou lei pos o Menogouin echi apagagi tin Florika ke pos an tin agapa prepi na pai na tin sosi apo ta cheria tou. O Giakoumis vriskete se megalo dilimma mia ke schediazi mesa stin epomeni ora na dolofonisi ton Markinson gia na ekdikithi ton thanato tou Petri. O Stratis pou echi pliroforithi apo ton Dimitro gia ta schedia tou Giakoumi prospathi me kathe tropo na ta apotrepsi ke pithi ton Markinson na pai sto spiti tou gia na milisoun gia to metallio. Sto metaxi o Fotoulis matheni apo tin Tzemalie gia ton Menogouin ke choris defteri skepsi spevdi na tin voithisi... (Epanalipsi)
22:00
Master and Commander Sta Perata tou Kosmou (Master and Commander The Far Side of the World) Peripetia vasismeni sta klassika mithistorimata tou Patrick O'Brian, paragogis 2003, katallili gia atoma ano ton 12 eton. Kata tin periodo ton Napoleontion Polemon, o Kroou ine o Kapetanios Omprei, fimismenos polemistis kapetanios sto Vretaniko Naftiko ke o Pol Mpetani ine o giatros tou pliou. Otan to plio tous xafnika ginete stochos epithesis apo enan apilitiko echthro, o Omprei perni sta cheria tou mia diskoli apostoli pou mpori na anipsosi tin fimi tou i na katastrepsi telios ton idio ke to pliroma tou. Protagonistoun: Russell Crowe ,Paul Bettany, James D`Arcy, Edward Woodal Skinothesia: Peter Weir I tenia vraveftike me Oskar Fotografias ke Ichitikon Effe.
Master and Commander Sta Perata tou Kosmou (Master and Commander The Far Side of the World) (I sinechia)
00:30
O monadikos Graham Norton ipodechete me idietero chioumor ola ta asteria tou Hollywood ke tis Eiropis kathos ke tous star tou diethnous pentagrammou, sto pio epitichimeno chat show tis mikris othonis. 23os Kiklos-Episodio 4o Kalesmeni tou Graham Norton ine i Orlando Bloom, Stephen Merchant, Tamsin Greig ke i SuRie. (Epanalipsi apo to RIK 2)
04:15
HAPPY HOUR ME TON ANDREA GIORTSIO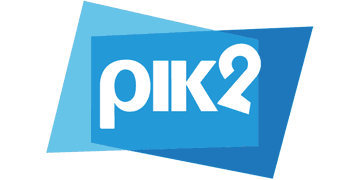 07:30
(Olivia) Sira kinoumenon schedion, metaglottismeni sta ellinika Episodio 15 (1i sira)
07:40
(Noddy Toyland Detective) Sira kinoumenon schedion, metaglottismeni sta ellinika Episodio 19
07:50
(Billy Bam Bam) Sira kinoumenon schedion, metaglottismeni sta ellinika Episodio 14
08:00
(Flip and Flash) Sira kinoumenon schedion, metaglottismeni sta ellinika Episodio 14
08:10
(Pim and Pimba) Sira kinoumenon schedion, metaglottismeni sta ellinika Episodio 35
08:20
(Hungry Henry) Sira kinoumenon schedion, metaglottismeni sta ellinika Episodio 14
08:30
(Bob the Builder) Sira kinoumenon schedion, metaglottismeni sta ellinika Episodio 20 (2i sira)
08:40
O TZET KE I SOUPER GOUINGKS
(Super Wings) Sira kinoumenon schedion metaglottismeni sta ellinika Episodio 13 & 14
09:00
(Franny's Feet) Sira kinoumenon schedion, metaglottismeni sta ellinika Episodio 12 & 13 (3i sira)
09:25
(Martha Speaks) Sira kinoumenon schedion metaglottismeni sta ellinika Episodio 21 (2i sira)
09:50
(Super Why) Sira kinoumenon schedion metaglottismeni sta ellinika Episodio 43 (1i sira)
10:15
(The Pink Panther Show) Sira kinoumenon schedion Episodio 25 & 26
11:00
(Poppets Town) Sira kinoumenon schedion, metaglottismeni sta ellinika Episodio 29 & 30
11:30
(Billy Bam Bam) Sira kinoumenon schedion, metaglottismeni sta ellinika Episodio 14
11:40
(Flip and Flash) Sira kinoumenon schedion, metaglottismeni sta ellinika Episodio 14
11:50
(Pim and Pimba) Sira kinoumenon schedion, metaglottismeni sta ellinika Episodio 35
12:00
(Hungry Henry) Sira kinoumenon schedion, metaglottismeni sta ellinika Episodio 14
12:10
(Bob the Builder) Sira kinoumenon schedion, metaglottismeni sta ellinika Episodio 20 (2i sira)
12:20
O TZET KE I SOUPER GOUINGKS
(Super Wings) Sira kinoumenon schedion metaglottismeni sta ellinika Episodio 13 & 14
12:50
(Franny's Feet) Sira kinoumenon schedion, metaglottismeni sta ellinika Episodio 12 & 13 (3i sira)
13:15
(Martha Speaks) Sira kinoumenon schedion metaglottismeni sta ellinika Episodio 21 (2i sira)
13:45
(The Pink Panther Show) Sira kinoumenon schedion Episodio 25 & 26
14:30
(Poppets Town) Sira kinoumenon schedion, metaglottismeni sta ellinika Episodio 29 & 30
15:00
(Super Why) Sira kinoumenon schedion metaglottismeni sta ellinika Episodio 43 (1i sira)
15:30
(Heidi – 3D) Sira kinoumenon schedion metaglottismeni sta ellinika Episodio 18
16:00
Ntokimanter katallilo gia geniki parakolouthisi Episodio 5 (epanalipsi)
16:30
Kathe Paraskevi ke gia 2i chronia ,i Fani Papamichail mas taxidevi ston magiko kosmo tou Cinema ke mas enimeroni gia oles tis nees tenies me scholia, kritikes, sinentefxis, kathos ke ola ta nea tou kinimatografou (epanalipsi)
17:00
To mikro spiti sto livadi (Little House on the Prairie) 5Os kiklos tis agapimenis, epitichimenis ikogeniakis siras ,vasismeni sta omonima aftoviografika vivlia tis Laure Ingalls Wilder . I sira ine katallili gia geniki parakolouthisi Episodio 11 (epanalipsi) Protagonistoun : Michael Landon, Karen Grassle , Melissa Gilbert Melissa Sue Anderson , Lindsay and Sidney Greenbush, Matthew Labyorteaux , Richard Bull, Katherine "Scottie" MacGregor , Alison Arngrim, Jonathan Gilbert
17:50
To Plio tis Agapis (Love Boat) 6os kiklos tis agapimenis, klassikis, ikogeniakis siras, katallilis gia geniki parakolouthisi Protagonistoun: Gavon MacLeod, Bernie Kopell, Fred Grandy, Ted Lange, Lauren Tewes Episodio 15 (epanalipsi)
18:45
Sira ntokimanter paragogis Deutsche Welle, katallili gia geniki parakolouthisi Episodio 7 (epanalipsi)
19:15
Sira ntokimanter paragogis Deutsche Welle, katallili gia geniki parakolouthisi Episodio 20 (epanalipsi)
20:05
NATIONAL GEOGRAPHIC EXTREME WEATHER
21:00
O monadikos Graham Norton ipodechete me idietero chioumor ola ta asteria tou Hollywood ke tis Eiropis kathos ke tous star tou diethnous pentagrammou, sto pio epitichimeno chat show tis mikris othonis Programma 4(23i sira) (epanalipsi)
(Lou-Andreas Salome : The audacity to be free Germaniki , viografiki tenia vasismeni sti zoi tis singrafeas Lou Andreas Salome, pou simmetiche se ola ta kallitechnika ke pnevmatika kinimata tou protou misou tou 19ou eona. I tenia ine katallili gia atoma ano ton 15 eton Gennimeni sti Rosia to 1861 me to onoma Louize fon Salome, apo mitera germanikis katagogis ke patera stratigo stin ipiresia tou Tsarou,i Lou iche diki tis mira. Zontas se afstiri ikogenia kata ta ithi tis epochis, espase ta katestimena ke strafike se spoudes Theologias, Istorias tis Technis ke Filosofias. Parousa se ola ta kallitechnika ke pnevmatika kinimata tis epochis to onoma tis sindethike me tris simantikes prosopikotites. ton Nietzsche, ton Rilke ke ton Freud , Stin epochi tis, kirios i zoi tis -alla ke to ergo tis-, se sindiasmo me tin ischiri prosopiki tis goitia, odigisan sti dimiourgia mithon giro apo aftin. Ostoso, oli i mithi pou dimiourgithikan giro apo to prosopo tis vasistikan sto oti i Lou Antreas-Salome espase ta oria tou rolou pou o kosmos tou 19ou eona epifilasse gia ti gineka. Protagonistoun Nicole Heesters, Katharina Lorenz, Liv Lisa Fries, Helena Pieske, Matthias Lier Skinothesia Cordula Kablitz-Post
23:50
EIDISIS STIN ANGLIKI KE TOURKIKI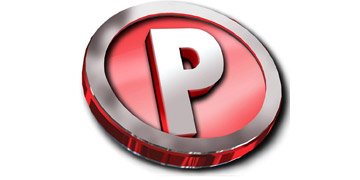 06:00
Me tin Atzil Loupeskou. Kliniki Ipnotherapeftria ThEMA tis ekpompis: TO TAXIDI APO TO PARELThON Kalesmeni: SPIROS MpIMILAS, Ithopios / SPIROS ThEODOSIS, Ithopios
07:30
Ekpompi Magirikis me ton sef Antrea Kavazi. Mazi tou i ithopios Marileni Stavrou Oi sintages tis imeras: 1. Salata me Noodles 2. Chortastikes Mpaketes me Omeleta ke Psita Lachanika SE NEA ORA METADOSIS apo tis 02 Septemvriou 2019 (anti stis 09:20)
09:20
SE NEA ORA METADOSIS apo tis 02 Septemvriou 2019 (anti stis 11:00)
10:20
Ekpompi: 73i Psichagogiki ekpompi tou Epsilon Ellados me ti Fotini Georganta. I ekpompi ascholite me ta nea ton stars, me ti moda, ligo gossip… themata omorfias ke igias. Provallete se kathimerini vasi apo tis 06 Iouniou 2019 SE NEA ORA METADOSIS apo tis 02 Septemvriou 2019 (anti stis 12:00)
12:00
ME ALLI MATIA, SEASON II GIA TIN PERIODO 2019/2020
I enimerotiki ekpompi me ti dimosiografo Christiana Stavrou epistrefi gia na ine mazi mas kathimerina Deftera me Paraskevi. Enimerotiki ekpompi me dievrimenous orizontes. I ekpompi tha enimeroni to kino gia o,ti to apascholi. Themata igias, evexias, politikis, ikonomias… Ekpompi: 15i
18:20
SIMTOMO (10') DELTIO IDISEON
19:40
PREMIERA: 13 Meou 2019 Episodio: 90 TELEvTEO
20:35
Kentriko Deltio Eidiseon me to Louka Christodoulidi
21:15
????????????? (??) tha sas apostali argotera
????????????? (??) tha sas apostali argotera
04:00
MONO GIA SENA (FOTINI GEORGANTA) (E )
05:00
ME ALLI MATIA, SEASON II – (CHRISTIANA STAVROU) (E)