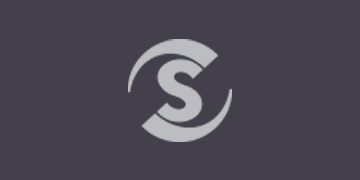 06:00
TO MISTIKO TIS PALIAS GEFIRAS (E) – K
16:20
PANTREMENI KI I DIO (E) – K
17:00
TO MISTIKO TIS PALIAS GEFIRAS – K
18:10
TO MISTIKO TIS PALEAS GEFIRAS – K
23:30
SKASE KE KOLIMPA! (E) - K
00:00
GEGONOTA TITLI EIDISEON – K
00:10
SKASE KE KOLIMPA! (E) (SINECHIA) - K
01:00
STIN IGIA MAS RE PEDIA (E) - K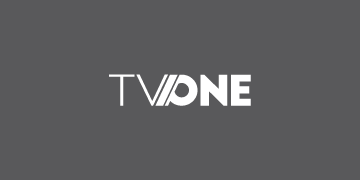 06:00
Machitiko, anthropino, me apopsi, nevro ke sevasmo stin enimerosi tou politi, to idiseografiko deltio tou TVONE metaferi ton palmo ton gegonoton
18:10
Apogevmatino Deltio Eidiseon ke sti Noimatiki
20:10
Machitiko, anthropino, me apopsi, nevro ke sevasmo stin enimerosi tou politi, to idiseografiko deltio tou TVONE metaferi ton palmo ton gegonoton.
21:05
Elliniki sira EPISODIO 18 Ektakti simmetochi:Kika Georgiou (Rallou) Stin taxi tou Markou ke tis Eias, erchete mia kenouria filologos, i Rallou. I Rallou molis chorise ke zi me to exi minon moro tis. Eine distichismeni ke o Markos prospathi na tin parigorisi. I Eia zilevi to endiaferon tou Markou gia ti Rallou ke siniditopii oti ine erotevmeni mazi tou. O Spiros vgazi exo tin Ifigenia gia na tis perasi i pikra apo ton chorismo tis me ton Arseni, ekini omos, parexigi tis prothesis tou. O Dionisis prospathi na ta kataferi s' ena spiti me pente pedia choris tin Eleni.
22:05
Elliniki sira EPISODIO 13o V΄kiklou ( 39o episodio) I omada, me ena sindiasmo tharrous ke thrasous -pou den tis lipi pote- vriskete na parakolouthi to grafio tou idiou tou prothipourgou. Epidi o kosmos ine apistefta mikros, tha pesoun pali sto dromo tou ipastinomou Tzoumani. Parallila, i kaki tha enimerothoun pliros ap' ton archigo gia to ti prepi na kanoun afou gnorisoun ke ton pempto dolofono. Oi pente apofasizoun na anixoun ta chartia tous stin astinomia. Mipos omos ine pia poli arga;
23:05
Xeni tenia SKINOThESIA: Louis Leterrier PROTAGONISTOuN: Jesse Eisenberg Woody Harrelson Isla Fisher Dave Franco Morgan Freeman PERILIPsI Oi eponomazomeni Tesseris Kavalarides ine mia epidexia omada tachidaktilourgon pou eno parousiazoun ta ripsokindina kolpa tous sto kino, taftochrona pragmatopioun tis megaliteres trapezikes listies… ke meta mirazoun ti lia stous theates. Dio astinomiki vriskonte sinechos sto katopi tous, para tis epanilimmenes apotichies na tous sillavoun, echontas voithia ki enan gireo thavmatopio.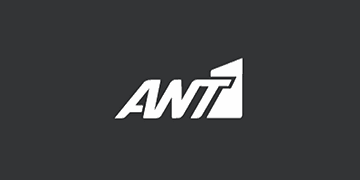 10:00
Psichagogiki ekpompi me tin Nikoletta Ralli ke to Niko Anadioti
12:50
TO PIO GLIKO MOU PSEMA (E)
14:00
KONSTAMTINOU KE ELENIS (E)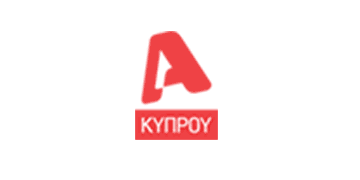 15:15
MIN ARCHIZIS TI MOURMOURA (E)
18:00
IDISIS KE NOIMATIKO DELTIO
19:00
Ep.42+43: O Vangelis katafere na klisi ta kalitera arnia stin kaliteri timi gia to Pascha. Eine enthousiasmenos giati eprepe na prospathisi poli gia na klisi tin simfonia me ton promithefti apo tin Vonitsa. O promitheftis Vlachos sto onoma, vlachos ke sti chari, den dechete miga sto spathi tou ke otan o Michalis tsakonete mazi tou, ekinos tou akironi tin parangelia. O Michalis to lei stin Charoula ke oli i ikogenia prospathi na sosi tin katastasi choris na mathi tipota o Vangelis. Ola dichnoun oti mallon tha ta kataferoun, o Michalis omos gia akomi mia fora vazi to cheri tou, riskarontas i alisida kreopolion Champeas, panta fresko kreas na mini choris kreas afto to Pascha… Ke na pou eftasan ke ta genethlia tou Ari…! Ke opos kathe chrono etsi ke fetos i ikogenia ipologizi pos de tha giortasi me tous filous tou ke ochi mazi tous. Mechri ti stigmi pou tous anakinoni oti de theli telika na vgi oute me ekinous. Theli na kani efimeria sto nosokomio ke meta na pai spiti tou na kimithi. I Alexandra panikovallete me tin apofasi tou ke apofasizi teleftea stigmi na diorganosi ena parti ekplixi. Ke parolo pou kanenas ap' tin ikogenia den mpori na ine eki, giati oli echoun kati kanonisi, i Alexandra tous pithi na perasoun esto gia na kopsoune tin tourta otan erthi o Aris. Alla o Aris den erchete. Ke i ora pernai. Ke oli viazonte. Ke ton perimenoun. Ke ekinos afantos. Ma pou ine epitelous; Ligo prin tous pari o ipnos ston kanape, o Aris tous kani ti megaliteri ekplixi apopse…
20:15
Se mia epochi opou ta politika, ikonomika ke kinonika dedomena allazoun ke i polites anazitoun tin egkiri ke egkeri enimerosi, erchonte i Eidisis tou ALPHA me dinamiko, machitiko, apokaliptiko ke axiopisto charaktira.
21:15
MIN ARCHIZIS TI MOURMOURA (E)
Ep.47: I Veli pithi ton Angelo na filoxenisoun ton mikro Kostaki gia mia-dio meres. Vevea, to mono provlima ine oti o Kostakis... ine fidi. O Fotis prepi na figi gia epangelmatiko taxidi ke psachni tropo na to pi ti Christina. Aiti otan to matheni, prospathi na ekmetallefti to gegonos…Enopsi tou taxidiou sti Gallia, i Marina apofasizi na simmetaschi se ena seminario inognosias prospathontas parallila na ekpedefsi ton Ilia oson afora sto kalo krasi. Ena etima filias sto facebook apo ton proto erota tis Xenias ferni anastatosi ston Mpampi ke stin Xenia. Telika i palies agapes xechniounte;
22:15
Ep.44: Ta genethlia tou Dionisi plisiazoun ke esthanete pliros apogoitevmenos kathos siniditopii oti den echi kataferi na pragmatopiisi tous stochous pou iche thesi sti zoi tou. Oi ipolipi Champei gia na tou ftiaxoun ti diathesi analamvanoun drasi ke apofasizoun na ton voithisoun na ekplirosi ta onira tou. An ochi ola, kathos ta perissotera perilamvanoun epikindines apostoles stin akri tou kosmou, toulachiston ena, pou me ligi kali thelisi ke … talento mpori na gini pragmatikotita entos ton tichon. Kapos etsi to spiti metatrepete se choro sinavlion, i Champei xediplonoun to talento sti mousiki, mia endoikogeniaki kontra xekinai ke i gitones mazevoun ipografes gia na tous dioxoun.
02:00
EMTIMOTATI KERATADES (15) (E)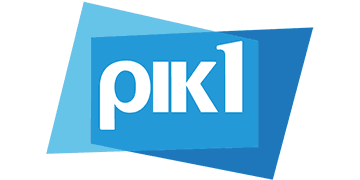 08:00
I epitichimeni proini ekpompi epistrefi ananeomeni kathimerina me ti Alexia Karakanna. Tha sas prosferoun sintrofia me pikilia thematon pou aforoun tin Kinonia, tin psichologia ke tin Igia mas alla tha frontisoun ke gia tin psichagogia sas me magiriki, diatrofika themata, mousiki ke alla endiaferonta. Paragogi-Skinothesia: Theofanis Chrisanthou, Sonia Dimitriou Sergidou (Epanalipsi)
09:30
To evdomadieo periodiko Chrises Sintages tou Fileleftherou, metaferete tileoptika ke se kathimerini vasi sto RIK1. Katallilo gia geniki parakolouthisi. Mia ekpompi magirikis pou mas taxidevi se gefsis ke aromata apo tin topiki ke ti diethni kouzina. I Angeliki Nikiforou filoxeni ti Chriso Lefou, ti Galatia Pamporidi kathos ke allous empirous chef i opii mirazonte mazi mas tis dikes tous empiries ke gnosis. Deftera me Paraskevi 3:00-4:00 to apogevma apo to RIK 1. Parousiasi: Angeliki Nikiforou Epimelia Paragogis - Skinothesia: Menelaos Chatzistillis Episodio 116o (Epanalipsi)
10:30
G' Kiklos-Episodio 112o ke 113o (Epanalipsi)
11:30
Kipriotika skets se senario tis Theas Christodoulidou, to deftero apo dio meri katallila gia geniki parakolouthisi. Pezoun i ithopii: Andreas Argiridis, Andreas Melekkis, Ermina Kiriazi, Androula Agathangelou, Pantelis Klitou, Antria Zeniou, Giorgos Anagiotos, Diomidis Koufteros, Maria Kosta, Christina Ramon, Sofia Koula, Elena Odisseos, Maria Argirou, Stefani Voudia. Skinothesia: Nikos Theofanous, Loukia Aresti. Paragogi: RIK 2013 Enas Englezos zografos erchete sto chorio psachnontas ton Kosti. I Eirinoua ke o Stavris echoun ena flert alla anamesa tous tha mpi to endiaferon ke i elxi tou Englezou gia tin Eirinoua. O Stavris ine exallos apo to korte tou Englezou ke erchonte se kontra me lektikes epithesis. I exelixis tha feroun to chorio se anastatosi. (Epanalipsi)
12:00
Tenia Ntokimanter tou Paschali Papapetrou pou to 2014 sti Vienni timithike me to vravio ERASMUS MEDIA AWARD. Katallilo gia geniki parakolouthisi. O makris dromos apo tin kalliergia tis elias sto ladi, sinithismeno i mavrolado, ine ke i poria tis tenias. Opos ke i proigoumenes tenias etsi ke afti axiopii tis teleftees efkeries gia apathanatisi skinon me protagonistes anthropous tis kipriakis ipethrou. Anaferete episis ston tropo paragogis eleoladou stin archeotita kathos ke sti schesi toso tis elias oso ke tou ladiou me ti orthodoxi christianiki pisti.
13:00
Komiki mini sira aftotelon episodion. Istories apo tin apli ke athoa kathimerini zoi tou paliou kipriakou choriou parousiazonte me efthimo tropo ke prokaloun gelio. Katallili gia geniki parakolouthisi. Pezoun i ithopii: Stelios Kafkaridis, Alkistis Pavlidou, Andreas Moustras, Nana Georgiou, Olga Potamitou, Andreas Argiridis, Andreas Mavrommatis, Kostas Papamarkidis, Andreas Mousouliotis, Elena Christofi, Pantelis Antonas. Skinothesia: Neofitos Taliotis Etos Paragogis: 1992 Episodio 4o To Ammatin tis Lenous (Epanalipsi)
13:30
Ena odiporiko stin istoria ke stin paradosi imeron topothesion pou echoun idieteri simasia gia ton Christianismo ke vriskonte sto Aigeo Episodio 5o-I Nea Moni sti Chio-V' Meros
15:00
To evdomadieo periodiko Chrises Sintages tou Fileleftherou, metaferete tileoptika ke se kathimerini vasi sto RIK1. Katallilo gia geniki parakolouthisi. Mia ekpompi magirikis pou mas taxidevi se gefsis ke aromata apo tin topiki ke ti diethni kouzina. I Angeliki Nikiforou filoxeni ti Chriso Lefou, ti Galatia Pamporidi kathos ke allous empirous chef i opii mirazonte mazi mas tis dikes tous empiries ke gnosis. Deftera me Paraskevi 3:00-4:00 to apogevma apo to RIK 1. Parousiasi: Angeliki Nikiforou Epimelia Paragogis - Skinothesia: Menelaos Chatzistillis Episodio 117o (Epanalipsi)
16:00
Ta apogevmata apoktoun ti zestasia, to gelio, tin enimerosi, tin antallagi apopseon ke se kathe periptosi to endiaferon, tin chara ke to chioumor se mia megali gkama thematon ke entheton, me epikentro mia ginekoparea prosopikotiton me entoni apopsi. Megalos arithmos sinergaton, nea entheta, evritita thematon, protopores idees ke stiles pou tha sizitithoun, se mia endiaferousa parousiasi pou aposkopi se mia kathara sigchroni ginekia ke ochi mono ipothesi: Anthropines martiries-afieromata-sinentefxis-esthitiki ke stil-fashion tips kathos episis ke praktika themata pou kanoun pio efkoli ti zoi mas. Se kathe periptosi sizitisi gia osa simvenoun giro mas mesa apo ginekes me apopsi. Enas allos tropos zois pou apefthinete sti gineka-tiletheatria alla ke ton antra- tiletheati, stin parea mas! Ola afta mazi me tin Elita Michailidou alla ke tis Konstantia Dimitriadou, ke Marileni Stavrou. Mazi tous mia pliada prosopikotiton apo to choro tis modas, tis dimosiografias, tis kinonikis prosforas, ton neon alla ke akadimaiki pou tha emploutizoun me tis gnosis ke tin empiria tous tin ginekia ke ochi mono ipothesi. Omada ekpompis: Ektelestikos paragogos: Alexia Moutafidou Skinothesia: Marinos Giannaki Dimosiografi: Elena Sofokleous, Angela Nikiforou (Epanalipsi)
18:15
I Kira tou Metaxiou ine mia sira epochis pou diadramatizete tin dekaetia tou 1920. Oi iroes tis apli kathimerini anthropi me tis agonies ke ta provlimata mias allis epochis, pou oso ki an fenete makrini, diaforetiki ke fantastiki, allo toso apti ke pragmatiki ine. Mesa apo to taxidi tis istorias mas vlepoume ta ithi ke tis axies ton Kiprion, anigoume parathiro stin istoria tou topou mas alla taftochrona siniditopioume to poso diachronika ke stathera paramenoun kapia pragmata. Senario: Vaso Pelegkari Diefthinsi Fotografias: Giannos Achilleos Skinothesia: Kostas Orthodoxou To cast tis siras apotelite apo 29 ithopious, palious ke neous, pantrevontas me ton kalitero tropo tin empiria me ton enthousiasmo. Simmetechoun: Marilia Giallouridou (Vasiliki), Vasilis Michail (Amvrosis), Spiros Stavrinidis (Papasevos), Michalis Christou (Serkis), Skevi Papamiltiadous (Kiveli), Vasiliki Papamichail (Kornilia), Giorgos Kiriakou (Lenos), Xenios Xenofontos (Kotsiekkas), Giorgos Loris (Tzizouros), Giorgos Chatzikiriakos (Karkolas), Panos Makris (Tziovani Nte Kanalis), Nikantros Savvidis (Amiras Koronelos), Ioanna Siafkalli Kamenou (Marta), Elena Christofi (Finikou), Giannis Kokkinos (Vrionis), Revekka Apostolopoulou (Gesthimani), Michailina (Smaragda). Episodio 54o I Finikou me ti Smaragda ke to Siailo egkatalipoun to Vrioni ke pane sto Karpasi. I Isavella perna omorfes stigmes me to gio tis. I Eidoxia ginete epithetiki apenanti stin Kornilia gia to endiaferon pou tis dichni o Zisimos ke thimoni me ton adelfo tis otan matheni apo ton Karkola oti zitise anavoli tou gamou. O Tziovanis metaferi ti Vasiliki se aschimi katastasi piso sto spiti. O Vrionis stelli ton Korka sto Karpasi gia na mathi apo ton Tzizouro gia ton Karkola. O Lenos ftani stin Ammochosto ke matheni apo ton Kotsiekka gia tin katastasi tis Vasilikis. (Epanalipsi)
18:50
Triti tileoptiki sezon ke ta kamomata sto chorio Paradisa ginonte akoma pio diaskedastika. Ta eftrapela ke ta komika mperdemata anamesa stous katikous sinechizonte pantote me epikentro tis tetamenes schesis metaxi tou mouchtari Anastasi ke tou mouchtari Panai. Tin idi anisichi atmosfera tha taraxoun fetos kenourgies afixis pou tha feroun ta pano kato sto chorio. Omiriki kavgades, ipervolikes appomares, akatapafstes gkrinies, glika mistika alla ke polli agapi ke triferotita se afto to chorio pou oli tha thelame na zousame. I kathimerini komiki sira epochis tou RIK tha sas kratai sintrofia me ta kamomata tis kathimerina Deftera me Paraskevi stis 18:30. Ananeomeni me kenourgious charaktires, prototipes istories ke aprovlepti ploki tha sas kani na chamogelate. Stous idi gnostous rolous i ithopii: Chrisanthos Chrisanthou, Kostas Vichas, Popi Avraam, Sofia Kalli, Zoi Kiprianou, Charis Pisias, Antri Kiriazi, Spiros Georgiou, Eleana Papadopoulou, Maria Papakosta, Vasilis Charalampous, Alkis Christou ke Tzouli Grigoriou. Tous charaktires pou tha afichthoun fetos stin Paradisa tha ipodithoun i ithopii: Margarita Zachariou, Prokopis Agathokleous, Nektarios Theodorou ke Marileni Stavrou. Senario: Andreas Nikolaidis, Angeliki Spanoudi, Marina Vronti, Valentinos Kokkinos Skinothesia: Nikos Theofanous, Zoi Sofou G' Kiklos-Episodio 114o O papa-Giorkis ke o Antrikkos simfonoun gia tin antallagi tis ikonas tis Panagias me tin kettapa ki oli etimazonte gia tin krisimi stigmi! O Giannis tromokratimenos "ochironi" to spiti tou, eno i Rodoulla echi entoni erotiki diathesi. I Anthousa anisichi mipos o Giakoumis kani kamia trela. O Nikolis perni entoli apo ton papa na ine etimos na kalesi voithia me to sima tou papa. Oi Mouchtarenes ine perifanes gia tous antrades tous ke pos i dio tous enosan dinamis gia to kalo tou choriou! I ora tis antallagis plisiazi ke i Paradisa zi stigmes megalis agonias! G' Kiklos-Episodio 115o Epitelous ginete i megali antallagi tis kkettapas me tin ikona ke i Mouchtarides apiloun ton Antrikko pos an den figi me ton Theofani apo to chorio tha echoun na kanoun mazi tous. O Antrikkos lei pos tha figi alla meta apofasizi pos tha mini ke gia alles doulies pou echi. Aito to mantato to lei o Champis sto Giakoumi ke trechi na vri tin Anthousa prin ton prolavi o Antrikkos. Parallila i Anthousa pistevi pos o Antrikkos efige ke vgeni sto dromo… En to metaxi i Christinou, i Christalla ki o Nikolis ine etimi na dechtoun tous echthrous alla kati pai tromera lathos se afti tin istoria. Pios arage tha prolavi tin Anthousa o Antrikkos i o Giakoumis; (Epanalipsi)
21:05
8 Pektes! Enas apo aftous mpori na kerdizi eos ke 5000 evro kathimerina. Tilepechnidi gnoseon ke stratigikis me parousiasti ton Taso Trifonos. Episodio 104o (Epanalipsi)
22:00
Kinoniki, viografiki, sira epochis pou chartografi tin astiki kinonia ton archon tou perasmenou eona mesa apo tin politarachi dimosia ke idiotiki zoi tou Amerikanou epichirimatia Harry Gordon Selfridge idriti tou perifimou londrezikou polikatatastimatos Selfridges. I sira ine katallili gia atoma ano ton 12 eton. Protagonistoun: Jeremy Piven, Ron Cook, Tom Goodmann, Amy Beth Hayes D' Kiklos-Episodio 5o To isogio tou Selfridges metatrepete se kinimatografiko plato, kathos eki ginonte ta girismata tis tenias."Double Trouble" ton adelfon Ntolli. To gegonos afto prokali mono provlimata ke disareskia sto prosopo tou Chari, toso apo tous metochous gia ta anexelegkta kosti, oso ki apo ton Nt' Ankona gia to chreos pou ekkremi apo ta chartia. I Dis Marntl simfilionete me ton k. Gkroouv ke ta pedia tou (Epanalipsi)
23:15
Nea kathimerini sira epochis tou RIK pragmatevete tin epochi akrivos meta to V' pagkosmio polemo, mia periodo kata tin opia i Eiropi prospathouse na orthopodisi. Polli kiprii polemisan sto plevro ton anglikon dinameon enantion tou Chitler ke polli apo aftous skotothikan. Plithos stratioton epestrefan katataleporimeni sta spitia tous ki o kosmos prospathouse na epoulosi tis pliges tou, kathos ftochia ke anechia epikratousan pantou. Mesa s' ena klima politikon ke kinonikon allagon i kentriki iroes prospathoun na vroun ti thesi tous s' ena kosmo pou sinechos allazi ke anagenniete, se epoches diskoles gia to nisi, otan enas aeras eleftherias pnei pagkosmios, gegonos pou trofodoti onira ke prosdokies gia tin anglokratoumeni akomi Kipro. S' ena orino chorio tis Kiprou, epanalitourgoun ta metallia tis periochis zontanevontas tin kinotita pou ipoferi apo ti ftochia ke tin kakouchia, eno genniounte polles endiaferouses istories i opies stigmatizonte apo tin perirreousa atmosfera tis epochis, alla echoun ti diki tous anthropini dinamiki afou katapianonte me iroes pou echoun ta dika tous prosopika pathi, anagkes ke onira. Sintelestes: Stin Skinothesia ke Kallitechniki Epimelia i Korinna Avraamidou Sto senario i Despina Pirketi ke i Sofia Sofokleous Protagonistoun: Lenia Sorokou, Antreas Tselepos, Antonia Charalampous, Kinthia Pavlidou, Anna Giagkiozi, Gianna Lefkati, Sofoklis Kaskaounias, Panikos Pilalis, Antreas Papamichalopoulos, Asterios Peltekis, Maria Fiaka, Natia Charalampous, Niki Dragoumi, Simos Tsiakkas. Skinothetis V: Christos Nikolaou Diefthintis Fotografias: Nikos Milonas Diefthintis Paragogis: Zinonas Chatzipavlou Skinika –Kostoumia: Lakis Genethlis Mousiki Kostas Kakogiannis Tragoudi Alkisti Protopsalti Paragogi Galinis Productions Episodio 60o O Sotirkas echi katangili ston Oiilliams pos enas apo tous ergates, o Varnavas, prokite na paretithi ke na figi apo to chorio, richnontas iponies pos mpori aftos na ine telika o fonias ki ochi o Orchan. O Stratis epistrefi taragmenos apo to archontiko tis Chariklias opou ochi mono den katafere na petichi to stocho tou ke na diekdikisi to chorafi gia ti Rodia, alla vrethike na apilite apo tin ikogenia pos tha ton katangiloun gia fono ki afton ke tin giagia tou ti Frosou. Sto chorio sizitite pos o Varnavas enas apo tous metallorichous echi exafanisti. H Rodkia apeti na mathi apo ton Strati ti egine stis Chariklias. O Sotirkas etimazete pericharis na pai sto archontiko ntimenos gampros, sigouros pia pos i Angeliki tha ine diki tou gia panta… Ti skeftete na kani o Stratis pano stin apelpisia tou; (Epanalipsi)
00:00
Erotas sto fengarofoto (Moonlight and Valentino) Kinoniki, esthimatiki tenia paragogis 1995, katallili gia atoma ano ton 12 eton. Otan o antras tis Rempeka, mias kathigitrias, skotonete, o kosmos tis katarrei. Eitichos , mpori na vasisti stin kaliteri tis fili, tin adelfi tis ke ti mitria tis gia na tin voithisoun na to xeperasi .Para ta dika tis provlimata ke kathos o chronos kila, i kathe gineka prospathi na antimetopisi toso ta dika tis provlimata, oso ke tis Rempekas. Ke eno i kathemia prospathi na epanaprosdiorisi ti zoi tis, enas zografos, o Valentino emfanizete anatrepontas ta dedomena. Protagonistoun: Whoopi Goldberg, Elizabeth Perkins, Kathleen Turner, Gwyneth Paltrow Skinothesia: David Anspaugh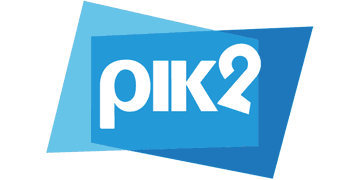 07:00
ISTORIA TIS MESEONIKI KIPROU
07:30
Ta oreotera taxidia tis kipriakis tileorasis sinechizonte gia 5i tileoptiki sezon. Parousiasi: Savvas Poumpouras Paragogi – skinothesia: Amanta Pelentridou 5os Kiklos (epanalipsi)
08:00
(Olivia) Sira kinoumenon schedion, metaglottismeni sta ellinika Episodio 12 (1i sira)
08:10
NTORA I MIKRI EXEREVNITRIA
(Dora the Explorer) Sira kinoumenon schedion metaglottismeni sta ellinika Episodio 3 & 4 (2i sira)
09:00
(Maya the Bee) Sira kinoumenon schedion, metaglottismeni sta ellinika Episodio 28
09:10
(Hippa Hippa Hey) Sira kinoumenon schedion, metaglottismeni sta ellinika Episodio 13
09:20
(Post Train) Sira kinoumenon schedion, metaglottismeni sta ellinika Episodio 13
09:30
(Stick With Mick) Sira kinoumenon schedion, metaglottismeni sta ellinika Episodio 17
09:35
(Draco) Sira kinoumenon schedion, metaglottismeni sta ellinika Episodio 13
09:45
(Bob the Builder) Sira kinoumenon schedion, metaglottismeni sta ellinika Episodio 47 (2i sira)
09:55
(Postman Pat) Sira kinoumenon schedion metaglottismeni sta ellinika Episodio 2 (3i sira)
10:10
NTORA I MIKRI EXEREVNITRIA
(Dora the Explorer) Sira kinoumenon schedion metaglottismeni sta ellinika Episodio 5 & 6 (2i sira)
11:00
(Heidi – 3D) Sira kinoumenon schedion metaglottismeni sta ellinika Episodio 34
11:30
O TZET KE I SOUPER GOUINGKS
(Super Wings) Sira kinoumenon schedion metaglottismeni sta ellinika Episodio 9 & 10
12:00
(Noddy Toyland Detective) Sira kinoumenon schedion, metaglottismeni sta ellinika Episodio 36
12:15
(Wonder Pets) Sira kinoumenon schedion, metaglottismeni sta ellinika Episodio 6 (2i sira)
12:40
(Postman Pat) Sira kinoumenon schedion metaglottismeni sta ellinika Episodio 2 (3i sira)
12:50
(Hippa Hippa Hey) Sira kinoumenon schedion, metaglottismeni sta ellinika Episodio 13
13:00
(Post Train) Sira kinoumenon schedion, metaglottismeni sta ellinika Episodio 13
13:10
(Stick With Mick) Sira kinoumenon schedion, metaglottismeni sta ellinika Episodio 17
13:20
(Draco) Sira kinoumenon schedion, metaglottismeni sta ellinika Episodio 13
13:30
(Bob the Builder) Sira kinoumenon schedion, metaglottismeni sta ellinika Episodio 47 (2i sira)
13:40
O TZET KE I SOUPER GOUINGKS
(Super Wings) Sira kinoumenon schedion metaglottismeni sta ellinika Episodio 9 & 10
14:05
(Smurfs) Sira kinoumenon schedion metaglottismeni sta ellinika Episodia 104 & 105 (2i sira)
14:55
(Noddy Toyland Detective) Sira kinoumenon schedion, metaglottismeni sta ellinika Episodio 36
15:05
(Wonder Pets) Sira kinoumenon schedion, metaglottismeni sta ellinika Episodio 6 (2i sira)
15:30
(Heidi – 3D) Sira kinoumenon schedion metaglottismeni sta ellinika Episodio 34
16:00
To Plio tis Agapis (Love Boat) 1os kiklos tis agapimenis, klassikis, ikogeniakis siras, katallilis gia geniki parakolouthisi Protagonistoun : Gavon MacLeod, Bernie Kopell, Fred Grandy, Ted Lange, Lauren Tewes Episodio 1 (epanalipsi)
17:00
Freizer (Frasier) O defteros kiklos tis klassikis vravevmenis me EMMI ke Chrises Sferes komodias. I sira ine katallili gia geniki parakolouthisi Protagonistoun : Kelsey Grammer, Jane Leeves, David Hyde Pierce, Peri Gilpin, John Mahoney Episodio 9 (epanalipsi)
17:30
(The Odd Couple) 3os kiklos tis komikis siras paragogis 2015. Ena sigchrono rimeik tis klassikis komodias tou 1970 pou me ti sira tis itan vasismeni sto omotitlo theatriko ergo tou Neil Simon. I sira ine katallili gia geniki parakolouthisi Episodio 8 (epanalipsi) Protagonistoun:Mathew Perry,Thomas Lennon
18:00
Ntokimanter katallila gia geniki parakolouthisi Episodio 7
18:30
(Rhythms that Speak) Sira ntokimanter, katallili gia geniki parakolouthisi Episodio 9
19:00
(Art Beats) Ntokimanter katallilo gia geniki parakolouthisi Episodio 5
20:00
KENTRIKO DELTIO EIDISEON STI NOIMATIKI
21:05
(Poldark). Sira epochis vretanikis paragogis vasismeni sta mithistorimata tou singrafea Winston Graha. I sira ine katallili gia geniki parakolouthisi . Protagonistoun: Aidan Turner, Eleanor Tomlison,Jack Farthing, Heida Reed,Tristan Sturrock, Beatie Edney G' Kiklos-Episodio 5 (epanalipsi)
22:00
(Moonlight and Valentino) Kinoniki, esthimatiki tenia paragogis 1995 , katallili gia atoma ano ton 12 eton Otan o antras tis Rempeka, mias kathigitrias, skotonete, o kosmos tis katarrei. Eitichos , mpori na vasisti stin kaliteri tis fili, tin adelfi tis ke ti mitria tis gia na tin voithisoun na to xeperasi .Para ta dika tis provlimata ke kathos o chronos kila, i kathe gineka prospathi na antimetopisi toso ta dika tis provlimata, oso ke tis Rempekas,. Ke eno i kathemia prospathi na epanaprosdiorisi ti zoi tis ,enas zografos , o Valentino emfanizete anatrepontas ta dedomena Protagonistoun : me tous: Whoopi Goldberg, Elizabeth Perkins, Kathleen Turner, Gwyneth Paltrow Skinothesia: David Anspaugh
23:45
ONCE UPON A TIME-THERE WERE TWO BROTHERS
Nntokimanter, katallilo gia geniki parakolouthisi
00:15
EIDISIS STIN ANGLIKI KE TOURKIKI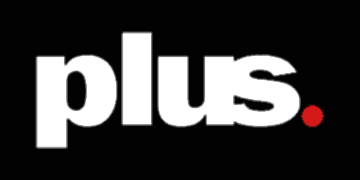 06:45
Me tous: Panagioti Rafailidi, Manto Gasteratou, Doro Panagidi ke Elena Kremlidou
21:10
FASHION BLOGGER OF THE YEAR