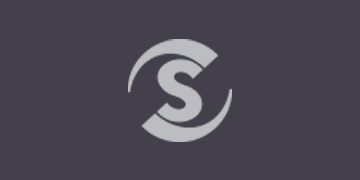 09:30
THEKLA... MILAME ANICHTA - K
18:20
POWER OF LOVE (SINECHIA) – K
19:15
GALATIA (KIKLOS G' - EPISODIO 188) - K
01:00
GEGONOTA TITLI IDISEON – K
01:10
RADIO ARVILA (SINECHIA) – 12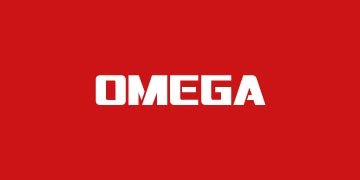 06:00
KEMTRIKO DELTIO IDISEON (E)
11:00
Enimerotiki ekpompi me ton Onoufrio Sokratous
13:30
Psichagogiki ekpompi me ton Taso Theodorou ke ton Chari Aristidou
15:00
Psichagogiki ekpompi me ton Niko Moutsina
16:50
Taxidiotiki ekpompi me ton Niko Kokloni
17:45
Psichagogiki ekpompi me ti Viki Kagia
18:00
Apogevmatino Deltio Eidiseon ke sti Noimatiki
18:15
Psichagogiki ekpompi me ti Viki Kagia
19:00
Tilepechnidi me ton Petro Polichronidi
21:05
Elliniki komiki sira (EP. 3)
22:05
Elliniki komiki sira (EP. 2)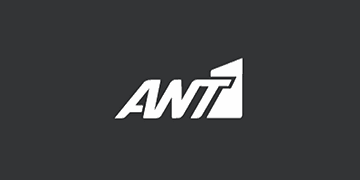 10:00
To Proino epistrefi kathimerina stis 10:00 me ti Fei Skorda pio ananeomeno apo pote.
14:00
KONSTAMTINOU KE ELENIS (E)
14:50
THA VRIS TO DASKALO SOU (E)
16:30
I pio petichimeni ekpompi magirikis pagkosmios, to Kati Psinete erchete ston AMt1. Me perissotera apo 14.000 episodia se 42 diaforetikes chores, i ekpompi Kati Psinete stroni trapezi kathimerina ston AMt1. Kathe evdomada, pente monadiki charaktires tha mas anigoun to spiti tous ke tin kouzina tous. O stand – up comedian, Giorgos Chatzipavlou tha scholiazi me to diko tou monadiko tropo kathe tous vima ke fisika oli tous tin prospathia. Skopos olon ton pekton ine na entiposiasoun ke na kerdisoun ton titlo tou kaliterou ikodespoti tis evdomadas vazontas fantasia, kefi ke meraki sto menou to opio tha skeftoun na etimasoun. Oi kalesmeni tha vathmologoun tis epidosis tou kathe ikodespoti ke ekinos pou tha sigkentrosi tin ipsiloteri vathmologia tis evdomadas tha kerdisi 2.000 evro!
18:30
Tilepechnidi, parousiazi i Maria Mpekatorou
19:30
Episodio 140o Ipothesi: I schesi tou Petrou ke tou Pavlou erchete se rixi, meta tis apokalipsis. I Danai sinechizi na esthanete kapies enochlisis, pou tin vazoun se skepsis, eno i schesi tis Athinas ke tou Stefanou klonizete. Tha sinechisi o Stefanos na simmachi mazi tis i tha tin katastrepsi; Parallila o Petros prospathi na vri an i Athina emplekete me tis epithesis tis ikogenias, eno o Zervos kratai sta cheria tou kati politimo gia to mellon tou Oresti. O Lefteris sinechizi na patronari epikindina tin Viki, eno o Pavlos apofasizi na apokalipsi stin Elena, tin pragmatiki tou taftotita…
21:20
Kinoniki, esthimatiki komenti gia ton AMt1 Ep.145
22:15
Episodio 27 O Dionisis meta tin apolisi tou mpravou tou, tha anazitisi antikatastati ke tha ton vri sto prosopo tou Zaganiari, xekinontas mia sira apo nees apisteftes katastasis. Parallila, o chronos gia na vri i Santi ta chrimata tis engiisis stenevi epikindina, fernontas tin poli konta stin akirosi tis doulias. O Manolis ki o Dionisis etimi na ti voithisoun. Pios apo tous dio omos tha prolavi; I Roza gnorizi alli mia evesthiti plevra tou Stefanou, eno o Kon/nos vriskete mprosta se mia apofasi pou tha allaxi ti zoi tou. I Tania proetimazi ton Leonida gia na ton sistisi ston kiklo tis os to neo tis agori. O Leonidas, omos, den echi katalavi akoma ti prepi na afisi piso tou gia na ikanopiisi ti mateodoxia tis Tanias.
23:10
KATI CHORISMENA PALIKARIA (E)
03:30
GIA MIA GINEKA K ENA AVTOKINITO (E)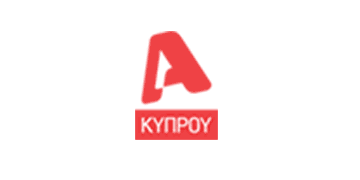 15:00
MIN ARCHIZIS TI MOURMOURA (E)
18:00
IDISIS KE NOIMATIKO DELTIO
18:40
Ep.166: I Marina, eftichismeni apo tin parousia tis Melitis sti zoi tis, kani onira gia to mellon. Antitheta, i Lilian echi archisi na asfiktia ke na fovate pos afti i schesi, tin apomakrini apo to pedi tis kathe mera ke perissotero. I Meliti, goitevmeni me tin Marina, zita na perna tis ores tis mazi tis. I Lilian diamartirete ston Kosti alla ke ston Stavro gi afto. Ki i Marina iposchete ston Kosti na ine pio prosektiki. Parallila, i Aliki epistrefi ap' to taxidi tis ke prospathi na exigisi stin Elli pos to schedio tis na diefthini o Aris ton omilo me ti mesolavisi tou Dimitri, den tha kani kalo sti schesi tous. Ke pragmati, o Aris prosvevlimenos, exafanizete apo ton omilo ke den apanta sta tilefonimata tis. I Elli exalli, katigori tin ikogenia tis. I Sofia analamvani tin klopi tou mplok epitagon tou Dimitri, oste na glitosi tin Ria. I antidrasi tou Dimitri ostoso, tha tin ekplixi. I Meliti sinechizi epimona na zita kathimerina tin Marina. I Lilian ftani sta oria tis ke parormitika, perni ta pedia ke fevgi ap' to spiti, xegelontas ke ton Stavro. Pou thimomenos m' afti tin epipolei apofasi tis Lilian, trechi na tin prolavi…
19:30
MIN ARCHIZIS TI MOURMOURA
Ep.92: Ena prosklitirio gamou pefti tichea sta cheria tou Ilia. Ke malista, grafi pano to diko tou onoma. Mazi me tis Ketis… I Toula meni sto spiti tou Mpampi ke tis Xenias, giati tin klepsane. I Xenia tin stirizi, alla o Mpampis den tin antechi. Ke tote… I Dimitra katalaveni oti o Giannis den tin zilevi katholou, ki afto tin enochli. Etsi epinoi ena fantastiko filo, pou tin flertari. Ston kolpo tha mpi ke o Kostas, alla o Giannis akoma ke tora den epireazete katholou. Fotis ke Christina thimounte to proto tous fili. Mono pou i thimises tous, ine diaforetikes ke afto dimiourgi provlimata...
20:20
Se mia epochi opou ta politika, ikonomika ke kinonika dedomena allazoun ke i polites anazitoun tin egkiri ke egkeri enimerosi, erchonte i Eidisis tou ALPHA me dinamiko, machitiko, apokaliptiko ke axiopisto charaktira.
21:15
Ep.91: I sira katagrafi ti zoi mias apolita fisiologikis ikogenias i opia zi stin epochi ton apanoton diazigion prospathontas na isorropisi ti schesi tis me episkepsis se simvoulo gamou. Kathe episodio, ine mia xechoristi therapia ston simvoulo gamou opou to zevgari sizita ta pio trela, xefrena ke eniote… katathliptika provlimata tou. Kathe therapia, perilamvani aftotelis skines tipou flashback opou i iroes parousiazoun ta gegonota tis evdomadas pou perase.
22:00
Ep.267+ 268: I Tatiana ke o Toni vriskoun enan korio mesa sto spiti ke ipopsiazonte pos piso apo afto krivete i Margko, alla ekini to arnite ke i enallaktiki pou richni sto trapezi thorivi ton Toni. O Sekeris, i Amalia ke i Athina vriskonte sta Meteora mazi me ton Alexandro ke tin Anna ke pernoun xegniastes ores apolamvanontas ti sintrofia tou Stefanou ke tis Olgas. Episkeptonte to Mousio Manitarion ke etimazonte gia ena akoma kinigi troufas. O Pavlos prospathi na ta vgali pera me tis kores tou, alla i Eleni epimeni na figi sto Londino, i Afroditi tou diloni pos ine erotevmeni me ton Chari, oso ki an den tou aresi. O Achilleas organoni alli mia diarrixi piso apo tin plati tou Alexandrou. Ki eno i Tatiana psachni ta ichni tou Orfea, mia xafniki episkepsi sto grafio tis tha feri anapantecha nea.. I Christina echi pai stin astinomia, apofasismeni na katadosi ton Orfea, me antallagma tin apallagi tis apo opiadipote katigoria. I Tatiana, se sinennoisi me ton Sekeri pou vriskete sta Meteora organoni mia megali epichirisi gia ti sillipsi tou Orfea, afou perni oses perissoteres plirofories mpori apo ti Christina. Sto metaxi, o Pavlos pou echi piasi tin Afroditi ke ton Chari sto krevati tou, ine toso sokarismenos ke exorgismenos pou den tous afini na ntithoun ke tous anakrini paschizontas na ftasi se ena simperasma gia to pos mpori i diki tou kori na echi goitefti apo enan antra san ton Chari… I Afroditi sto metaxi, niothi ntropiasmeni ap' afti tin exelixi. Sta Meteora, oli pernoun omorfa apolamvanontas ti fisi ke tin kali parea, ektos apo tin Athina pou tipota den mpori na tin kani na xechasi ton Nikola. O Orfeas, ligo prin pesi stin pagida tis astinomikis epichirisis pou echi stithi, katalaveni apo enstikto oti kati den pai kala ke i megali katadioxi xekina..
00:30
01: 15 META TA MESANIChTA (K) (E)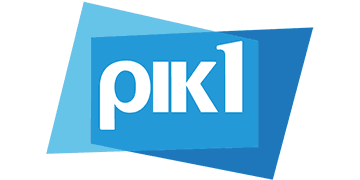 06:45
I Proti enimerotiki ekpompi stin tileorasi tou RIK pou kalipti tin topiki ke diethni idiseografia me deltia idiseon, parousiasi ke analisi tou entipou ke ilektronikou tipou, filoxenoumenous sto stountio ke zontanes sindesis antapokrisis apo ton diethni ke topiko choro. Kathimerina apo tis 6:45 to proi mechri tis 9:30 Deftera me Paraskevi Dimosiografiki Epimelia – Parousiasi: Stavros Kiprianou ke Stavriani Konstantinou Epimelia Deltion Eidiseon – Parousiasi: Marina Koletti Epimelia Paragogis – Skinothesia: Panikos Nikolaou
09:30
To proino tou RIK epistrefi ananeomeno ke pio zontano apo pote. I Elpida Iakovidou ke o Theodoulos Koullapi, iposchonte sti fetini tileoptiki sezon, na sas ftiachnoun mia omorfi mera – kathe mera. Mia palia sintagi me nea ilika anakatevete sto mixer tis tileoptikis kouzinas ochi mono gia na dosi protasis gia to kathimerino sas fagito alla ke gia kathe stigmi tis zois sas. Moda ke omorfia, perivallon, spiti, gonis ke pedi, psichologia ke fisika magiriki ine merika apo ta entheta tou psichagogikou proinou tile-magkazinou tou RIK. Me kefi, chamogela ke thetiki energia, i Elpida ke o Theodoulos tha sas lene kathimerina tin pio glikia kalimera. Ei Zin Kataxiomeni epistimones me logo aplo ke katanoito, tha dinoun simvoules ke plirofories gia kali igia, evexia, omorfia, psichologia, tropo zois. Nees epistimonikes prosengisis, enallaktikes morfes prolipsis ke therapias, mpenoun kato apo to mikroskopio tis ekpompis Ei Zin. Aniktes tilefonikes grammes gia olous ke gia ola. Erevna-Parousiasi: Georgia Vasilaki Skinothesia: Fanos Chrisanthou, Sonia Dimitriou
11:30
I makrovioteri kathimerini mesimvrini enimerotiki ekpompi. Sto RIK1, Deftera me Paraskevi apo tis 11.30 p.m. mechris tis 2.20 m.m. i ekpompi anadiknii ola ta themata tis epikerotitas me eparkia, egkirotita ke amesotita. Me deltia idiseon, reportaz, sizitisis, analisis, apefthias sindesis ke antapokrisis parousiazonte sferika oles i exelixis pou apascholoun tous polites. Panta me tin antikimenikotita tis dimosias radiotileorasis. Parousiasi: Paris Potamitis, Katerina Milioti, Ntinos Finikaridis Paragogi Skinothesia: Liana Konstantinou ke Antrea Angelidou.
14:30
I istoriki ekpompi tou A' Programmatos Radiofonou tou RIK, me sevasmo pros tous akroates tou radiofonou, tora ke tileoptika. O Loukas Chamatsos kathimerina ke gia mia ora apo to RIK 1, me eklektous kalesmenous ke ti simmetochi tiletheaton.
15:30
To evdomadieo periodiko Chrises Sintages tou Fileleftherou, metaferete tileoptika ke se kathimerini vasi sto RIK1. Katallilo gia geniki parakolouthisi. Mia ekpompi magirikis pou mas taxidevi se gefsis ke aromata apo tin topiki ke ti diethni kouzina. I Angeliki Nikiforou filoxeni ti Chriso Lefou, ti Galatia Pamporidi kathos ke allous empirous chef i opii mirazonte mazi mas tis dikes tous empiries ke gnosis. Parousiasi: Angeliki Nikiforou Epimelia Paragogis - Skinothesia: Menelaos Chatzistillis Episodio 373o
16:30
HAPPY HOUR ME TON ANDREA GIORTSIO
O gnostos ke agapitos dimosiografos - parousiastis tha mas metadidi ti thetiki tou energia kathe apogevma meta tin routina ke to agchos tis kathimerinotitas. Me mia enallagi thematon, sinentefxis ke pechnidia, tha mas kali na perasoume efcharista to apogevma mas, n' anakalipsoume ti thetiki plevra tis zois ke na chamogelasoume! Giati opos lei ke o idios i zoi den ine aspro ke mavro, den ine gkriza alla ine polichromi. Ke to chamogelo tin kani kaliteri! Parousiasi: Andreas Giortsios Skinothesia-Paragogi: Alexia Moutafidou, Akis Orfanidis
18:20
Ta Kamomata ton chorianon tis Paradisas sinechizoun na anastatonoun to chorio gia tetarti sinechomeni chronia. Oi diamaches alla ke i simmachies metaxi ton mouktaridon anatarassoun kathimerina tis isorropies pote analoga me ta simferonta tous ke pote analoga me to pos tha xipnisoun to proi. Paranomies, katadikes, exelixis, kontres ke parexigisis ginonte pleon o kanonas s' afto to idilliako chorio. Ipothesis pou ekkremousan ftanoun sto telos tous ke alles archizoun na exelissonte epireazontas tous iroes mas. Paraxeni episkeptes, enochlitiki sigchoriani, prosopa apo to parelthon ke polli alli perastiki tarazoun ton kosmo tis Paradisas. Oi chares alla ke i lipes tous panta gemates Kamomata ke tin glikia mirodia tou komikou tha charisoun ke fetos efcharista ke chamogelasta apogevmata. Ithopii: Chrisanthos Chrisanthou, Kostas Vichas, Popi Avraam, Sofia Kalli, Zoi Kiprianou, Spiros Georgiou, Charis Pissias, Antri Kiriazi, Eleana Papadopoulou, Margarita Zachariou, Prokopis Agathokleous, Maria Papakosta, Vasilis Charalampous, Alkis Christou, Tzouli Grigoriou, Nektarios Theodorou, Marileni Stairou. Senariaki omada: Antreas Nikolaΐdis, Angela Spanoudi, Marina Vronti, Christina Konstantinou. Skinothesia: Nikos Theofanous ke Zoi Sofou. D' Kiklos-Episodio 3o I Paradisa ine anastati… O Antrikkos perni tin Anthousa apo to spiti tou Papagiorki ke pane sto spiti tis Anthousas. O Champis molis pliroforite gia to ti egine apofasizi na drasi… O Giakoumis ligizi stin agkalia tis Maroullas me ta osa simvenoun. I Rodoula ine poli eknevrismeni me tin Anthousa pou den irthe na ti di ke lei ta parapona tis stin Antrianou. O Papagiorkis zita exigisis apo ton Charidimo giati afise elefthero ton Antrikko. O I Anthousa parakali ton Champi na min anakatefti allo giati kindinevi ke aftos ke o Giakoumis… Eno i mouchtarides agonioun toso gia ton Charidimo ke ton Antrikko, alla ke gia tin ipothesi tou kafeniou! (Epanalipsi)
19:00
To agapimeno tileoptiko quiz show tou BBC "O pio Adinamos Krikos" me ton Taso Trifonos ston rolo tou afstirou parousiasti epistrefi gia defteri chronia sto RIK. 8 pechtes kalounte na apantisoun genikis fiseos erotisis mesa se sigkekrimeno chroniko orio ke na kerdisoun chrimata gia tin omada. Apo tous 8 pechtes enas tha ine o megalos nikitis ke tha figi apo to plato tou Pio Adinamou Krikou me to Chrimatiko Epathlo pou mpori na anelthi mechri ke 5000 evro. Ektos apo to chrimatiko epathlo oli i diagonizomeni tha echoun tin dinatotita na kerdisoun meta apo klirosi ena aftokinito i ena taxidi stin Tailandi. Parousiasi: Tasos Trifonos Epimelia paragogis-Skinothesia: Monika Fanouriou, Andreas G. Andreou V' Kiklos-Episodio 157o
21:05
To RIK parousiazi to proto apo mia sira aftotelon episodion mias neas ekpompis mikris diarkias. To Chronografima, girizi to chrono piso, epanaferi stigmes apo tin Kipro tou chthes, metadidontas gia proti fora apospasmata apo to politimo, istoriko archio tou RIK. Me matia anthropini, me emfasi stin kinoniki diastasi ton gegonoton ke dinontas tin proektasi tous sto paron, nostalgiko, sigkinitiko ke kafstiko sinama. Prokite gia ena neo tileoptiko idos, to opio apoteli krama tou logotechnikou chronografimatos me to tileoptiko ntokimanter. To proto episodio echi os thema ta Christougenna apo ena diaforetiko fako, mia rixikelefthi optiki gonia. Dimosiografiki erevna – kimena: Aimili Michail
21:15
Vriskomaste pia sta 1948 ke sto orino chorio tis istorias mas ta pragmata echoun allaxi. I dipsa gia antistasi enanti ton Anglon oloena ke afxanete ke dila-dila i iroes mas vriskoun tin dinami na sikosoun to anastima tous ke na palepsoun me to diko tous tropo gia ti dikeosi ki anexartisia apo ton angliko zigo. Mesa s' ena klima politikon ke kinonikon allagon prospathoun na vroun ti thesi tous s' ena kosmo pou sinechos allazi ke anagenniete, se epoches diskoles gia to nisi, otan enas aeras eleftherias pnei pagkosmios, gegonos pou trofodoti onira ke prosdokies gia tin anglokratoumeni akomi Kipro. Kenourii iroes tha emfanistoun stin sira me tis prosopikes tous istories, erotes ke pathi kathos ke to diko tous skotino parelthon. I istoria mas sinechizete ena mina meta to telos tou A' kiklou. Oi exelixis dramatikes ke sigklonistikes tha kratisoun ke pali to endiaferon ton theaton. Skinothetes: Stavros Charalampous, Antreas Seittanis Diefthintis Fotografias: Nikos Milonas Diefthintis Paragogis: Zinonas Chatzipavlou Skinika –Kostoumia: Lakis Genethlis Voithos skinothetis Romina Polimniou Montaz Athanasia Charalampous Makigiaz- kommosis Stefani Panagi Mousiki Kostas Kakogiannis Tragoudi Alkisti Protopsalti Stichi tragoudion: Korinna Avraamidou, Pampos Kouzalis Senario: Sofia Sofokleous, Antreas Tselepos, Dimitris Tokaris, Elena Dimitriou Paragogos Nikos Galinis, Galinis Productions Ektelestikos Skinothetis/Geniki Epimelia Senariou: Korinna Avraamidou V' Kiklos-Episodio 3o O Tourkos kitete nekros meta ton pirovolismo tou Periklou, ki i gitones taragmeni archizoun na fonazoun ke n' anarotiounte ti sinevike. Piso sto chorio, i ergates ki o Stratis anisichoun gia tis erevnes tou Kivernitikou pou psachni epimona ti krivete piso apo tin exafanisi tou Oiilliams. O Periklos diatazi ton mpravo tou na feri aftokinito gia na xefortothoun to ptoma tou tourkou ki eno anisichoun pos apo stigmi se stigmi tha erthi sto spiti i astinomia, apofasizoun meta apo parotrinsi tou Sotirka na figoun oli mazi gia to chorio. O Theotis piezi tin Aristoniki na epistrepsoun sto chorio. O Stratis vriski ena gramma pou krivi i giagia tou ki afora to mellon tis Aristonikis. Apofasismenos na min afisi ta pragmata os echoun pigeni sti Morfou gia na vri tin Aristoniki ke na tis apokalipsi to periechomeno tou… (Epanalipsi)
22:00
Defteros kiklos tis ellinikis, komikis siras katallilis gia atoma ano ton 12 eton. To senario tis siras vasizete stin polivravevmeni, amerikaniki komiki sira Modern Family. Tris ikogenies me provlimata sinithismena ke asinithista, me arketi trela alla ke polli agapi. Tris ikogenies poli diaforetikes metaxi tous pou sinthetoun enan polichromo kamva. Mia sigchroni matia gia to ti simeni ikogenia stis meres mas. Protagonistoun: Antonis Kafetzopoulos (Takis), Kostas Koklas (Filippos), Zeta Douka (Fei), Klelia Renesi (Karmen), Dimitris Makalias (Dimitris), Giorgos Tzavaras (Lampros) Ke i: Konstantina Metaxa (Danai), Maria Pateli (Alexandra), Petros Zampakas (Panos), 'Alkis Pantazopoulos (Ntiegko), Nikolas Mpravos (Petros) ke i mikroula Danai Laopodi (Lilli) Skinothesia: Pierros Andrakakos V' Kiklos-Episodio 14o I diamachi tis Danais me tin Alexandra ginete gia mia... mplouza ke i prospathia tis Feis na tis iremisi mallon den apodidi, ti stigmi pou o Filippos chalaroni ke dechete tin peripiisi se ena... spa. O Lampros etimazete na sizitisi me ti Lilli gia tin iiothesia eno anakalipti ke ena kala krimmeno mistiko tou Dimitri. Sto metaxi i Karmen ine apofasismeni na mathi podilato alla tha chrisimopiisi mia prototipi methodo.
23:05
Fakeli Kiprou: evdomadiea ekpompi vasismeni se istorika gegonota mesa apo to archio RIK (politiki, kinonia, agones, prosopikotites, agnostes ptiches tou topou). Parousiasi – Dimosiografiki Epimelia: Elita Michailidou Epimelia Paragogis- Skinothesia: Elli Chatziparaskeva Episodio 24o
00:15
OMORFI MERA-KATHE MERA KE EI ZIN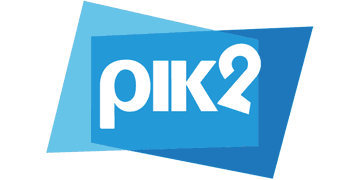 07:00
Parousiasi: Eleni Xenou Skinothesia: Christoforos Roditis (epanalipsi)
07:30
(Olivia) Sira kinoumenon schedion metaglottismeni sta ellinika Episodio 4
07:40
(Noddy Toyland Detective) Sira kinoumenon schedion, metaglottismeni sta ellinika Episodio 6
07:50
(Jammers) Sira kinoumenon schedion, metaglottismeni sta ellinika Episodio 26
08:00
(Oliver) Sira kinoumenon schedion, metaglottismeni sta ellinika Episodio 22
08:10
(Pim and Pimba) Sira kinoumenon schedion, metaglottismeni sta ellinika Episodio 42
08:20
(Charlie and the Numbers) Sira kinoumenon schedion, metaglottismeni sta ellinika Episodio 1
08:30
(Bob the Builder) Sira kinoumenon schedion, metaglottismeni sta ellinika Episodio 6 (2i sira)
08:40
O TZET KE I SOUPER GOUINGKS
(Super Wings) Sira kinoumenon schedion metaglottismeni sta ellinika Episodio 35 & 36
09:00
(Franny's Feet) Sira kinoumenon schedion, metaglottismeni sta ellinika Episodio 9 & 10 (2i sira)
09:25
(Martha Speaks) Sira kinoumenon schedion metaglottismeni sta ellinika Episodio 21 (2i sira)
09:50
(Super Why) Sira kinoumenon schedion metaglottismeni sta ellinika Episodio 30 (1i sira)
10:15
(The Pink Panther Show) Sira kinoumenon schedion Episodio 43 & 44
11:00
(Poppets Town) Sira kinoumenon schedion, metaglottismeni sta ellinika Episodio 33 & 34
11:30
(Jammers) Sira kinoumenon schedion, metaglottismeni sta ellinika Episodio 26
11:40
(Oliver) Sira kinoumenon schedion, metaglottismeni sta ellinika Episodio 22
11:50
(Pim and Pimba) Sira kinoumenon schedion, metaglottismeni sta ellinika Episodio 42
12:00
(Charlie and the Numbers) Sira kinoumenon schedion, metaglottismeni sta ellinika Episodio 1
12:10
(Bob the Builder) Sira kinoumenon schedion, metaglottismeni sta ellinika Episodio 6 (2i sira)
12:20
O TZET KE I SOUPER GOUINGKS
(Super Wings) Sira kinoumenon schedion metaglottismeni sta ellinika Episodio 35 & 36
12:50
(Franny's Feet) Sira kinoumenon schedion, metaglottismeni sta ellinika Episodio 9 & 10 (2i sira)
13:15
(Martha Speaks) Sira kinoumenon schedion metaglottismeni sta ellinika Episodio 21 (2i sira)
13:45
(The Pink Panther Show) Sira kinoumenon schedion Episodio 43 & 44
14:30
(Poppets Town) Sira kinoumenon schedion, metaglottismeni sta ellinika Episodio 33 & 34
15:00
(Super Why) Sira kinoumenon schedion metaglottismeni sta ellinika Episodio 30 (1i sira)
15:30
Gia chronia tora i Chora tou Giati apanta sta GIATI ton pedion legontas tous pano apo ola na min stamatisoun pote na rotoun " GIATI" !!! Ta GIATI lipon plithenoun kathe chronia mazi me tous filous pou mas peritrigirizoun me tin agapi tous! Paragogi skinothesia -Voula Antoniou Kimena -Giannoula Kleanthous Pezoun i ithopii Petros Konomou, Antoni Papamichail ,Loukia Pieridou (11Os kiklos 2018-2019)
16:00
To mikro spiti sto livadi (Little House on the Prairie) 1os kiklos tis agapimenis, epitichimenis ikogeniakis siras ,vasismeni sta omonima aftoviografika vivlia tis Laure Ingalls Wilder . I sira ine katallili gia geniki parakolouthisi Episodio 3 (epanalipsi) Protagonistoun : Michael Landon, Karen Grassle , Melissa Gilbert Melissa Sue Anderson , Lindsay and Sidney Greenbush, Matthew Labyorteaux , Richard Bull, Katherine "Scottie" MacGregor , Alison Arngrim, Jonathan Gilbert
16:50
To Plio tis Agapis (Love Boat) 6os kiklos tis agapimenis, klassikis, ikogeniakis siras ,katallilis gia geniki parakolouthisi Protagonistoun : Gavon MacLeod, Bernie Kopell, Fred Grandy, Ted Lange, Lauren Tewes Episodio 24 17. 45 Art of Space Sira ntokimanter paragogis Deutsche Welle, katallili gia geniki parakolouthisi Episodio 15 (epanalipsi)
18:15
Sira ntokimanter paragogis Deutsche Welle, katallili gia geniki parakolouthisi Episodio 7 (epanalipsi)
18:45
NATIONAL GEOGRAPHIC:ORIGINS,THE JOURNEY OF HUMAN KIND
Ntokimanter paragogis National Geographic , katallilo gia geniki parakolouthisi Episodio 5 (epanalipsi)
20:00
Sira ntokimanter paragogis Deutsche Welle, katallili gia geniki parakolouthisi Episodio 1 (epanalipsi)
20:30
Sira ntokimanter paragogis Deutsche Welle, katallili gia geniki parakolouthisi Episodio 11 (epanalipsi)
21:00
Neaniki sira peripetias pou akolouthi sto motivo tou FLASH ke SMALLVILLE. I sira ine katallili gia atoma ano ton 12 eton 2os Kiklos Ep 15 H Kara ke i Alex antilamvanonte oti prepi na paravoun tous kanones prokimenou na chalasoun ta schedia tou Kantmous Sto rolo tis Supergirl , i Melissa Benoist Simprotagonistoun i Derek Mio, Jaidan Jiron, Ben Begsley, Calista Flockhart
21:45
(Poldark). Sira epochis vretanikis paragogis vasismeni sta mithistorimata tou singrafea Winston Graha. I sira ine katallili gia geniki parakolouthisi. Protagonistoun: Aidan Turner, Eleanor Tomlison,Jack Farthing, Heida Reed,Tristan Sturrock, Beatie Edney A' Kiklos-Episodio 6 (epanalipsi) O Ros ke o giatros Enis prospathoun na sosoun ti zoi tou Tzim Karter o opios vriskete sti filaki ke ine sovara arrostos
22:45
Rio S' Agapo (Rio I Love You) Kinoniki spondiloti tenia paragogis 2014, pou parousiazi tis istories anthropon pou zoun se diafores perioches tou Rio Nte Tzaneiro. I tenia ine katallili gia atoma ano ton 18 eton. Ennia istories diaforetikon anthropon . Istories erota, zilias, fantasias, chorou, ekdikisis, i opies exelissonte se diaforetikes sinikies tou Rio Nte Tzaneiro. Protagonistoun: Emily Mortimer, Vincent Cassel, Vanessa Paradis, John Turturro, Harvey Keitel Skinothesia: Guillermo Arriaga, Fernando Meirelles, Paolo Sorre
00:25
EIDISIS STIN ANGLIKI KE TOURKIKI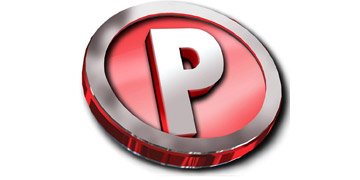 05:40
Me tin Atzil Loupeskou. Kliniki Ipnotherapeftria ThEMA tis ekpompis: I EPIPTOSIS TOu DIAZIGIOu ke I ANAZITISI NEOu SIMtROFOu Kalesmeni: GIANNIS GALATIS / ELENI VLONgAKI, Mathimatikos - Metereologos / DIMITRIS LIAROPOuLOS, Didaktor Iatrikis
06:35
Taxidiotiki ekpompi me ton Thano Papadimitriou SIMERINOS PROORISMOs: KROuAZIERA STO EGEO: KOS - IOS -SAMtORINI
07:30
Me tin parousiastria Zoi Aigousti Ekpompi 13I (E ) Kalesmeni: POLIXENI PaZAROu, Schediastria Modas H neari schediastria modas Polixeni Pazarou milise sti Zoi Aigousti gia ta onira tis ke tis dimiourgies tis! Dite episis: i psichologos milai gia igiis sintrofikes schesis.
09:00
Kathimerines Astrologikes provlepsis me to Niko Chortarea. SE NEA ORA METADOSIS apo tis 13 Meou 2019
10:20
Ekpompi Magirikis me ton sef Antrea Kavazi. Mazi tou i ithopios Marileni Stavrou Oi sintages tis imeras: 1. Zimarika me Kotopoulo, Kourkouma ke Mpesamel sto Fourno 2. Pancakes me Charoupomelo, Vromi ke Anari
12:00
PREMIERA: 13 Meou 2019 Ekpompi: 13i Enimerotiki ekpompi me dievrimenous orizontes. I ekpompi tha enimeroni to kino gia o,ti to apascholi. Themata igias, evexias, politikis, ikonomias… Me ti dimosiografo Christiana Stavrou
14:30
Tileoptikos odigos agoron
18:20
SIMTOMO (10') DELTIO IDISEON
18:40
Skopos tis ekpompis ine na enimerosi to kino schetika me tin isorropimeni diatrofi, tin psichiki igia, tis praktikes tis igiinis zois ke tis evexias. Oi parousiastes, Giannis Kerimis Klinikos Dietologos-Diatrofologos ke Anthia Christodoulou Theofilou Psichologos-Psichotherapeftria me ti voithia korifeon idikon tha parousiazoun ke tha analioun themata igias pou aforoun olous mas. Stin ekpompi tha simperilamvanete ke i enotita "Healthy Eating" opou diakekrimeni sef tha parousiazoun efkoles ke grigores sintages sto pnevma tis ekpompis. *** I ekpompi MENIOS LIVE (18:20 – 20:20) anastellete.
19:35
VELVET PREMIERA: 13 Meou 2019 Episodio: 13
20:35
Kentriko Deltio Eidiseon me to Louka Christodoulidi
21:10
FATHER FIGURES (15 ) Komodia me tous: Owen Wilson, Ed Helms, Glenn Close Perilipsi: O Kail ke o Piter ine dio adelfia pou i ekkentriki tous mitera ta megalose me to na pistevoun oti o pateras tous pethane otan itan poli nei. Alla irthe i ora pou anakaliptoun tin alithia ke xekinai i megali anazitisi tou patera, alla tin idia ora tha erthoun sto fos pragmata gia ti mitera tous pou isos den tha ithelan pote na xeroun.
01:05
ASTRA INE THA PERASOUN! (E )
Kathimerines Astrologikes provlepsis me to Niko Chortarea.